Report: LB Michael Boley pleaded guilty to child abuse charges
Former Giants linebacker Michael Boley reportedly pleaded guilty to child-abuse charges soon after the team released him.
• 1 min read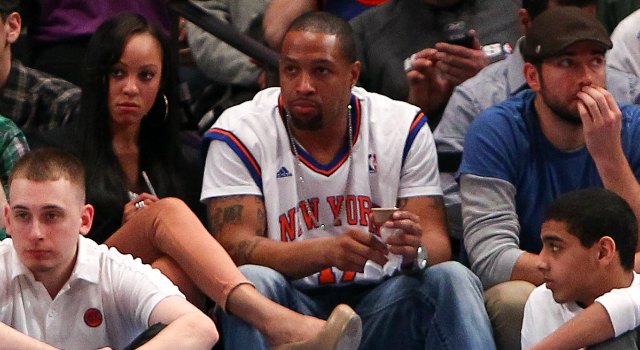 A year after helping the Giants win a Super Bowl, the team cut linebacker Michael Boley in February, saving New York $4.25 million for 2013.
And unknowingly saving them a headache in the process.
TMZ reports Boley was arrested on child-abuse charges three days after the Giants released him and then quietly pleaded guilty in a plea bargain. Sources tell the website that these abuses were of the physical nature and not sexual.
Boley reportedly struck a plea deal with prosecutors in Etowah County, Ala., that would allow him to plead guilty, enter a pretrial diversion program and then have the charges dropped upon completion.  
Although TMZ speculates that the Giants knew about the charges because of the timing of Boley's release, the NY Daily News reports that the team actually didn't know about his legal problems before it let go of Boley.
This isn't the first time that Boley has been investigated on abuse charges, as the Daily News points out.
The mother of his son accused him of abusing the child in 2011, and police in Gadsden, Ala., looked into the matter at that point.
In 2008, Boley was arrested on domestic violence charges in Gwinnett County, Ga., for allegedly beating his wife. Though the prosecutor didn't pursue the charges, the NFL suspended Boley for the first game of the 2009 season for violating the league's personal conduct policy.
Everything you need to know about the AFC and NFC title games

The Patriots are looking to win back-to-back Super Bowls but will have to take out the surprising...

Gronk is one of the toughest players to defend in the NFL, so how will the Jaguars handle...
CBS All Access allows viewers to stream every NFL game on CBS in their local market

It wasn't the matchup that we expected, but the Jaguars would argue that's everyone else's...

Pete Prisco reveals his spread and total best bets for Sunday's AFC and NFC Championship g...