Report: New NFL drug policy would suspend first-time DUI offenders
A change to the NFL's drug policy could mean a one-game suspension for first-time DUI offenders.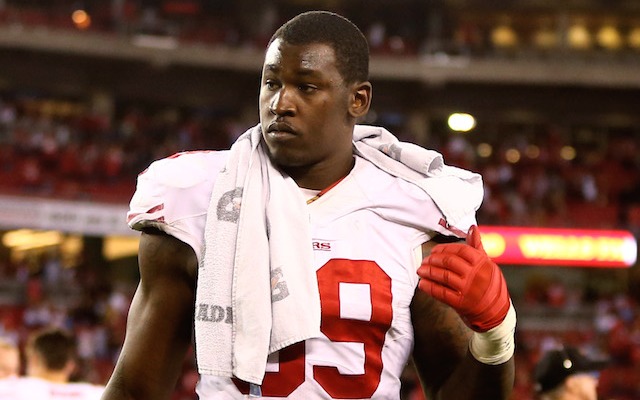 As the NFL and NFLPA continue to work toward a possible agreement to implement HGH testing, there could be a few other changes made if the two sides decide to change the league's substance-abuse policy.
One of those changes would potentially apply to first-time DUI offenders. According to ProFootballTalk, a player "deemed legally responsible" for his first DUI offense would be hit with a one-game suspension and a fine of one game check.
Under the league's current policy for substance abuse, a first-time offender generally faces a fine of two game checks, but no suspension. 
According to the report, both the NFL and NFLPA want the enhanced penalty to happen, but just because the two sides agree doesn't mean it will happen anytime soon. Right now, the new DUI policy would only be implemented as part of an agreement that includes HGH testing for players. 
The hangup with HGH testing isn't the testing itself, it's agreeing on who gets to handle player appeals. The NFL wants to give Roger Goodell the power to handle appeals of players who violate the NFL's drug policy in a situation where the league didn't test the player.
For instance, if a player was arrested with illegal drugs, the NFLPA wants that player's case to go before an independent arbitrator. The NFL would want Goodell to hear a case of that nature.
Conquerors of adversity in 2017, the Eagles are still on the fast track to claiming the NFC's...

Cord-cutters are probably going to like this new deal between the NFL and Verizon

Savage left the game before returning after just one series
Quinton Jefferson explains why things got ugly in Jacksonville

The Eagles lose their franchise quarterback with the playoffs just weeks away

The Packers cornerback held Gordon to one catch on Sunday