Report: NFLPA files grievance on Jimmy Graham's franchise tag
Is Jimmy Graham a tight end or a receiver? Nobody seems to know.
• 1 min read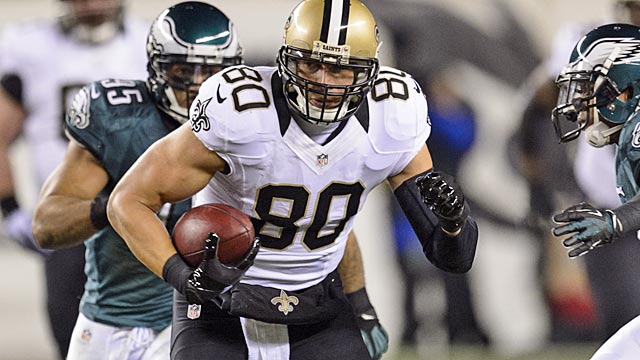 More Draft coverage: Mock Drafts | Prospect Rankings | Big Board | News
When the Saints used their franchise tag on Jimmy Graham, the NFL ruled that Graham was a tight end and, thus, would receive a salary of $7.035 million instead of the $12.312 million a tagged receiver would command.
With that $5.277 million difference, the NFLPA has filed a grievance against the league, according to USA Today's Tom Pelissero.
You could make the argument that Graham lines up as a receiver more than he does as a tight end, but you could counter that by pointing out that Graham refers to himself as a tight end on his Twitter account.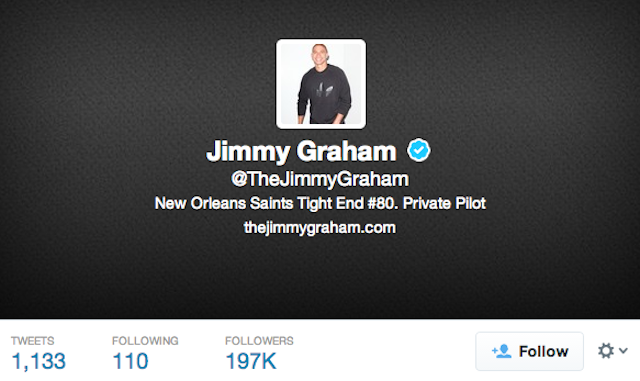 While the Saints and Graham have been negotiating on a long-term contract extension that would make the franchise tag a moot point, the two sides haven't come to an agreement.
Meanwhile, quarterback Drew Brees has tried to calm his No. 1 target.
"I just told him be patient," Brees said in March. "Don't get frustrated. Don't take it personally. It's part of the deal and it's hard and ... you just want it to be over. You want certainty. That's the hardest part."
For now, Graham's contract status -- or his salary for 2014 -- is anything but certain. 
In the past week, Marshawn Lynch and Michael Bennett have both sat during the national ant...

As expected, the internet had jokes about the Chick-fil-A at Mercedes-Benz being closed on...

Harrison is the franchise's all-time leading sacker, but J.J. Watt's brother will get the starting...
More than 17 percent of fans say they would never consider dating a Pats fan

Brady said that his lack of speed is why he fell so far in the draft in the first place

If Thomas is right, that means it's bad news for DeShone Kizer's chances of starting early