Report: Quintin Mikell signs with Panthers
Safety Quintin Mikell, released by the Rams last March, has signed a one-year deal with the Panthers.
• 1 min read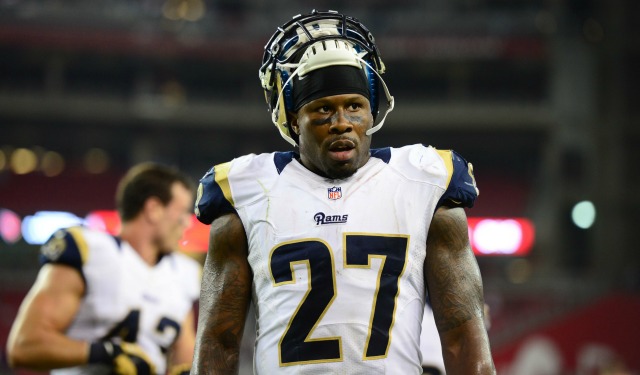 In the past five seasons, safety Quintin Mikell has started all 79 games he's played, and he's averaged 92.6 tackles per year to go with 10 total interceptions. But until Monday, he didn't have a job for the 2013 season.
The Panthers, though, have rectified that by signing Mikell to a one-year deal, the Charlotte Observer reports.
The 32-year-old Mikell is a 10-year veteran, and the paper writes that he'll compete against Mike Mitchell for the starting strong safety job. Helping Mikell sign a deal was that he has strong ties to Panthers defensive coordinator Sean McDermott as the two worked together for a number of years in Philadelphia.
"He can play. He's a good football player," Carolina coach Ron Rivera said in July when asked about the possibility of signing Mikell. "We'll see how things go."
Mikell had been released by the Rams last March.
In a corresponding move, the Panthers placed safety Haruki Nakamura on the IR list.


Follow Josh Katzowitz on Google+
The former No. 2 overall pick drew interest this offseason but did not play in 2017

This matchup isn't quite as glamorous as it looked when the schedule was released in the s...

Patriots-Steelers highlights a week filled with playoff-caliber games
Cleveland's quarterback has recently improved, but his turnovers have been a big part of the...

Warren Sapp was one of several players named in a lawsuit against NFL Network

Check out the uniforms that Denver and Indianapolis will be wearing on Thursday