Report: Red Hot Chili Peppers to play with Bruno Mars at Super Bowl
Perhaps some older people who watch the Super Bowl just aren't hip to Bruno Mars.
• 1 min read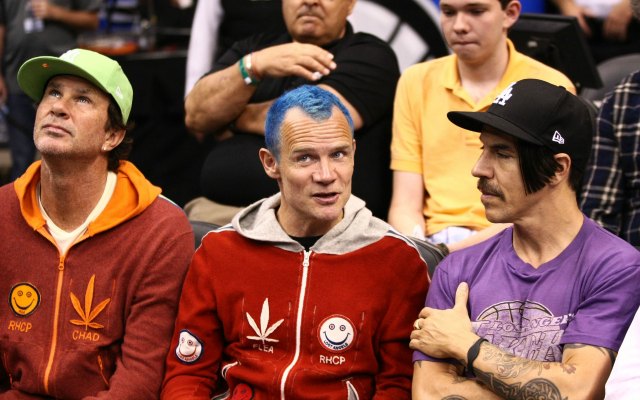 If Bruno Mars is a little too hip for you, perhaps this report in the Los Angeles Times  will excite you.
With Mars already set to head up the halftime show at Super Bowl XXLVIII, the paper is reporting that he's asked the Red Hot Chili Peppers to perform with him because, in part, the RHCP, would "appeal to older viewers."
("Older viewers?!?" exclaimed everybody who grew up in the 1980s and 1990s who couldn't escape RHCP whenever the radio was turned onto your city's alternative-rock station.)
Yes, older viewers. As the AV Club notes, "While the majority of people who like the Red Hot Chili Peppers probably aren't rocking chair-ready just yet, it's worth noting that both Flea and Anthony Kiedis are 51 years old, making them absolutely eligible to receive all the discounted coffee and driving safety courses AARP membership allows. Drummer Chad Smith is 52, putting him that much closer to death and 4 p.m. dinner."
Hopefully all those RHCP fans will survive long enough to see the band perform next month.
Follow Josh Katzowitz on Google+
The Patriots quarterback has been listed as questionable for Sunday's AFC Championship

It appears the Raiders didn't break any rules during their hiring of Jon Gruden

Jacksonville cornerback does not lack confidence heading into AFC Championship
Payton was seen mocking Vikings' fans at the end of the Saints-Vikings game on Sunday

Tom Brady didn't really feel like talking about his hand injury on Friday

Anderson was also arrested in May