Report: Rob Gronkowski to make cameo in 'Entourage' movie
Rob Gronkowski will reportedly be making an appearance in the 'Entourage' movie that's set to begin filming in January.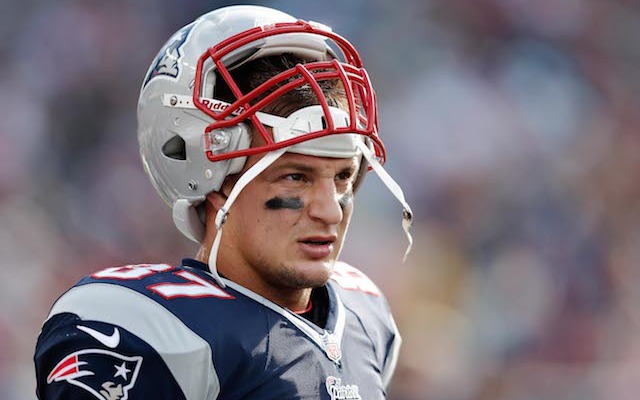 The gang from Entourage will be getting back together in January to film a movie and that movie's going to include a cameo from Patriots tight end Rob Gronkowski, according to TMZ.com. Gronkowski will play himself in the cameo, which makes sense because I'm not convinced Gronk has the acting chops to play anyone else. 
Gronkowski's theatrical manager Henry Penzi confirmed to TMZ this week that Gronk would be making an appearance in the movie. It should come as no surprise that a movie about rich twenty-somethings who like to party is going to include a rich twenty-something who likes to party. 
The most surprising thing here is probably the fact that Gronkowski has a theatrical manager. I'm assuming Gronk's theatrical manager is above his rap manager, but below his agent on the Gronkowski management team food chain. Gronk probably also has a damage control team now after making a race-related joke over the weekend.  
Anyway, Gronkowski isn't the first Patriots player to make an Entourage cameo. Quarterback Tom Brady showed up on an episode of the HBO series in 2009 playing himself at a charity golf tournament. You can see the Brady clip below. There's one NSFW word around the 52-second mark, so remember to mute when you get there. 
As for the Entourage movie, it will begin shooting in January. 
Everything you need to know about the Redskins-Saints matchup this weekend

Here's every official injury designation for each NFL team for Week 11

The Dolphins took another blow amid a rough stretch of football
Our computer model simulated every Week 11 NFL game 10,000 times with very surprising resu...

The NFL on CBS broadcaster also broke down the differences between Dak, Goff and Wentz

The Legion of Boom is getting older and injuries are taking their toll