Report: The Raiders are exploring a possible move to Las Vegas
Are the Raiders planning a move to Las Vegas?
If Plan A doesn't work out and Plan B doesn't work out, and Plan C and D don't look so good, then it's always smart to have a Plan E, and it looks like the Raiders have that in their relocation playbook: Las Vegas.
Over the past six months, it feels like over half the cities in America have been linked to the Raiders as a possible relocation option, so why not add Vegas?
Raiders owner Mark Davis is scheduled to be in Vegas on Friday to explore potential stadium sites. UNLV president Len Jessup spilled the beans in a private email that was obtained by RalsonReports.com.
UNLV is hoping to partner with the Las Vegas Sands to build a new $1 billion domed stadium that would seat 60,000 people and house the school's football team. UNLV has already secured 42 acres of land for the project, which was proposed by the Sands.
"The Sands leadership team let us know that officials from the Oakland Raiders are scheduled to travel to Las Vegas and tour locations around the valley for a potential new home and they have asked us to meet them at our 42-acre site on Friday morning to answer questions about the site," Jessup wrote in the email.
The Sands' senior vice president of government relations and community development, Andy Abboud, told the Las Vegas Review-Journal on Thursday that his company is hoping to lure an NFL team to Vegas. However, Abboud did point out that the Sands would still build the stadium even if there's no NFL team.
"We are moving forward with the stadium concept with or without an NFL team," Abboud said. "We see a lot more opportunities -- conference championships, bowl games, NFL exhibition football, boxing, soccer, neutral site games, and music festivals. There is an entire segment out there."
Interestingly, Abboud also said that his company has had conversations with officials from multiple NFL teams.
If the NFL would allow it, Vegas almost seems like the best move for the Raiders. The biggest problem in Oakland right now is financing a new stadium, a problem that wouldn't exist in Vegas because the project would be backed by a giant casino company.
However, the NFL might not be too happy to see the Raiders move into a stadium built with casino money. The Sands operates The Venetian and Palazzo.
Coincidentally, Las Vegas has always been on the team's radar. Former team CEO Amy Trask, who now works with CBS Sports, said in early January that the city would be perfect for the Raiders.
"I think the Raiders are ideally suited for Las Vegas," Trask said. "I just don't know that the National Football League will allow it."
As for Davis, the Raiders owner didn't exactly deny anything when he was asked about a possible Vegas move on Thursday.
#Raiders owner Mark Davis on his interest in moving team to Las Vegas: "In typical Raider fashion ... I will neither confirm nor deny!!!"

— Jason Cole (@JasonColeBR) January 28, 2016
According to former Raiders quarterback David Humm, former Raiders owner Al Davis said on multiple occasions that he wanted to move the team to Sin City.
"He would have loved to have moved the Raiders here. He told me that many times. He loved this town," Humm said in July 2014. "But there's no way commissioner Pete Rozelle would have allowed it because of the sports books and gambling."
Mark Davis also has connections to the city. Davis held a memorial for his dad in Vegas to celebrate what would have been Al's 83rd birthday on July 4, 2012.
Al Davis died in October 2011.
Anyway, you can now add Vegas to the unending list of possible relocation sites for the Raiders. That list now includes San Diego, Los Angeles and San Antonio, along with the possibility that the team stays in Oakland.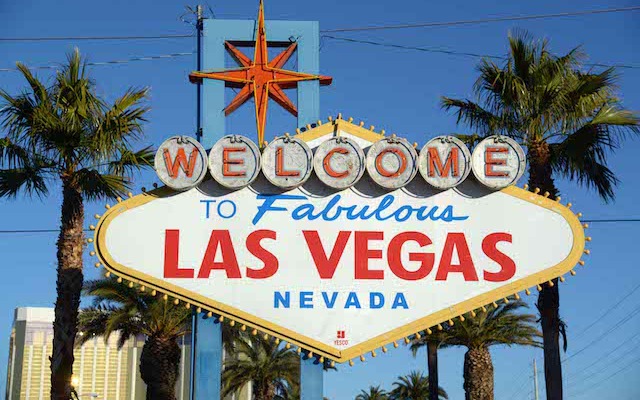 McCown will help the coaching staff work with Bryce Petty and Christian Hackenberg

The Browns have a long way to go to be AFC North champs

Five selections against the spread for the upcoming Week 15 slate of NFL games
Here are 10 things to watch in Week 15, including a hot Bortles, a cold Brady and a new Eagles...

A couple of potential playoff teams have trouble covering against cellar dwellers in Week...

Siemian said he knew the injury was serious as soon as it happened