Report: WR Percy Harvin refused to enter 3 games this year
Percy Harvin apparently is easily upset and quick to refuse to enter a game.
• 1 min read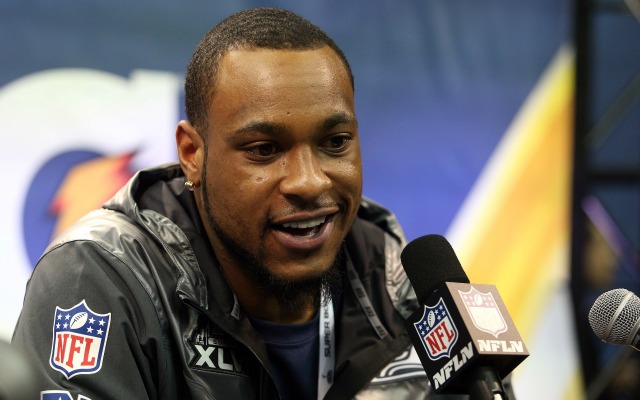 When the Seahawks traded receiver Percy Harvin to the Jets late last week for a conditional draft pick, one major reason why was because Harvin pulled himself from the Cowboys game last week and refused to reenter the contest as Seattle tried to make its comeback.
That reportedly wasn't the first time Harvin tried that approach this season.
According to Fox Sports' Jay Glazer, Harvin also pulled himself from the Chargers game in Week 2 (a Seahawks loss) and did the same in a preseason game when he saw safety Earl Thomas getting reps at punt returner.
So, if you're keeping track, that's three times Harvin reportedly refused to enter a game this season because he was upset about his playing time or the touches he was getting on offense.
Glazer said officials in the Seahawks organization were "walking around on egg shells" around Harvin, and he said the team reached out to the Browns to talk about a trade for tight end Jordan Cameron after the Chargers game. That swap obviously never happened.
As for whether Seattle general manager John Schneider fooled Jets general manager John Idzik, Glazer said Schneider was completely open with Harvin's issues with Idzik, who worked with Schneider previously in Seattle.
Wondering which NFL teams are going to win in Week 12? You've come to the right place to find...

Delisa Lynch fired back at the president after he called for her son to be suspended

Carroll defended his controversial fake field goal call at the end of the first half
The Falcons are trending in the right direction after a 34-31 win over the Seahawks in Sea...

It's the best division in the NFL and it's not even close

Larry Hartstein has his finger on the Vikings' pulse and made a play for the Thanksgiving Day...