Revis has nerve making demands; Flacco breaks unwritten rule No. 1
Some FA tidbits: Darrelle Revis has some nerve making demands, Flacco violates Rule No. 1 for all players, Harvin has no trade-demand grounds and breaking down restructure vs. reduction.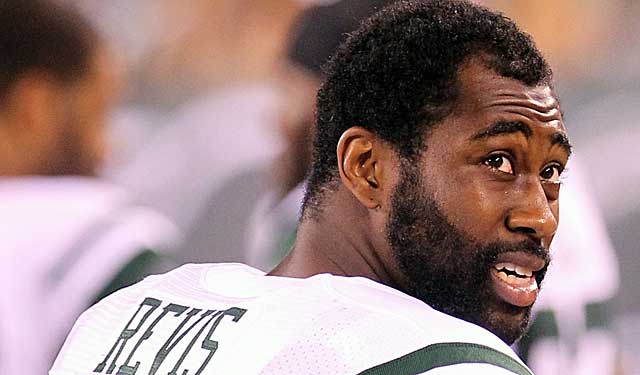 Some free-agency tidbits that caught my eye.

1: Darrelle Revis wants an answer right away about his status. I didn't know he operated that way! He took his sweet time to show up after the draft and waited until he got an above-market slot. He found other things to do until he got his big four-year extension a few years ago but now he wants an answer about trade or not. How about Revis calls the Jets and offers to do a reasonable long term deal? ... They will get back to him ASAP.

2: Love it that Joe Flacco is telling Anquan Boldin to "stick to his guns," concerning contract issues he faces. Rule No. 1 for all players: Don't discuss other players' contracts. Boldin is important to the Ravens, but I can give you 120.6 million reasons he might have to take a cut.

3: Percy Harvin doesn't want to remain with the Vikings. He has a contract and the club has two years of tags to put on him. He doesn't have the leverage to orchestrate a trade now. He really needs to show up and play. Don't expect the Vikings to fall victim to the pressures Harvin is attempting. I would tell his agent to go find a team that would give two No. 1 picks, and then we talk.

4: Restructure and reduce: Those two words occasionally get intertwined. When a team wants to retain a player but the club needs help for salary-cap reasons, they "restructure" the contract. Simply, they take a large portion of an unguaranteed salary for 2013 and convert it into a guaranteed signing bonus. I never had a player turn down a restructure, and I did a lot of them. A reduction is when a team is willing to lose a player if he will not take a pay cut. James Harrison found that out this past week when the Steelers said goodbye.
This might be the one guy who actually understands the catch rule

Jackson is 1-29 since becoming the Browns coach in 2016

Also featuring holiday-themed celebrations, a pit crew, the Ickey Shuffle, and some racewa...
The former NFL quarterback sounds like he's ready to move to the front office

Mike Tierney has owned NFL over-unders and just locked in a strong pick for 'Monday Night...

Davante Adams was forced from the game with a concussion after Davis' headshot