More NFL offseason: Mock Drafts | Prospect Rankings | Pro Days | Top free agents
ORLANDO -- Dallas Mavericks owner Mark Cuban, known for stirring the pot, stirred it in a big way on Monday when he said the NFL was oversaturing the marketplace and "10 years from implosion." As you might imagine, the NFL doesn't feel the same way.
Patriots owner Robert Kraft, who also serves as Chairman of the NFL Broadcast Committee, was asked about Cuban's comments and respectfully disagreed.
"He's a very intelligent man," Kraft said. "I can only speak what I know and I've been privileged to be chair of the broadcast committee. We have pretty lucrative contracts going for almost the next decade. 
"I have great respect for Mr. Cuban but I'm not sure I agree with his conclusion."
Kraft also pointed out that the NFL recently expanded programming to include a prime-time package on Thursday nights, partnering with CBS, "the No. 1 network with the most eyeballs."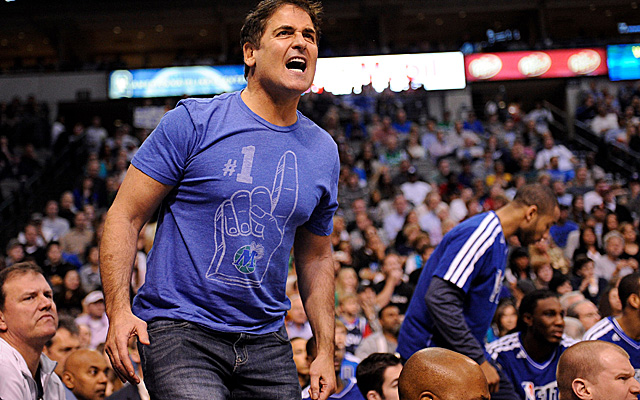 "We chose CBS because they're the No. 1 network with the most eyeballs," Kraft said. "And they'll be moving The Big Bang Theory, which is the No. 1 show on TV, from Thursday night to Monday night so they won't go against Monday Night Football and move it back after our package with them is over."
And just like that, a new CBS promo was born. 
But in all seriousness, Kraft is correct. The NFL's making money hand over fist. Consumers love the product. The safety of the game has improved dramatically in recent years. Super Bowl viewership -- and the rest of television numbers -- all back it up.
"Our ratings have gone up dramatically -- just look at the Super Bowl. It was the most-watched program in the history of TV," Kraft said. "34 of the top 35 primetime programs in 2013 were NFL games.
"So if we have a problem, I hope it continues for the way it was this past year."