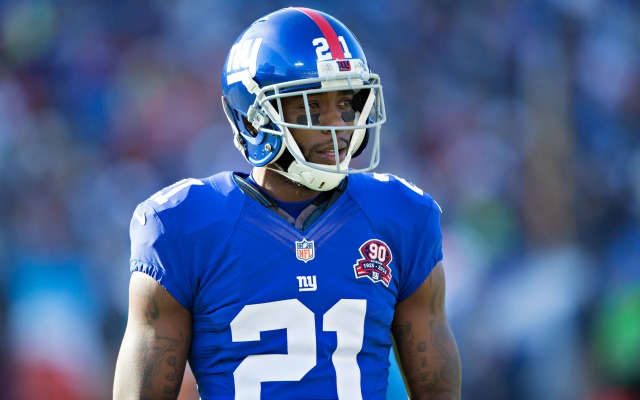 Giants safety Landon Collins, selected by the team in the second round of this year's NFL draft, wanted to wear No. 21 with his new team. Why? It's a tribute to former Washington Redskins safety Sean Taylor, who was tragically shot and killed during a home invasion back in 2007.
Taylor, who wore No. 26 at the University of Miami (as Collins did at Alabama) switched to No. 21 when he entered the NFL, so Collins decided wanted to do the same (after first approaching one of the team's running backs for No. 26). The only problem was the No. 21 taken already taken by Giants cornerback Dominique Rodgers-Cromartie, who signed with the team during the 2013 offseason.
Usually in this situation, one player will give the other a payment of some sort in exchange for his favorite number. Sometimes it's cash, sometimes it's a car, sometimes it's a vacation (like Eli Manning got Jeff Feagles in exchange for No. 10) or a favor of some sort. This time, the cost was exactly nothing.
"Yeah. He said no problem," Collins said Monday, per NJ.com. "He's got that big contract. But I didn't know what to expect asking him for the number.
"I asked for it and gave him my reasoning behind it. He doesn't really care for numbers. The only number he really wanted was [his college number] 45." The only issue there is that fullback Henry Hynoski already wears No. 45, so DRC just settled for No. 41 instead.
Pretty classy move to just give 21 to the rookie for nothing, especially if he couldn't get his own number of choice as a result. Not many vets would take that route.