During the second quarter of Seattle's NFC title game over the Packers, Seahawks quarterback Russell Wilson took a vicious hit from Packers linebacker Clay Matthews. 
This was a car wreck . https://t.co/0JkUsat8uW

— Robert Klemko (@RobertKlemko) January 18, 2015
After the hit, Wilson looked a little dazed, but it wasn't enough to keep him from playing because the Seahawks quarterback was in the game for Seattle's next offensive drive.
In an interview with Rolling Stone that was published on Thursday, Wilson admits that he "banged" his head during the game, but also added that there was no concussion because his recovery water healed him. 
"I banged my head during the Packers game in the playoffs, and the next day I was fine," Wilson said. "It was the water."
The Seahawks quarterback also claims a teammate's knee was miraculously healed after he drank the water. 
The water Wilson's referring to is Reliant Recovery Water, a product that Wilson happens to be an investor in.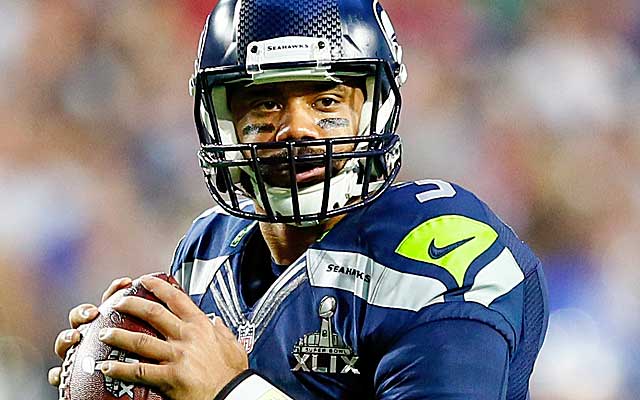 Rolling Stone describes the product as a "$3-per-bottle concoction with nanobubbles and electrolytes that purportedly helps people recover quickly from workouts."
Wilson is obviously claiming it does slightly more than that, like miraculously healing head and knee injuries for instance, but his agent says not so fast. 
"Well, we're not saying we have real medical proof," Wilson's agent, Mark Rodgers, told Rolling Stone. 
Although there might not be "medical proof," Wilson is still a firm believer. 
I believe @Recovery_Water helped prevent me from getting a concussion based on a bad hit! #NanoBubbles

— Russell Wilson (@DangeRussWilson) August 26, 2015
"I know it works." Wilson said. "Soon you're going to be able to order it straight from Amazon."
If it's on Amazon, that means sometime soon you'll be able to test its miraculous healing powers on your own.