Sack celebration by Bears' Lamarr Houston leads to torn ACL
Lamarr Houston did not heed the warnings of Stephen Tulloch.
• 1 min read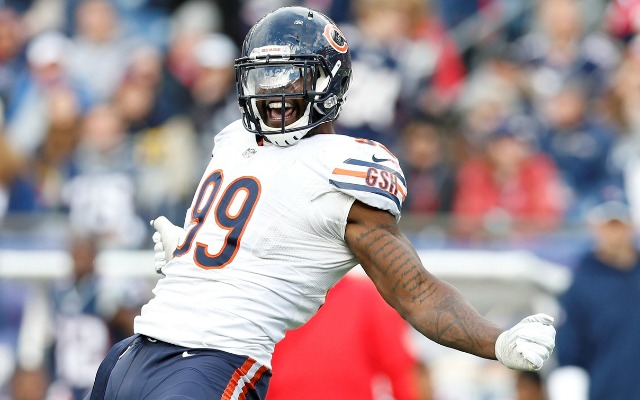 When it comes to celebrating meaningless sacks, Bears defensive end Lamarr Houston did not heed the warnings of Stephen Tulloch, who tore his ACL earlier this season while figuratively patting himself on the back.
On Sunday, Houston did much the same thing, celebrating a sack of Patriots backup quarterback Jimmy Garoppolo with Chicago losing by 25 points. On Monday, multiple reports stated that Houston also had torn his ACL.
In case you need a ghastly reminder that your sack dances should be more mellow, here's a comparison of Tulloch and Houston.
First, here's what Tulloch did.
And now, Houston's rendition on Sunday.
Now, we'll just have to wait and see if, like Tulloch, Houston says he would totally do it again, brother.
Here are the Week 3 grades for every team that played on Sunday

Plus Lynch sputters, the Raiders defense falls flat and the response to Trump continues on...

From Brady's perfect pass to controversy in Detroit, we have it all covered from a crazy Week...
It's been a rough Sunday night for the Raiders

From London to Sunday Night Football, teams around the league demonstrated in response to...

The Raiders reportedly wanted to stay in the locker room, but came out to avoid a 15-yard...