Saints punter Thomas Morstead gets hit where it hurts
Thomas Morstead's first punt for the Saints on Saturday was basically a punter's worst nightmare.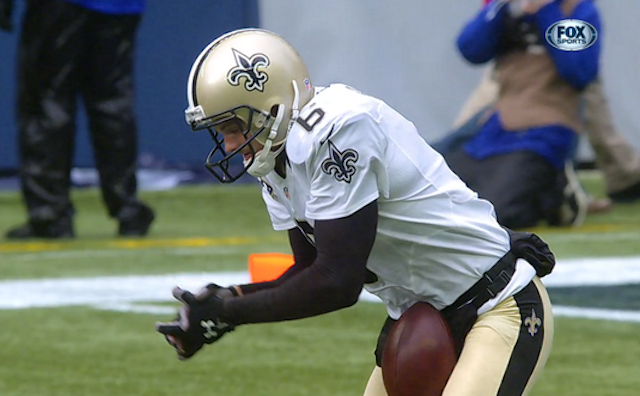 Hopefully Saints punter Thomas Morstead decided to wear a cup against the Seahawks because, well, just look below -- or look above, you'll get the point either way. 
Things actually got worse for Morstead after he got hit in the groin because he only got off a 16-yard punt. The horrible punt led to good field position for the Seahawks and the Seahawks turned the good field position into three points on a 38-yard Steven Hauschka field goal. 
(Wink of the CBS Eye to Deadspin)
Cutler's newfound enthusiasm in Miami may seem off-putting to some, but to him it's a new...

'Snacks' Harrison made a point to call out Browns fans on Twitter after the game

Martz unloaded on the Rams for hiring the youngest coach in the league
Jackson is deciding between Brock Osweiler, Cody Kessler, and DeShone Kizer

The Giants star receiver says he hopes his sprained ankle isn't serious after a scary hit Monday...

The Giants got a scare in the second quarter against the Browns