Schefter: Vikings are the best team in football
The Minnesota Vikings have received praise from just about everyone in and around the NFL this season, but that hasn't stopped ESPN's Adam Schefter from giving his two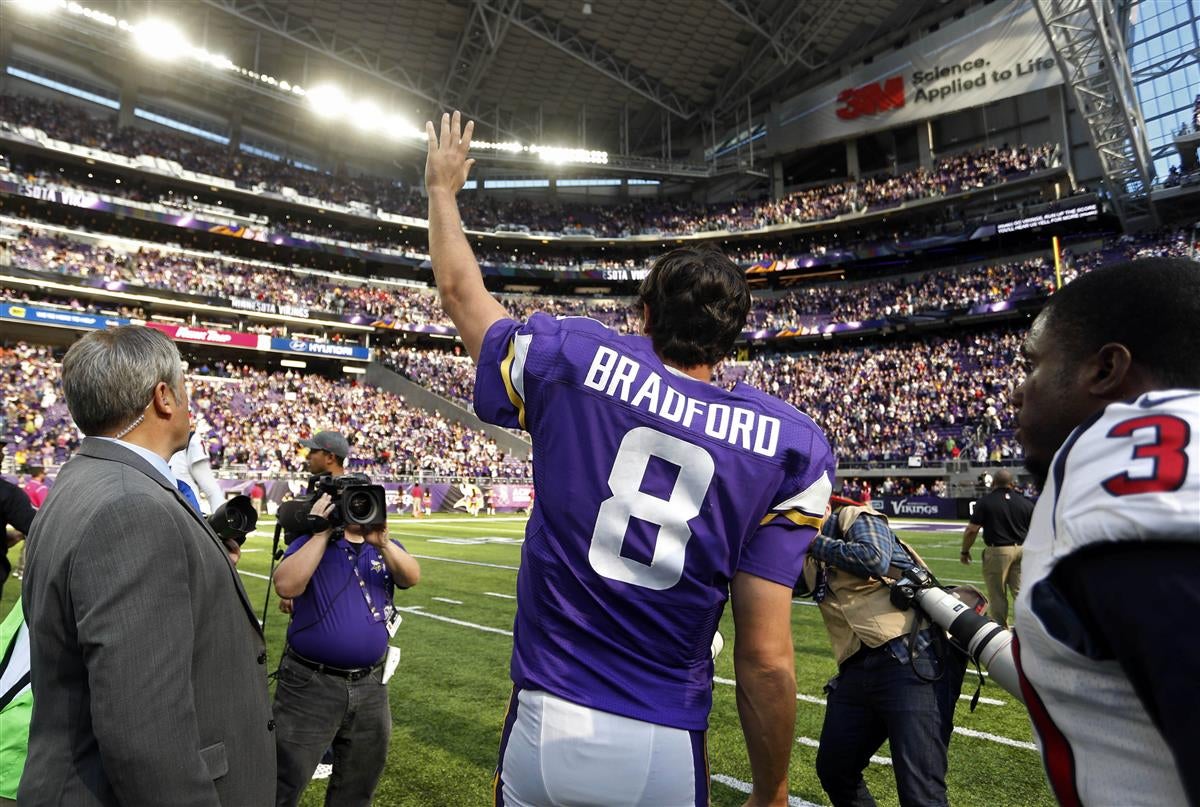 The Minnesota Vikings have received praise from just about everyone in and around the NFL this season, but that hasn't stopped ESPN's Adam Schefter from giving his two cents on the Vikings hot start to the 2016 season.
Schefter was at Winter Park today as a visitor for the Vikings practice, and spoke with Vikings.com's Mike Wobschall about Mike Zimmer's troops. Needless to say, Schefter has been suitably impressed with Zimmer's charges.
"They're the best team in football," Schefter said via Vikings.com. "We know how fragile that can be, but this team doesn't look like it's going to fade off the map very much.
"It looks like it's going to be real competitive all year long. It's got the elements in place. It runs the football well. It plays great, great defense. It has strong special teams. It takes on the personality of its coach. I think this team has a chance to have a great season."
The Vikings are back in action this week as they prepare to head to Philadelphia to take on the Eagles. Don't miss any of the build-up, take a second to sign up for our FREE Vikings newsletter!
High praise from one of the NFL's most respected journalists, despite some recent hiccups with some misinformation regarding the team.
Schefter also paid tribute to a team from Vikings lore, the 1998 15-1 squad that fell a game short of making it to the Super Bowl.
"The Broncos did not want that Super Bowl," Schefter said. "Everybody that year was terrified of playing the Vikings. That was as good an offensive team as you could ever see. It was dominant."
Hopefully this year's team can take it a step further.
It looks like we're going to have a quarterback competition in Jacksonville

Smith is facing up to seven years in prison if convicted

Plus everything else you need to know about Week 2 of the 2017 NFL preseason
This is why being a rookie in the NFL isn't fun

The Raiders running back went Beast Mode on reporters

Elway tried his best to emphasize how complicated the situation is