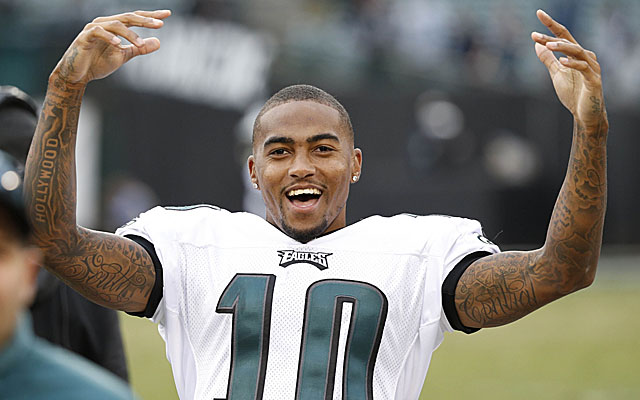 More NFL offseason: NFL Mock Drafts | Prospect Rankings | Top free agents
The Seahawks and 49ers are among the teams showing interest in Eagles receiver DeSean Jackson, according to league sources.
The Eagles have stepped up efforts to trade Jackson, according to multiple sources, shopping him to several teams. After re-signing Riley Cooper and Jeremy Maclin, and with Jackson's contract steep and this draft loaded with receivers, the Eagles are exploring all options to move on without him.
Jackson is coming off a career year in Chip Kelly's offense but can be high maintenance and has chirped about his contract. Plus, Kelly's system could continue to help boost the production of other receivers.
With Jackson set to make $10.5 million and faced with a cap hit of over $12 million, trading Jackson could prove difficult. Jackson is not looking to re-do his contract to facilitate a trade to this point, with the chance to hit the open market and negotiate with any team perhaps advantageous. Several general managers said they have interest in Jackson but not at his current price tag, given some of his baggage, and they expect that ultimately the Eagles will release him.
The Seahawks and 49ers are among teams to have talked to the Eagles, sources said, but they lack the cap space to absorb Jackson's salary and trading for him would be cumbersome. Given that contract it's unlikely the Eagles get more than a mid-round pick for him, if they are able to deal Jackson.
Jackson's deal essentially is a series of one-year contracts, with his guaranteed money already paid out. In the last 13 months however, salaries for receivers have stabilized and that also limits the market of teams willing to pay Jackson a salary in excess of $10 million.
Attempts to deal him are expected to intensify at the league meetings in Orlando, which take place next week.