Seahawks DE Michael Bennett on Seattle discount: This isn't Costco
If the Seahawks want to keep defensive end Michael Bennett, they better plan on paying full price because Bennett doesn't sound like someone willing to play at a discount.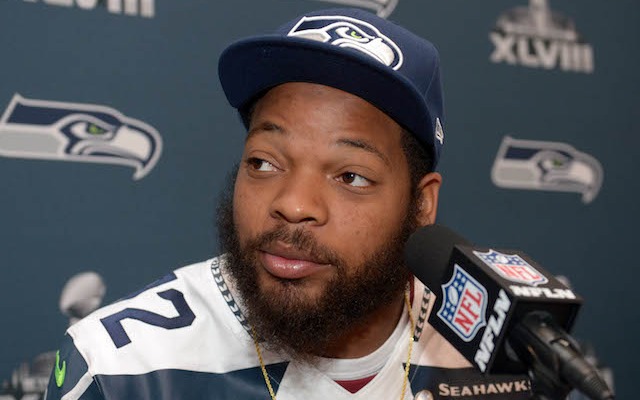 Seahawks defensive end Michael Bennett said last week that he loves his team, loves his teammates and enjoys playing for Pete Carroll, but that doesn't mean the unrestricted free agent will be taking any discounts to stay in Seattle. 
During an interview with the NFL Network on Tuesday, Bennett made it clear that he won't be taking any discounts and in the process he also gave some free advertising to Costco and Walmart, but not Target or K-Mart. 
"There is no such thing as discount," Bennett said. "This isn't Costco, this isn't Walmart. This is real life."
Bennett, who led the Seahawks with 8.5 sacks in 2013, signed a one-year, $5 million deal in March and it sounds he's expecting a lot more than $5 million for 2014.  
"There is no discount really because you go out there and you don't give a discount on effort," Bennett said. "You go out there and you give the best effort every day and you fight for your teammates, and you want to be compensated for the way that you perform and the kind of teammate you are."
Basically, if the Seahawks want Bennett back in 2014, owner Paul Allen is going to have to break out the check book. 
"It's definitely a business. People hate to say it's that, but it is what it is," Bennett said. "I would love to play for the Seahawks, but they're going to have to want me back and the numbers are going to have to be right."
If the Seahawks and Bennett can agree on the right 'numbers,' the team could franchise tag him at a cost of $12.6 million or just let the 28-year-old leave via free agency.
The Pro Football Hall of Fame is one step closer to announcing the Class of 2018

Grab some turkey and get ready for this NFC North showdown

SportsLine's top NFL and college football experts pick a 4-team parlay that pays 10/1
After an epic collapse against the Saints, the Redskins are hoping to right the ship

Brice Irvin is not a happy camper right now

Linda Del Rio is not happy with the president