Seahawks OC on Marshawn Lynch: 'I'd expect him to be full-go, full speed'
Lynch has been out with an injury since mid-November but looks like he'll make a return this week.
A couple weeks ago, Seattle Seahawks offensive line coach Tom Cable was asked about the team's plans for running back Marshawn Lynch, if the man they call Beast Mode was able to make it back from his injury in time for the playoffs.
Here's what he had to say:
(Are you counting on Marshawn being back for the playoffs?) "We're counting on him to get healthy whenever that is and then once that happens, it's for him to come back in and be able to adapt to this football team and the way it acts and the way it's moving right now collectively. That will be his challenge, but right now his number one thing is getting healthy.

(How much of a challenge will that be for him?) "I think if he's right and ready to go and all that.. I've said this before, he's a fine football player. So it's his ability to adapt to us, really, who we are and how we've come together as a group and as a team."

(In what ways have you changed since he's been out?) "I see us being a little more detailed. I see us playing at a very high tempo, accepting challenges, overcoming issues when they show up whether it's in a game or practice. I think we're growing up in a big way and so I think maturity is probably the thing that stands out to me more than anything and that's across the board."
Now fast forward 14 days to this Wednesday. Seahawks offensive coordinator (italicized because he presumably outranks the offensive line coach) Darrell Bevell was asked about Lynch and what the team's plans are as far as reincorporating him into the offense.
He was specifically asked whether Lynch would get 20 or more carries (which seems like a pretty arbitrary thing to ask given that the number of carries a back receives is often largely dependent on game flow, but that's neither here nor there), per Pro Football Talk. "If he's going, that's what I would expect. I'd expect him to be full-go, full speed and just do like we normally do."
OK. That's somewhat vague. But Bevell kept going. "We're going to go out and just do our thing," Bevell said. "We're going to play ball the way we normally do. We're kind of built for it. We're a running team, running philosophy, so we know that to hand the ball to the running back 25, 30 times is exactly how we want to play the game. You can still throw the ball in that, you just have to protect the ball, be smart with it and that's what we plan on doing."
So basically, the exact opposite of what Cable said two weeks ago. Got it. Makes perfect sense. Maybe the ridiculously cold weather has changed Seattle's tune? Or maybe Bevell just remembers what happened the last time he didn't give the ball to Lynch.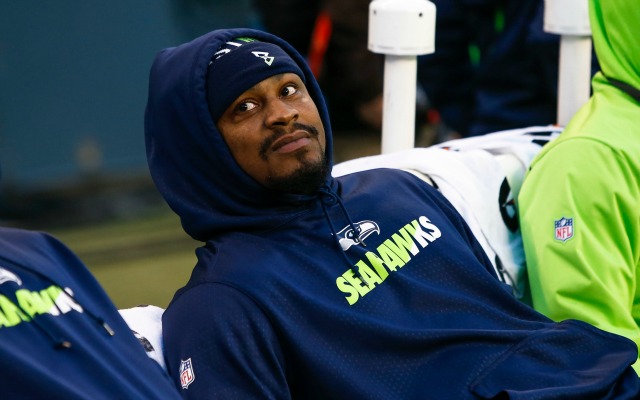 Brees is set to become a free agent next month but wants to stay in New Orleans

Gordon's various suspensions will once again prevent him from truly reaching free agency

The Colts traded for Brissett prior to the start of last season due to health concerns for...
Colvin was a big part of Jacksonville's defensive improvement but is likely moving on

Vinatieri is about to finalize a deal to return for his age-46 season

Freddie Roach is one of the most decorated boxing trainers there is