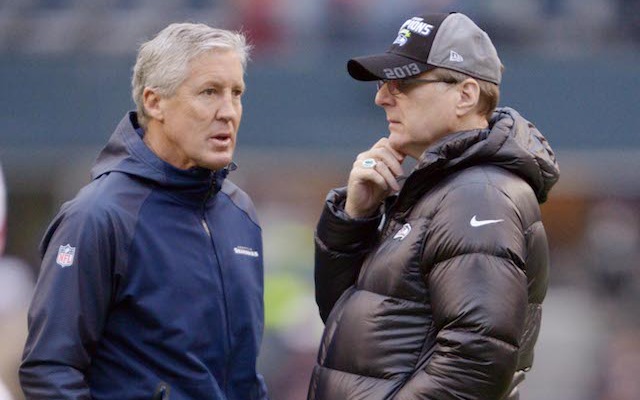 More SB coverage: XLVIII odds | Expert picks | Super Bowl weather | Latest news
Every NFL owner is rich, but none of them are as rich as Seahawks owner Paul Allen -- and it's not even close. Allen is worth more than the next three richest NFL owners combined. The 61-year-old co-founder of Microsoft is worth an estimated $15.8 billion, according to Forbes. 
The next three richest owners in the NFL -- St. Louis' Stan Kroenke, Miami's Stephen Ross and Tampa Bay's Malcolm Glazer -- are worth a combined $14.6 billion. 
Allen is generally a hands off owner in Seattle, but sometimes he does like to check-in with coach Pete Carroll and general manager John Schneider. When he does check-in, he's not usually doing it from Seattle.  
"We'll talk to him and he's in the Galapagos Islands or something," Carroll said, via the Los Angeles Times. "Once, he was down in Antarctica and one of the two helicopters on his boat had crashed. He was like, 'I'm a little tied up right now.'"
There are several things you can take out of that story: one of them is that Allen likes to travel, the other one is that he owns two more helicopters than you. Allen isn't just rich though, he's also charitable. According to the New Daily News, Allen has given over $1 billion to philanthropic causes. 
Top-5 richest owners in the NFL 
1. Paul Allen (Seahawks): $15.8 billion
2. Stan Kroenke (Rams): $5.3 billion
3. Stephen Ross (Dolphins): $4.8 billion
4. Malcolm Glazer (Buccaneers): $4.5 billion
5. Shahid Khan (Jaguars): $3.8 billion