Seahawks safety Earl Thomas muffs second punt return of career
Seahawks safety Earl Thomas' career a punter returner is off to a tough start.
• 1 min read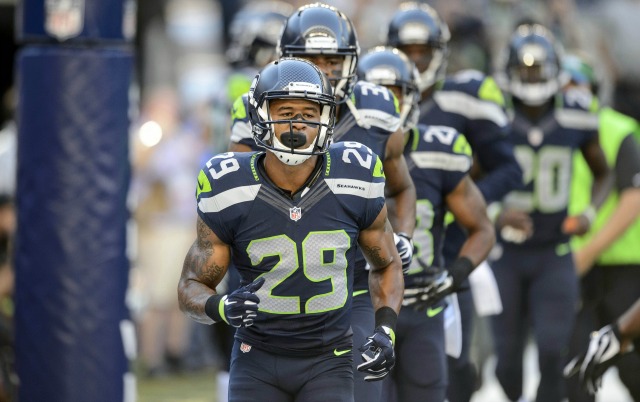 Though Earl Thomas had never returned a single punt in his NFL history career, the Seahawks decided their important safety would do well returning kicks off the legs of his opponent's punters.
He didn't have such a great start in the league's season opener vs. the Packers, though.
As you can see here when he muffed his second attempt at a punt return, allowing the Packers to recover the ball and then score a first-quarter touchdown.
Which started an avalanche of online criticism that maybe, perhaps, you know Seattle coach Pete Carroll might want to rethink the idea of using Thomas as a returner.
And, of course, we had to know what Golden Tate, who returned punts for the Seahawks last year but is now with the Lions, thought of the debacle.
Mmmmmmmmm

— Golden Tate (@ShowtimeTate) September 5, 2014
Either that was a reaction to the Thomas play or maybe Tate was just enjoying a nice dinner.  
This cheesecake is bomb. Love Cheesecake Factory. Now to watch the seattle game

— Golden Tate (@ShowtimeTate) September 5, 2014
Someone apparently threw a drink at Jefferson as he left the field and he was not happy about...

All of the best highlights from Week 14 are right here

Wentz suffered a knee injury while diving for the end zone
Lewis among several coaches on hot seat, Cam's amazing run, and more from Week 14 in the N...

Here are the Week 14 grades for every team that played Sunday

The legendary kicker added to his incredible career with a rare curveball XP