Seahawks WR Golden Tate makes ridiculous one-handed TD catch
Six-yard touchdown catches aren't usually that exciting, unless Golden Tate's involved and he only uses one hand.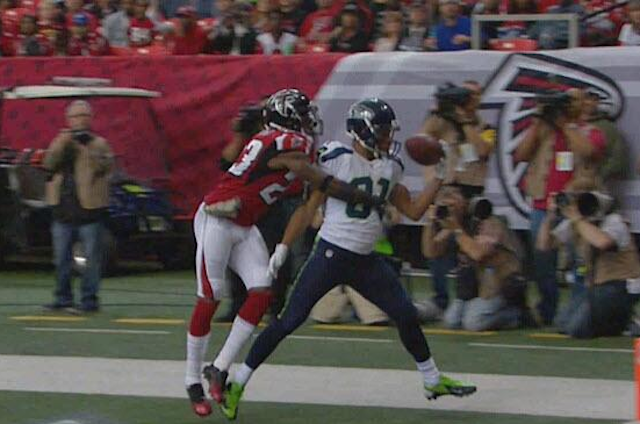 The only thing better than a ridiculous one-handed catch is a ridiculous one-handed catch where the receiver flexes. That's what Seahawks Golden Tate did just before halftime against the Falcons on Sunday.
On third-and-5 from the six-yard line, Seattle quarterback Russell Wilson lofted a pass to the corner of the end zone and Tate somehow managed to make the spectacular catch below. Here's what Tate had to do for the touchdown: he had to make a one-handed catch, with a defender on his back and keep both feet in bounds. And of course, he had to look good doing it, so the inadvertent flex was a nice touch.  
The score gave the Seahawks a 23-3 lead over the Falcons.
(Wink of the CBS Eye Bleacher Report and Guyism on Twitter)
Forget being the highest paid receiver, Odell Beckham has loftier goals for his next contr...

There was a Rolls-Royce at Steelers training camp, but no Le'Veon Bell

'It ain't about 2016 and it ain't about 2018. It's about 2017,' Doug Williams told his qua...
Philip Rivers will not be moving to Los Angeles with the Chargers

Bryant has had off-the-field issues keeping him off the field for the past few years

Technically Woody Johnson is the Jets' owner, but on the other hand, Brady does own the Je...