Seven from Sunday: Clubs will need more backs as injuries pile up
Nine teams relied on a backup running back -- and it's only Week 3. Starting a season with three RBs on a roster might not be enough.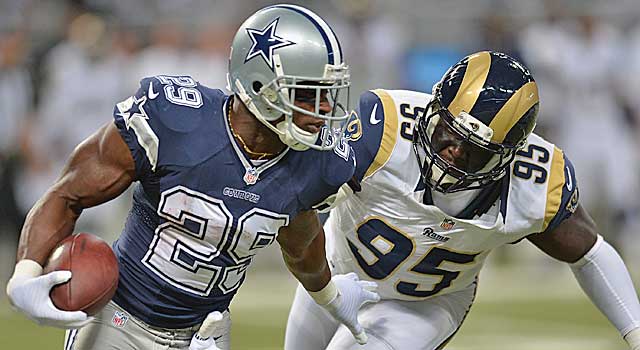 As usual, Week 3 games produce winners, losers and questions. So we'll begin with 10 questions I have right now:
Do backup running backs deliver? It's only Week 3 and it looks like a M*A*S*H unit when it comes to running backs. Seventy-four different running backs carried the ball this weekend, and that doesn't include wide receivers, quarterbacks and tight ends who took turns running it. Nine teams called on a backup to be the bell cow for the Week 3 game, and it is a great reminder that any team can run out of backs.
Backup running backs for Houston, Baltimore, Cleveland, New Orleans, San Diego, Kansas City, Miami, Tennessee and Tampa Bay (Thursday) got the call. Teams starting a backup went 4-5. Knile Davis of the Chiefs was the best, running for 132 yards and a TD on 32 carries.
Taking into account the suspension of Adrian Peterson, the release of Ray Rice and the large volume of injuries, it's safe to say three running backs on a roster might not be enough to get through the season. Keep an eye out for teams raiding other teams' practice squads.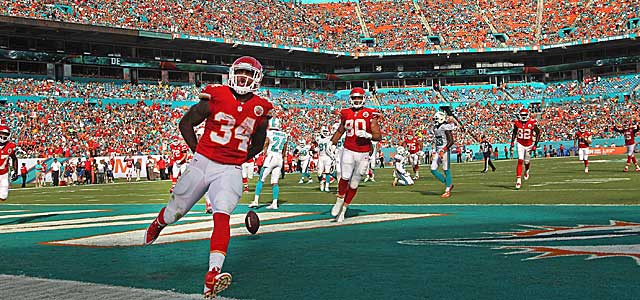 Determined 0-2 wasn't going to be 0-3: It may only be September, but there were some teams playing with desperation, and for good reason. Last week, I went over the reality of a team going to 0-3.
Since 1990, it meant a 2 percent chance of making the playoffs. In 2013, it meant no playoffs, no winning record and a 50 percent chance the head coach was fired at the end of the season.
This week, the Giants, Saints, Colts and Chiefs stopped the bleeding and won. The only 0-3 teams -- Raiders, Bucs and Jags -- have to deal with the reality of the bad start.
Too many players not playing: Unless you pay close attention, you wouldn't realize how many players are not suiting up for games -- and it's only Week 3.
Heading into the action this week, there were 167 players on injured reserve, 16 players on PUP (physically unable to perform), 14 players on NFI (non-football injury), 19 players on the suspended list, and two on commissioner exemption. That is 218 players not suiting up for games.
On top of that, there were about 50 quality players on the inactive list for their games this week. A total of 268 players missing from the game field is the equivalent of five full rosters of players, and there are 14 weeks to go. The 15 games I watched were sure to send 8-10 more players to IR. By my projections, by Nov. 1 there will be 200 players on IR alone.
Special teams issues: You would think by Week 3, clubs would have their special teams in order. That's just not the case. One special-teams coach told me he's still dealing with training rookies to contribute.
Coordinators already are taking core special-teams players up to starting positions because of injuries; that changes the focus of those players, and it can hurt special teams. Mark my words: Special-teams breakdowns will be a bigger factor than many would consider in Week 4. Here are five examples from Week 3:
The Eagles' Chris Polk returned a kickoff 102 yards for a TD against the Redskins after Washington took a 7-0 lead.
Baltimore's Asa Jackson blocked a Cleveland field goal and the Browns lost by two points.
The Giants had a bad snap and a missed field-goal opportunity but did come back and block a punt.
The Vikings blocked a Saints extra point, which rarely happens.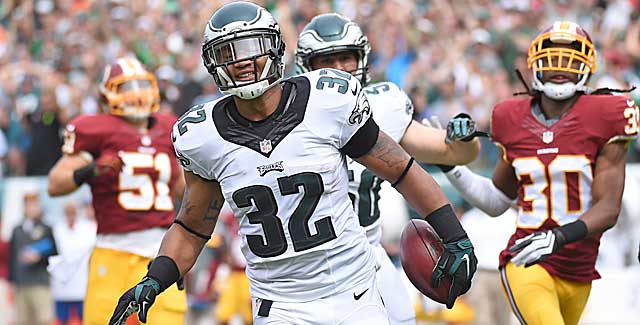 Eagles know how to adjust: There have been 47 games played. In only nine has a team trailed at halftime and gone on to win the game. So through the first three week of 2014, there a 19 percent chance a team losing at halftime will win the game.
So much for halftime adjustments, except if your favorite team is the Philadelphia Eagles. They have come from behind in two of their three games, and have 27 first-half points and 74 second-half points.
Please, more trick plays: It was clear teams were much better prepared to compete with their opponents this week with two game tapes to break down tendencies. One player I interviewed after his game said, "They did everything the first two game tapes indicated they would do. There were no surprises."
When I was in the league, Don Shula had a different trick play for every game, and they were designed to keep us honest. It was good to see a few coaches go to their bag of tricks this week, even if they didn't all work.
The Bengals' throwback from Mohamed Sanu to Andy Dalton for a touchdown means future opponents are going to have to slow down their pursuit. It was the second successive week Cincinnati used Sanu as a passer. Cleveland pulled the old "lonesome end" to Johnny Manziel, which was called back, but rest assured, opposing defenses are going to keep an eye on Manziel from now on.
Once a team starts using trick plays, someone in a future opponent's quality control department will go back five years and dig out every trick play that coach ever called. Before you know it, teams will be reviewing all possible trick plays they might see. That takes away from regular preparation time.
The offensive trifecta: Every week, I go through every game to see if teams won the game, rushed for at least 100 yards and gave up no sacks. There are plenty of weeks when no team hits all three criteria, but in Week 3, three teams managed the feat. Dallas, Baltimore and Cincinnati got the job done and those offensive line coaches -- Paul Alexander of the Bengals, Juan Castillo of the Ravens and Bill Callahan of the Cowboys -- deserve a little recognition. Those veteran NFL coaches did a great job getting their linemen ready.
Does 10 days off after Thursday really help? Coaches love to see the 10-day rest after a Thursday game. The Seahawks came off an extended rest and lost to the San Diego Chargers. That caused me to do some research. Heading into this weekend, teams coming off the rest have a combined record of 100 victories and 102 losses. The Steelers and Ravens seemed to benefit from the extra days off with victories this Sunday, but that makes the overall record 102-102, so the truth is the extra rest hasn't been the factor many probably assume it would be.
>> Want more Week 3 review? Prisco: Russell Wilson's emergence
Pick Six Newsletter
Get the day's big stories + fun stuff you love like mock drafts, picks and power rankings.
Please check the opt-in box to acknowledge that you would like to subscribe.
Thanks for signing up!
Keep an eye on your inbox for the latest sports news.
Sorry!
There was an error processing your subscription.
From Sam Darnold to Saquon Barkley, we break down the best of the NFL's first-year players

The Chargers are reportedly revising their revenue projections from $400 million to $150 m...

SportsLine computer model simulated every Week 7 NFL game 10,000 times with surprising res...
Jason La Canfora joins Will Brinson on the latest Pick Six Podcast

Allen injured his elbow, Peterman threw a few more picks, and Anderson is now the starter

Our advanced computer model simulated Thursday's Broncos vs. Cardinals game 10,000 times