Six for Sunday: Expect lower scoring, fewer penalties, higher intensity
Peyton Manning hasn't lost to the same team twice in the regular season since 2007? Will that trend continue Sunday? Also, expect fewer penalties and points.
More NFL: AFC title keys |NFC title keys | Expert Picks | Game Rankings
The divisional round of the NFL playoffs may have been the most enjoyable because we had four quality games but this weekend's action is to get to the Super Bowl.
Lose this round and a few months from now no one will remember who lost.
Win this weekend and the world championship is on the line. I talked with the two head coaches of the home teams this week, John Fox and Pete Carroll. Both men led their teams to the best record in their respective conferences and earned the right to have the big game in their house, but it sure will not be an easy task to get the victory and a trip to New York for the first cold-weather Super Bowl. Both the New England-Denver and San Francisco-Seattle games should draw well over 40 million viewers each, and the slightest mistake by any team could cost a team the win.
Cam Newton said he learned last week that playoff football is played at a much higher level than a regular-season game, and he's right. This conference championship weekend is at an even higher level than that and in two weeks the Super Bowl will make the rest of the playoffs feel like preseason football. Here are a few things to look for during the two conference championship games.
Expect lower-scoring games
Over the past six years the conference championship games have produced five road winners and seven home winners. Home field is nice to have and both Denver and Seattle are 8-1 this year at home, but there is little guarantee that will be enough to win. When it comes to how many points will be scored in these games, think lower than usual. Over the past six years the 12 games averaged 44 total points between the two teams. Only three of the 24 teams participating ever got to 30-plus points and no team scored more than 32. Ten of the 24 teams never made it past 20 points.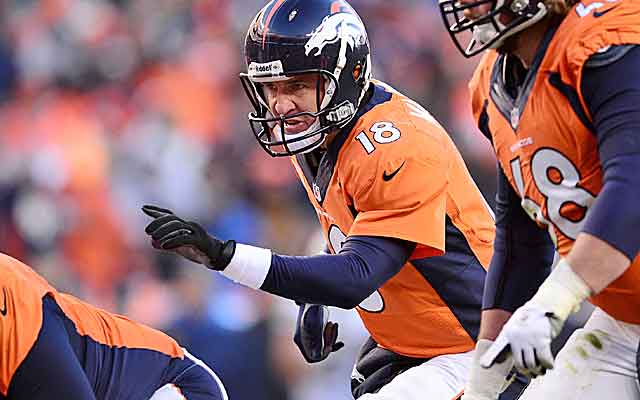 Where each team wants to run
All four of the teams have been running the ball well lately and will rely on the ground game. There are many ways teams want to run the ball, but here are a few things to keep in mind. New England wants to run the ball behind left guard Logan Mankins. Many of the running plays go to the left side even if they start out to the right. When the Pats want to run right they like to pull Mankins in what is known as 'g' power or power-o. Keep an eye on Mankins to lead the Patriots run game. The Broncos are an 11 personnel (one running back, one tight end, three wide receivers) team that already has close to 800 snaps of no-huddle but that doesn't mean they don't run the ball. If the running back is offset next to Manning, there is a heavy dose of middle run (130 runs). Manning likes the pistol formation so he can read the defensive front and decide where to run the ball. He told me over the summer that the shotgun offset run game just wasn't effective enough when trying to run off tackle opposite the alignment of the back. Seattle is a heavy run-left team with Marshawn Lynch behind Russell Okung. Running left well sets up Russell Wilson and his bootleg game to the right. San Francisco runs the ball 59 percent of the time on first downs at 4.8 yards per run. Keep an eye on the use of two tight ends next to each other creating an extra run gap. The Niners love the off-tackle run game left and right so keep an eye on the extra tight end's alignment.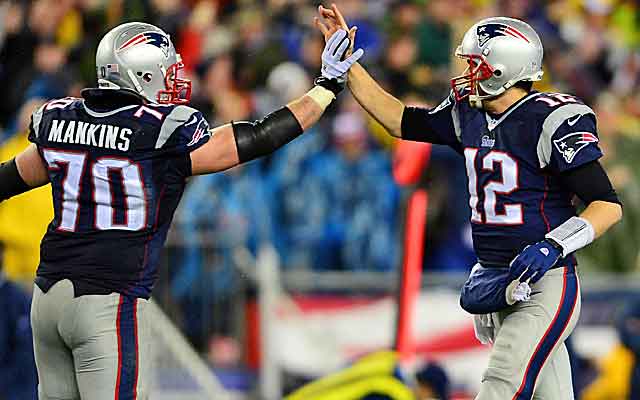 Caution signs
There are things in each team's recent history to keep in mind. In the last four games played by the Seahawks, Russell Wilson has been sacked an average of once every eight pass plays. The four weeks prior to that Wilson was sacked 1:35 attempts. The 49ers have to worry about turnovers when they play up in Seattle. The Seahawks defense got the ball back 22 times at home this year and come into the game with the best turnover differential in the league. In the last two road games against Seattle the Niners have turned the ball over seven times. New England has to face Peyton Manning for the second time this year. Manning lost to New England earlier and that spells trouble for the Patriots. Manning has not lost to the same team twice in a season since 2007. In the rematch games since then Manning averages 71 percent completion rate, 260 passing yards and at least two touchdown passes. The Broncos better be ready for the Patriots run game, which over the past three games has generated 643 yards and 10 touchdowns. Denver will be without Von Miller, Derek Wolfe, Kevin Vickerson and Chris Harris on defense.
How all four stack up
None of the four teams have a negative turnover ratio, none of them are dome teams and none of them have a losing record against this year's 12 playoff teams. Denver is 4-3 against playoff teams but their scoring average drops from 38 points a game to 28 points a game. The Patriots are 3-2 against playoff teams and only have a slight drop off from 28 points a game to 26 against playoff teams. Seattle drops from 26 points to 24 points when playing playoff teams but the Seahawks maintained their stingy defensive ways giving up just 14 points a game vs. playoff teams. San Francisco is the only team that has a 'yellow' caution flag, going 4-4 against playoff teams. All year they averaged 25 points a game but in the eight games against playoff teams they averaged 17 points a game while giving up 21 points per game. As you can see, scoring drops in games like this weekend even for the best of offenses.
More key stats
San Francisco is on its fourth straight road game but is on an eight-game winning streak. The Seahawks had 13 pass interference calls against them in the regular season, tied with Oakland for the most. Frank Gore has one touchdown against Seattle in his last six games. Marshawn Lynch has seven touchdowns in his last six games against San Francisco. New England has a 4-4 road record this year and has gone 2-4 in its last six road games. In the last three games the Patriots have averaged 39 points a game while giving up just 16 points per game and they have averaged 33 minutes of time of possession. Wes Welker has the most drops of the Broncos receivers with 10, and the guy with the least is Julius Thomas with two and he didn't play against New England the first time. Peyton Manning only threw for 150 yards in his regular season game against New England even though he called 38 pass plays. It was his lowest output in a game since 2008.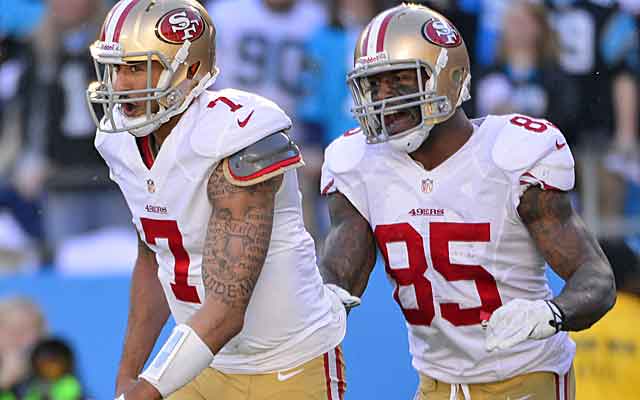 Don't expect many flags
In the conference round last year there were 15 penalties called in the two games (7.5 per game). Some people will say the best teams don't get penalized and that's why the number was low but it sure looks like the officials don't want to decide these games with a flag. During the regular season only the Patriots avoided the penalty flags. When it comes to avoiding penalties, Seattle ranks dead last in the NFL, followed by Denver (29), San Francisco (21) and New England (2). As a group these four teams averaged 7.4 penalties each per game which equates to 15 penalties per game between the two teams. Logically that means there should be 30 penalties called on Sunday in the two games. I'll bet it's a lot lower than that when the final gun goes off.
Five selections against the spread for the upcoming Week 15 slate of NFL games

Here are 10 things to watch in Week 15, including a hot Bortles, a cold Brady and a new Eagles...

A couple of potential playoff teams have trouble covering against cellar dwellers in Week...
Siemian said he knew the injury was serious as soon as it happened

After an injury to Trevor Siemian, Brock Osweiler entered the game and helped the Broncos to...

The 32-year-old running back is done for the year