Six for Super Bowl Sunday: Special teams, turnover battle are crucial
Can the Broncos score more than 26 points on the top-ranked Seattle D? Can the Seahawks get to Peyton? Who wins the special teams battle? All three will be key factors Sunday.
More SB coverage: XLVIII odds | Expert picks | Super Bowl news
Super Bowl XLVIII is upon us and this matchup between the Seahawks and Broncos really challenges all I know about the NFL.
If you believe in defense and critical statistics like turnover ratios, sacks, points allowed and third-down efficiency then the arrow points to the Seahawks. If you believe that the quarterback is the most important position on the field, and a great one like Peyton Manning defies the odds, then Denver is your choice.
I spent a week studying tape, meeting with many of the members of the teams as well as talking with people that played these teams, and it is time to break it down for the last time.
Dissecting the Denver no-huddle
The Broncos ran more snaps of no-huddle than any team in the NFL this year, and with great success. I spent time with Pete Carroll, John Fox, Jonathan Vilma, Richard Sherman, and Bill Polian discussing this critical area. Coach Carroll recognizes this is a big weapon of the Broncos and his team has worked hard on all the variations of the Denver no-huddle. Is it the hurry-up to prevent substitution, the slowdown to read the defense or the old Buffalo K-Gun style? Coach Carroll feels his team has a grip on all the variations, and is cognizant that there will be times that substitutions could be an issue. Coach Fox said the Broncos use the no-huddle just as much on the road as they do at home and it will be employed in this game. Jonathan Vilma had lots to say about Manning and the no-huddle from his experience in Super Bowl XLIV when the Saints topped Manning's Colts. Vilma said you must disguise the defensive looks until there are nine seconds on the play clock and then start to move. He also said they gave Manning some looks that would cause him to check to a play and then they trapped the receiver. The famous interception for a touchdown by CB Tracey Porter was one of those plays. Vilma warned Seattle not to try and substitute any players in the red zone. Manning loves the no-huddle in the red zone and it can be the hurry-up version which would cause Seattle to use a timeout or be penalized. Richard Sherman didn't seem too worried about the no-huddle because the team has worked on it for two weeks and the base defense can match up with the receivers. Bill Polian pointed to the Seattle defensive line and the seven players that rotate in and agreed with me that Manning will try and keep the pass rush group of Bennett, Avril, Clemons and Irvin on the sidelines whenever possible. Clearly, this no-huddle chess match is clearly one of the games inside the game.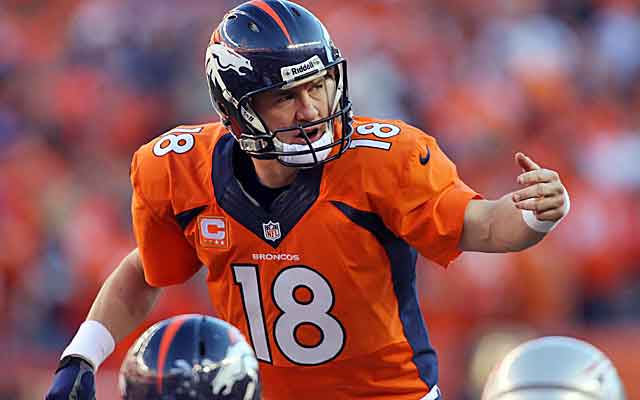 Who wins special teams battle?
For an in-depth look at the special teams in the Super Bowl I turned to former NFL specials team coach Mike Westoff and Giants kicker Josh Brown. Both men have worked in this stadium and know the small details about playing there. Josh Brown talked to me about kicking field goals in MetLife Stadium and pointed out that the south end of the stadium can be tricky with the cross winds. He said he typically aimed just outside the right cross bar and the ball would draw back into the middle. Seattle kicker Steven Hauschka is 9-for-9 in the postseason and was cut by the Broncos in 2011. Mike Westoff talked about the danger of Denver return man Trindon Holliday, but also the potential issues with him turning the ball over and how good Seattle is at forcing turnovers in the return game. Westoff, like me, loves the Seattle punt coverage unit that gave up just 82 punt return yards all season and ZERO yards in the postseason. Simply stated the Denver punt return is a dead play. Westoff pointed out that the 'X' factor is Percy Harvin. Westoff, describing Harvin in his days as a Viking, said "he's so damn fast and strong, he's capable of breaking a big play at any time."
Pressuring both quarterbacks
Neither team can afford to let the quarterbacks feel comfortable. Manning hasn't been sacked all postseason in 79 pass plays and Russell Wilson is an escape artist with 539 yards rushing. Seattle is not a blitzing team and has good success with a four-man rush. As Pete Carroll told me: "We have to try some pressure calls" and they will, but don't expect the Seahawks to do it a lot and don't expect them to show the blitz. Former New York Giants great Leonard Marshall had a few ideas for pressure on Manning and it involved strictly inside pressure in the 'A' gaps. As Marshall said, "a sack may be too much to ask for, but moving Peyton off his spot is a victory." I went back and looked at the Colts-Broncos game from October, and even though Manning threw for 386 yards and three touchdowns, the Broncos lost that game as the QB was sacked four times and hit another 10 times. Robert Mathis sacked him twice and hit him four times and I'm certain the Seattle pass rushers have studied that game. One coach that played the Broncos said to me, "If Seattle gets to Manning early in the game it will become a Wes Welker day and No. 18 will just get rid of the ball as fast as he can." Keep an eye on Welker right after any pressure that gets to Manning and see if Seattle doubles him. As for Russell Wilson, who has been sacked 19 times in the last five games, Bill Polian agrees with me that a 'mush' rush is the way to go for Denver. A mush rush is a contain rush that closes off escape lanes. You can't be overly aggressive when Wilson retreats backwards. Seattle will answer that with the shotgun fast pass using lots of slants and bubble screens.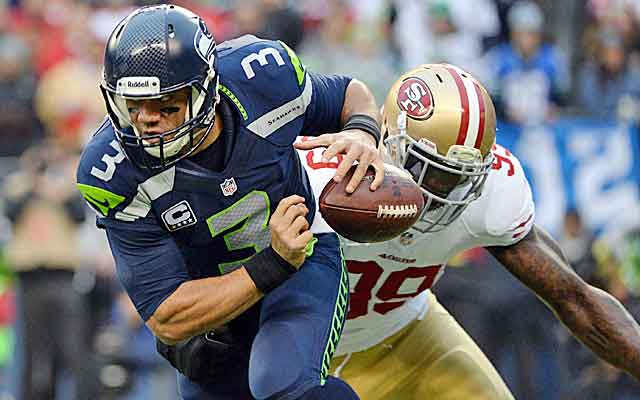 The impact of the hybrids
The NFL is a league full of hybrid players. Corners that can play safety, safeties that can play linebacker, defensive linemen that can drop in coverage, tight ends that can play wide receivers and running backs that can play wide receiver. This Super Bowl features a few hybrid players to keep an eye on. Seattle strong safety Kam Chancellor is big enough to play linebacker and fast enough to cover Denver hybrid tight end/wide receiver Julius Thomas. I talked to 49ers hybrid TE Vernon Davis this week about Chancellor and he felt the big safety can run with Thomas and is excellent at taking away corner routes and jamming Thomas at the line if he wants to. Julius Thomas has become the Broncos go-to guy when it comes to moving the chains and the battle between the two of them should favor Chancellor, even though Davis believes the Broncos will win the game. The other hybrid player to keep an eye on is Bruce Irvin of the Seahawks. Irvin has developed into a 'Sam' linebacker and a pass rusher. Manning must figure out when Irvin is dropping or rushing, especially on first and second downs.
Some facts to keep in mind
• Seattle made it to the Super Bowl with a defense that led the league in scoring, total defense, pass defense, and turnovers. Teams that made it to the Super Bowl with the leading scoring defense are 12-3 in the big game.
• Seattle has allowed one opening drive score in 18 games and Denver has scored 11 times in their 18 opening drives. Denver led the NFL in scoring in every quarter this year and is used to playing with a lead. The Broncos have not even trailed in a game since December 12. Seattle is determined to get a lead and then run the ball. Keep in mind the team that leads at halftime in Super Bowls has won 78 percent of the time.
• Denver is awesome in the yards-after-catch department with 2,751 yards. That equates to 172 yards a game -- a major part of their offense. Seattle's defense gave up the fewest YAC with 1,361 yards or 85 yards a game. Who wins this battle?
• Peyton Manning comes into this game with an amazing 114.3 quarterback rating and the Seattle defense has held quarterbacks to a horrible 64.8 rating.
• Most people studying these teams feel the score will be in the low 20s. In the Peyton Manning era, Denver is 2-4 when it scores less than 26 points. Seattle on the other hand has only given up 26 or more points three times in their last 36 games including the playoffs but they lost all three games. Denver must get to 26 points to win this game.
• Seattle comes into this game with a +23 turnover ratio and Denver is 0. The team that has three or more takeaways in a Super Bowl is 31-4. The team that wins the turnover battle is 35-3.
• Night time football agrees with Pete Carroll and his Seahawks. Since Carroll took over his team is 10-1 in games that start after 6 p.m.
The final analysis
I expect Peyton Manning to throw for 300 yards but also be sacked twice. Marshawn Lynch rushes for 100+ yards but it takes 30 carries. Denver will have the lead at half time but neither team will have more than 26 points in this game. Wes Welker will be the most-targeted receiver in the game. Manning will not complete any passes over 30 yards. Wilson will be sacked at least two times. Seattle will win the turnover battle. Seattle will commit more penalties than Denver. The winner of the coin toss will defer. Prediction and score to follow tomorrow.
StubHub and TickPick say a Minnesota victory on Sunday could have huge implications on sal...

The Jaguars are long shots to win the AFC, but they might have a secret weapon

The Falcons won't be making a change at offensive coordinator after a disappointing season
SportsLine's Mike McClure, a DFS pro with more than $1M in winnings, gives optimal lineup...

SportsLine's top NFL experts give their top picks for Patiots-Jaguars and Eagles-Vikings

Campbell was already talking about a potential Super Bowl berth shortly after his signing