Six from Sunday: Dalton makes bank; Niners enjoying run of success
At the NFL's midpoint, a few conclusions, including: Andy Dalton is playing his way into big cash, the Niners can run it and Tom Brady wins but takes a beating.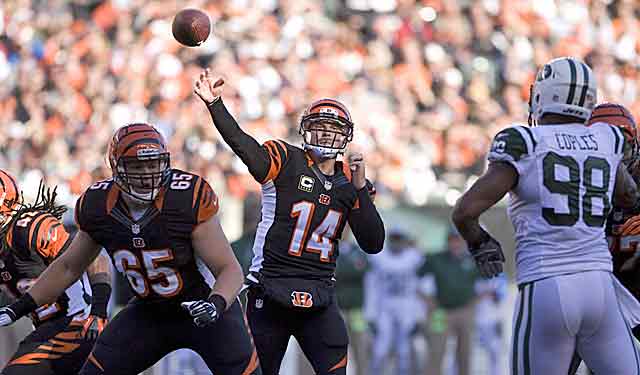 At the NFL's midpoint, a few conclusions, including: Andy Dalton is playing his way into big cash, the Niners can run it and Tom Brady wins but takes a beating.
1: This QB is making money
Cincinnati Bengals quarterback Andy Dalton was handed the starting job as a rookie in 2011 when Carson Palmer decided not to return. Dalton led the Bengals to the playoffs his first two years but was one and done each postseason with no TD passes.
There is an ongoing debate about Dalton, whether he deserves a contract extension after this season. He made a statement against the New York Jets , with five TD passes -- though the 49-9 win really is an extension of the previous three games. During a four-game winning streak, Dalton has completed 69 of 104 passes (66.3 percent) for 1,246 yards (311.5 yards per game) and 11 touchdown passes.
As impressive as his production has been, even more important is that the Bengals sit atop the AFC North. As a starter, Dalton is 25-15 for his career and and it's going to be very difficult for management to consider letting him walk when his contract expires in 2014. The right move may be to get an extension done right after the 2013 postseason.
Before this weekend someone I respect in the football said Dalton was about "the 20th best QB in the NFL." I have a feeling Dalton is a lot closer to Nos. 12 to 15, and on a steady climb toward a really nice contract extension.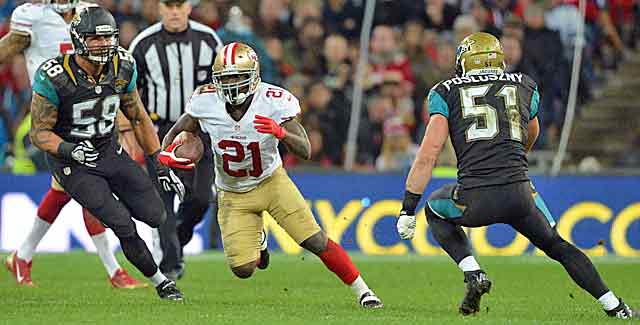 2: The 49ers running game ... wow!
Five weeks ago, the San Francisco 49ers had lost two straight. They decided to fix the problem by returning to the power run game. Sunday's victory over the Jacksonville Jaguars was the Niners' fifth straight great running game: 38 attempts for 221 yards (5.8 yards per carry) and four rushing touchdowns.
Not coincidentally, the Niners are on a five-game winning streak which has produced 919 yards and 13 rushing touchdowns -- or 184 rushing yards and nearly three rushing TDs a game. San Francisco is on pace for 2,500 yards rushing and 30 touchdowns on the ground.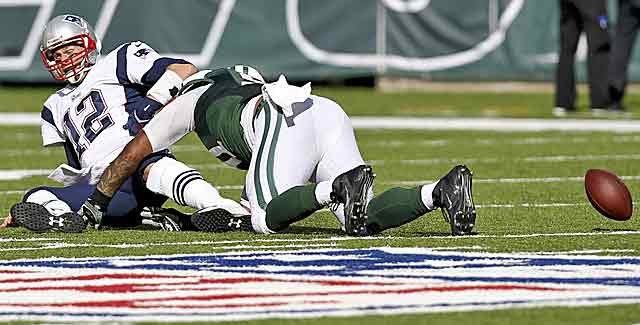 3: Winning, but taking a beating
Tom Brady has pushed the New England Patriots to an AFC East-leading 6-2 mark, which bears noting because he has been missing almost all of his 2012 receivers. While Brady is starting to get reliable receivers back on the field, he's also taking sacks and the hits are coming at an alarming, almost unprecedented rate.
Coming into Week 8, Brady had been sacked 13 times in the previous three weeks, tying the worst three-game stretch of his career (the previous run was in 2001). He took three more sacks against the Miami Dolphins -- in only 25 pass plays. Brady has been sacked once every 10 pass plays over the past month, which is bad enough. But with the next three games are against the Pittsburgh Steelers , Carolina Panthers and Denver Broncos , his protection better improve if the Patriots want Brady to remain upright after that stretch.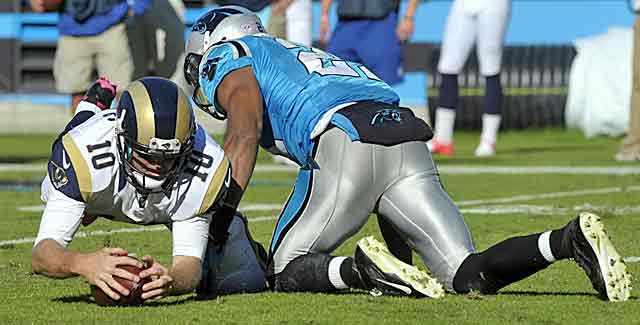 4: Backup QB slide still on
After going 0-5 so far in Week, backup QBs over the past three weeks have a combined 2-18 record, with Kellen Clemens up on Monday night for the St. Louis Rams . Against Seattle's defense, 0-6 and 2-19 look probable. The NFL must start doing a better job of developing quarterbacks.
But without NFL Europe, limited practice time under the new CBA, continued use of rookies before they're ready and a salary cap that restricts spending for veteran backups, teams face a major problem when the starter goes down with an injury.
Remember when Kurt Warner replaced an injured Trent Green or a Jeff Hostetler led the New York Giants to a Super Bowl title when Phil Simms was injured? Given today's circumstances, it feels like we will never see those days again.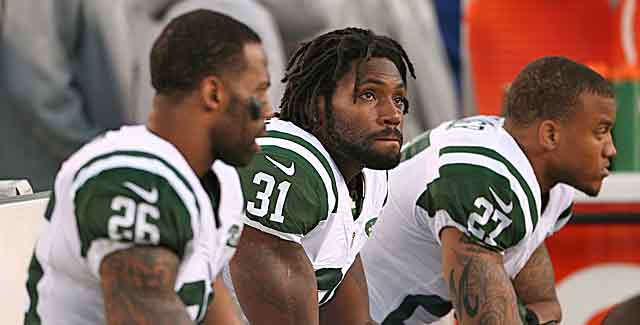 5: Games that haunt the loser
Contenders and pretenders are starting to separate. Going forward, division winners will not have to care about head-to-head games to decide wild card berths -- but the other playoff contenders will. A couple of games from Sunday could come back to haunt the losers.
The Jets' loss to the Bengals could be a major problem if the Bengals fall out of first place in the AFC North, and wind up with a wild-card spot. The same thing could be true for the Dallas Cowboys after their last-second loss to the Detroit Lions . Detroit is second behind the Green Bay Packers in the NFC North, which would put them in wild card territory. So if the Cowboys lose the NFC East lead, Sunday's could prove costly.
The same holds true for Miami, which fell at AFC East leader and division rival New England, despite holding a 17-0 halftime edge. Miami has lost four straight and is fading fast from the playoff picture, with New England once again in the driver's seat. Miami QB Ryan Tannehill got sacked six times and has been brought to the ground 32 times, or once every 8.8 pass plays.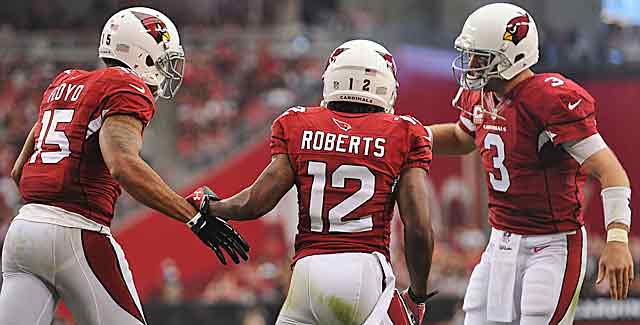 6: Finally cracked the Seahawk code
Before Sunday, no team had won the week after playing the Seattle Seahawks and were averaging fewer than 10 points in doing so. Teams just looked to physically tired to win. But the Arizona Cardinals broke that run with their 27-13 win over the Atlanta Falcons after losing to Seattle in Week 7.
Not only did Arizona generate 27 points, the defense limited Atlanta to 1.9 yard per carry and came up with four interceptions and four sacks.
One of the biggest penalties in Thursday's game was a controversial flag that went against...

If Ezekiel Elliott gets suspended, it likely won't come until Week 5 at the earliest

The NFL is apparently concerned that the Chargers might not be viable in Los Angeles
Everything you need to know for Week 3 of the 2017 NFL season is here

You can find every official injury designation for each NFL team shortly after its Friday report...

The Bengals are the only NFL team Aaron Rodgers has played against without earning a win