Skepticism abounds Jerry Jones' latest coaching vote of confidence
Cowboys owner Jerry Jones dropped a vote of confidence on Jason Garrett this week. What to make of it? Jason La Canfora says those around the league are skeptical, and Mike Holmgren continues to lurk in the background.
• 1 min read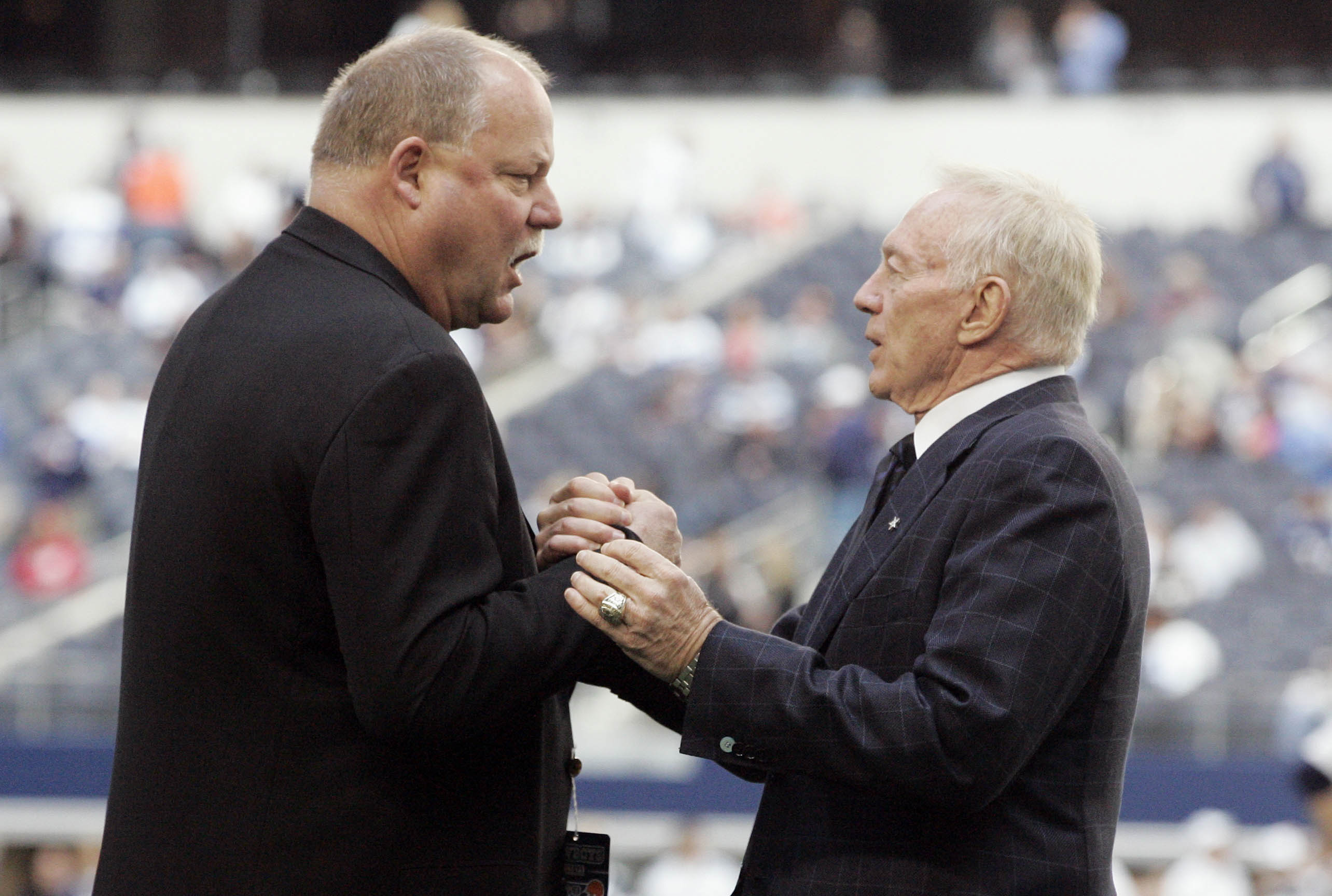 For more news and notes from Jason La Canfora, tune into The NFL Today Sunday at noon ET on CBS.
Cowboys owner Jerry Jones gave embattled coach Jason Garrett a vote of confidence last week, saying he would remain on the job through the 2014 season. But around the league, that's being met with a fair amount of skepticism pending the way the Cowboys finish the season.
Garrett's tenure has not included playoff success, he is no longer calling plays on offense and the defensive staff that was put together is under immense scrutiny with that unit historically bad. The Cowboys have lost the division lead to the Eagles and if they stumble down the stretch Jones' peers are expecting him to pursue other options. He has been very loyal to Garrett and he fits the mold of the kind of coach who is OK with the unique front-office paradigm in Dallas -- with Jones as owner and general manager -- but another weak finish could clearly lead to changes in Big D.
Many experienced head coaches would be unwilling to operate under those circumstances but sources continue to maintain that former Packers and Seahawks coach Mike Holmgren has a good relationship with Jones and would not have reservations about a job like the Cowboys. He and Jones spent years together on the competition committee, and other bigger names, like Jon Gruden, would not be a fit with Jones.
Jones could possibly look at the college ranks, or hire a low-profile coordinator again, but if he truly does want to go back to having a proven entity in the role -- something he hasn't really had since he and Bill Parcells parted ways -- Holmgren could be the best fit, and Holmgren remains open to returning to the league in various capacities, sources said. Last year the Raiders approached Holmgren about a front-office position and some close to him believe he would return to the sidelines for a job like the Cowboys.
There is suddenly a wide open NFC playoff race and the MVP battle could get interesting to...

Pittsburgh is headed to its fourth consecutive postseason appearance

The NFC is going to be a blast to watch down the stretch
Here are the Week 14 grades for every team that played Sunday

Someone apparently threw a drink at Jefferson as he left the field and he was not happy about...

All of the best highlights from Week 14 are right here