Solving the QB puzzle: Where will vets like Vick, Sanchez wind up?
It's time to play the NFL's favorite offseason game: Musical QBs. Where will the likes of Matt Schaub, Michael Vick, Matt Cassel and Mark Sanchez wind up? We try to solve the puzzle.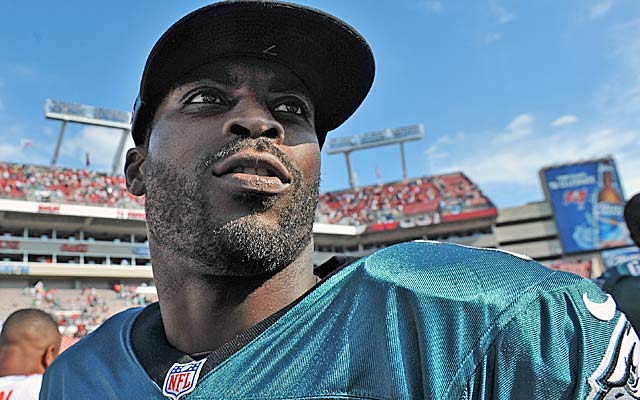 With the season is over, the first major issue around the NFL is the quarterback puzzle that stretches across most of the 32 teams. Each QB decision creates a ripple effect for many more QB decisions around the league.
I could make a case that at least five teams don't know who their starter is for 2014, another three or four teams would like to make a change but aren't sure and about 13 teams have an issue with their backup QB.
The biggest problem for NFL quarterbacks is coaching volatility. There are 12 new offensive coordinators this season and that means new systems, new language and new play calling. It usually takes three years for an offensive system to be up and running and there are only three offensive coordinators in the whole league who have been with their present team for three seasons -- the Seahawks' Darrell Bevel, the 49ers' Greg Roman and the Saints' Pete Carmichael. No wonder the quarterback position is such a mess. There's not one AFC offensive coordinator who has been with his team more than two seasons.
Teams are asking the following questions:
• Is my starter ever going to get us to a Super Bowl?
• Is our starter worth the money he makes to keep him around?
• Can we win games if the backup has to play? (See: Packers)
• Are we developing a young QB for the future now that our starter is in his mid-30s?
• Is it time to abandon the traditional pocket passer and move toward an athletic, running QB?
• Should we trade for a quarterback and not risk taking a rookie in the draft?
• Should we trade one of our quarterbacks while he still may have some market value?
When teams answer these questions, it effects the 107 quarterbacks who were under an NFL contract last year. Consider: 16 rookie quarterbacks made teams last season, so right off the bat there could be another 16 veteran quarterbacks losing a job next season. Don't be surprised if there are close to 1/3 of the quarterbacks moving on or moving out this offseason.
New coordinators mean new issues
Bringing in a new coordinator may work out for the best, but I've seen solid veteran quarterbacks go backward in "new systems." There are new offensive coordinators in Miami, Baltimore, Cincinnati, Cleveland, Houston, Tennessee, San Diego, New York (Giants), Washington, Detroit, Minnesota, and Tampa Bay. They will not be all good changes, mark my words.
Who to cut?
There are former starters sitting on rosters who could be shown the door. Occasionally they get traded, but large contracts usually stand in the way of making a swap.
Matt Schaub, Michael Vick , Mark Sanchez, and Blaine Gabbert are four who fit in this category.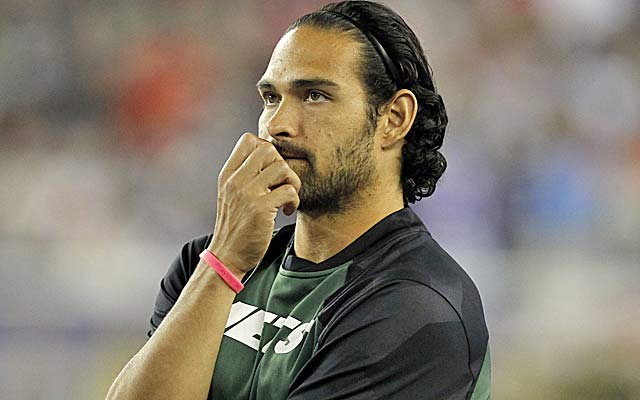 Who to sign?
If the men above are on the street they will join this group of quarterbacks. I'm not surprised the Jaguars want to try and sign Chad Henne since he finished last season as their starter. But he has to be concerned about the Jags drafting a QB high in the first round.
Matt Cassel just entered this group since he did not pick up the option on his 2014 contract. It is a gamble, but he decided not to wait around and watch the Vikings draft a QB. Cassel, Henne, Josh McCown, Josh Freeman, Tavaris Jackson, Rex Grossman, Kellen Clemens, and Shaun Hill are all scheduled to be free and probably worthy of a backup QB contract.
Who to extend?
This is a very tricky group led by Cam Newton, Colin Kaepernick and Andy Dalton. They have all led their teams' to the playoffs and are still on rookie contracts but are eligible to negotiate this year for the first time.
One GM said: "They all saw what Jay Cutler and Tony Romo got and they will want more. Good luck figuring out their market."
Who to bench?
A few teams will look at their 2013 starter and conclude he's really a backup. If the player has a cheap contract and is young enough, moving down in status could be the best option.
Terrelle Pryor, Brandon Weeden, Christian Ponder and maybe Mike Glennon fit in this group.
Who to draft early?
Johnny Manziel, Teddy Bridgewater, Blake Bortles and Derek Carr are the top four names at this point and should all go in the top half of the first round because there are five teams looking for a fresh start at quarterback.
Recent history says they all start in their rookie season which means four veterans will head to the bench.
Should teams wait in the draft?
There are medical issues with Aaron Murray and Zach Mettenberger, but they head a list of second-wave quarterbacks in the draft that also includes AJ McCarron, Tajh Boyd and Jimmy Garoppolo -- all of whom will make teams and knock veterans into the unemployment line.
Keep in mind Russell Wilson just won a Super Bowl in his second NFL season after being a third-round pick.
Who's the backup?
Ask all the teams that lost a starting QB to injury last season how it felt to play the backup?
Chicago loved it with McCown on the field, but the Packers lived the nightmare of the backup QB. With the significant number of veteran quarterbacks already on the free-agent list and the potential QB cuts coming, look for lots of change in this area.
I could make a case that half the league will upgrade their backup quarterback situation. Next season, backups who can actually win games could cost $3 million to $4 million a season. Go cheap in this area and your team will fall like a house of cards when the starter goes down.
Atlanta, Baltimore, Carolina Chicago, Denver, Green Bay, both New York teams, New Orleans, San Diego, Seattle, and St. Louis have questions in this area.
How much more time for young QBs?
There is no written rule on how long a young quarterback gets to prove he is worthy of all the money and hype that comes with the job, but there's no doubt the time has shortened since the emergence of guys like Russell Wilson.
Lots of nice things are said about Ryan Tannehill, EJ Manuel, Robert Griffin III and Jake Locker, but the clock is ticking and they need to make real progress this season or find themselves in one of the above categories that aren't so nice.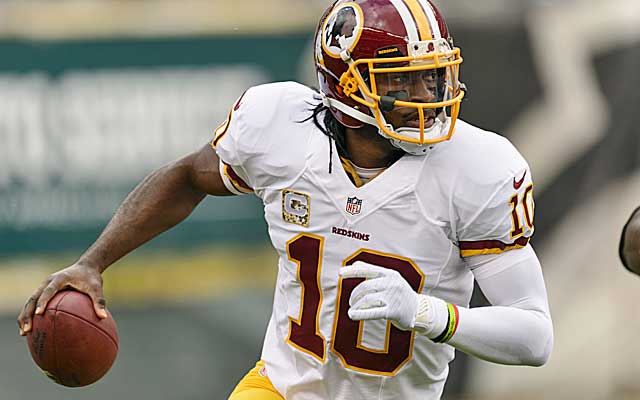 Do you trade for a QB?
Not every team looking for a new starter is going to be satisfied in the draft or a free agent pickup. Alex Smith was the trade of 2013 and helpd catapult the Chiefs into the playoffs.
Is there such a guy on a roster right now? One coach told me at the Senior Bowl that Michael Vick could be the 2014 version of Smith. Another coach thought going after Patriots backup Ryan Mallett was a good idea, though that sounds more like the Schaub deal, when the Texans made the deal to get him from Atlanta.
Find out who will be lining up for the 2018 Super Bowl between New England and Philadelphi...

Who'll win MVP honors when the Eagles and Patriots clash? History favors a QB

The quarterback expects to be completely healthy for Super Bowl LII
The three-time Grammy winner will sing before Super Bowl LII on Feb. 4

There's no bigger stage in the world than the 50-yard line on Super Bowl Sunday

Who'd have thought paying tribute to the New York teams' biggest rivals would backfire?