Steelers celebrating 40th anniversary of first Super Bowl win with patch
The Steelers will wear a patch in Week 13 this season to celebrate the 40th anniversary of the team's first Super Bowl win in 1974.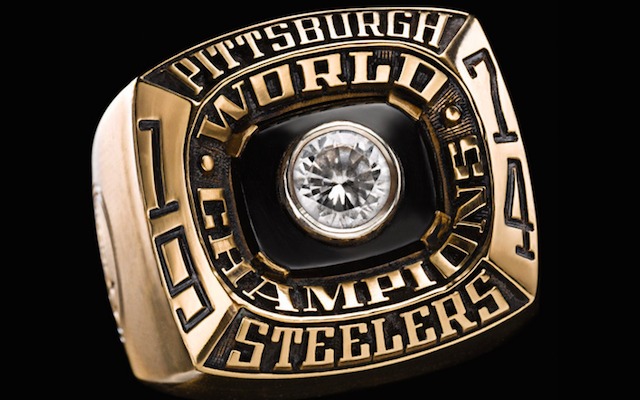 When you watch the Pittsburgh Steelers play in Week 13 this season, you might notice something a little different about their uniform: The team will be wearing patches.
The Steelers announced on Monday that they'll be wearing a special patch against the Saints on Nov. 30 to celebrate the 40th anniversary of the team's first Super Bowl win. 
That win came against Minnesota in Super Bowl IX after the 1974 season. The Steelers beat the Vikings 16-6 and Franco Harris won the MVP award. The win over Minnesota started a dynasty in Pittsburgh. Including Super Bowl IX, the Steelers would win four Lombardi trophies over six seasons. 
Overall, the Steelers have won an NFL-record six Super Bowls. 
Steelers PR man Burt Lauten tweeted out a picture of what the patch will look like. The Steelers will be wearing the commemorative patch in Week 13 only. 
The @steelers will wear this jersey patch vs Saints (Wk 13) this year to celebrate team's first championship (SB IX) pic.twitter.com/0nV3KFn982

— Burt Lauten (@SteelersPRBurt) June 9, 2014
Cardinals' running back says he's feeling more energized

The Vikings' receiver is wearing his heart on his foot

The Ravens need help on the offensive line after dealing with injuries and a surprise reti...
The new Dolphins quarterback offered high praise for his receiver after his first preseason...

LeSean McCoy was probably a pretty popular person in the Bills locker room on Thursday

Kaepernick is unsigned, but he is continuing to make waves off the field