Steelers hire former LB Joey Porter as defensive assistant coach
Joey Porter spent 13 years as an NFL player. Now, he'll be an assistant coach.
• 1 min read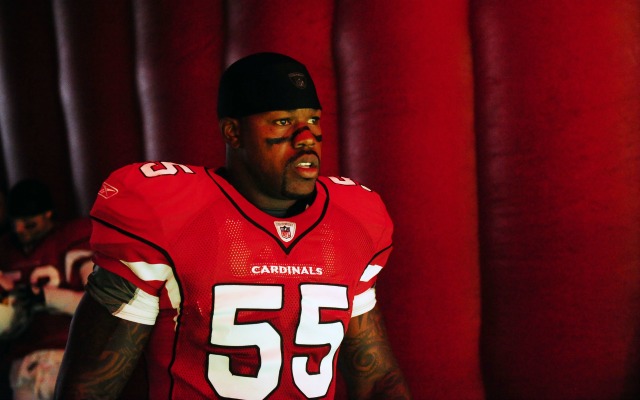 After a 13-year career in which he recorded 98 sacks and made four Pro Bowl teams, former linebacker Joey Porter is returning home to the most-productive spot of his career.
The Steelers on Tuesday announced they had hired Porter, who played in Pittsburgh from 1999-2006, as a defensive assistant coach.
"We are excited about having Joey back with the Steelers family," said coach Mike Tomlin. "Joey spent a number of years with Pittsburgh as a player, and now he's back to assist the coaching staff. We look forward to his efforts and contributions."
After his eight years in Pittsburgh, Porter spent three seasons with the Dolphins and two with the Cardinals. His 60 sacks with the Steelers is the fifth-best total in team history.
Porter spent 2013 as an undergraduate assistant at Colorado State as he finished up work on a sociology degree.
"I'm passionate about everything I do in life," Porter said in October, "and me having an opportunity to coach and work with these kids, I'm going to use the same passion I did when I played with these kids, because there's nothing like having an opportunity to talk to some kids to get them to do something you're trying to coach them to do, and they do it."
Follow Josh Katzowitz on Google+
The Giants got a scare in the second quarter against the Browns

Welcome to the NFL's version of a dress rehearsal

The Browns protested the anthem on national television
Beckham passed tests for a concussion but the Giants will do more tests on his ankle

The president has something in common with Vladimir Putin

The Seahawks are trying to beef up their offensive line with George Fant out