Steelers veterans deem ping-pong tables off-limits for youngsters
Pittsburgh's veteran players have determined that if you have less than four years in the league, you can't play pool.
• 1 min read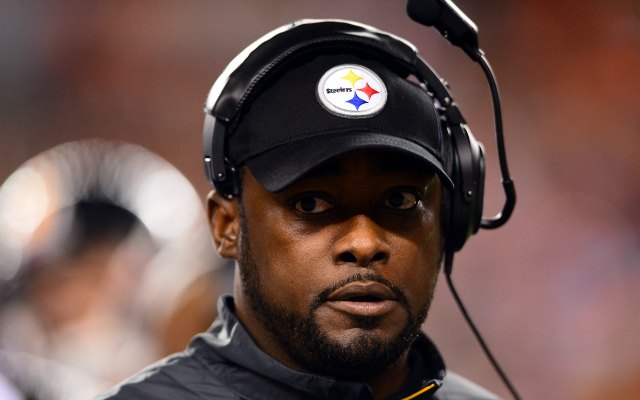 The Steelers are 0-2 and have a myriad of problems with their offensive line and with a running game that isn't taking any pressure off quarterback Ben Roethlisberger.
Luckily the team had a veterans-only meeting this week, and what has emerged from that get-together should make all the difference as Pittsburgh moves forward.
If you've got less than four years of experience in the league, you can't play ping-pong or pool in the Steelers locker room during business hours any more.
Yes, that's reportedly a real thing, according to KDKA's Jory Rand. Rand noticed signs around the Steelers locker room Thursday, announcing the change. But he couldn't get many Pittsburgh veterans to talk about it.
I asked Ryan Clark if the signs were new. "Did you see them there yesterday?" He would only add it was their meeting not a public meeting.

— Jory Rand (@JoryRand) September 19, 2013
Isaac Redman, who is in his 4th season, thus barely qualifying him to play, was happy to tell me he enjoyed a game of pool this morning.

— Jory Rand (@JoryRand) September 19, 2013
Later, Rand reports, those signs were taken down. But you can't just erase something like that from your mind.
Said Redman: "Young guys can't play pool, ping pong or shuffleboard. Sucks to be a young guy, I guess. … "We need to win a football game here before guys are coming in worrying about who's first on the pool table. So that eliminates that."
And clearly, this will save the season that so far is spiraling out of control.
Follow Josh Katzowitz on Google+
Donald Trump would like to see NFL owners cut any players who kneel for the national anthe...

One of the biggest penalties in Thursday's game was a controversial flag that went against...

If Ezekiel Elliott gets suspended, it likely won't come until Week 5 at the earliest
The NFL is apparently concerned that the Chargers might not be viable in Los Angeles

Everything you need to know for Week 3 of the 2017 NFL season is here

You can find every official injury designation for each NFL team shortly after its Friday report...