Steven Jackson teaches Josh Wilson about physics
Steven Jackson destroys Josh Wilson en route to scoring for the Falcons.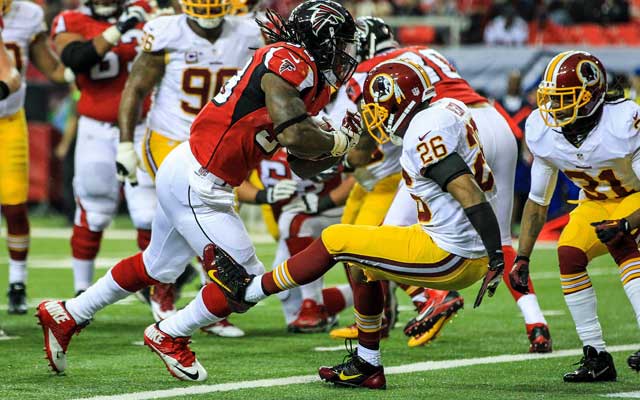 Steven Jackson is 6-2, 240 pounds. Josh Wilson is 5-9, 188 pounds.
When the Falcons running back runs into the Redskins defensive back, take a guess what happens?
Or just watch the below GIF.

Old-man running back strength is real, people.
Falcons-Redskins stats and tweets can be found here.
It was a major story this offseason -- and that will be the case next offseason too

Bills: Keeping Cardale Jones would be disservice to the young quarterback

The Patriots coach jokes that reporters in press room are a 'pretty talented group of eval...
The Browns need a quarterback and Kizer is doing his part to win the job in training camp

A day after John Harbaugh wouldn't rule out signing Kaepernick, the team went with someone...

Gruden, who won a Super Bowl following the 2002 season, last coached in 2008