Super Bowl 49: Not one starter was a 5-star recruit out of high school
We knew these two teams were among the best at finding hidden gems, but we had no clue they were this good.
The front office and coaching staff of the Patriots and Seahawks are among the best in the league at finding hidden gems, but we had no clue they were this good.
The starting lineup for Super Bowl 49 will not feature any five-star recruits. We're not sure if this is the first time a Super Bowl will feature no five-star prospects, but it's pretty damn impressive. In fact, when you look at the rosters, both teams lack former high school superstars and players that played in college powerhouses.
Motivation for the youngins: Not one #SB49 starter was a 5-star recruit coming out of high school. (via @SBNation) pic.twitter.com/qYyzou44hv

— EA SPORTS Madden NFL (@EAMaddenNFL) January 23, 2015
As far as four-star recruits go, here's the breakdown: Marshawn Lynch, James Carpenter, Bruce Irvin and Byron Maxwell for Seattle; LeGarrette Blount, Rob Gronkowski and Dont'a Hightower for New England. That's it. The rest were three stars and lower. The Seahawks' starting lineup had an average rating of 2.4, while Patriots' had 2.3, according to 247Sports.
But when you think about it, it isn't as surprising as it seems. Five-stars make up less than one percent of all FBS/FCS recruits, per SB Nation. Also, the star system wasn't available at the time Tom Brady graduated out of Junipero High School in San Mateo, Calif. in 1995. Brady was good enough for Lloyd Carr at Michigan, but we'll never know if he would've been give five stars.
As far as Seattle's quarterback goes, Russell Wilson was only a two-star prospect, per Scouts and Rivals (although that tweet from SB Nation and EA Sports show him as a three-start recruit coming out of high school). His frame likely had something to do with that. Wilson, who was also a two-sport athlete at Collegiate School in Richmond, Va., received scholarships from Duke before committing to North Carolina State in 2006, then transferring to Wisconsin in 2011.
Lesson here? You don't necessarily need to be a five-star recruit out of a big program to make your presence felt in the NFL. Chances are, there is still have plenty of time for growth as an athlete to become a starter in the league.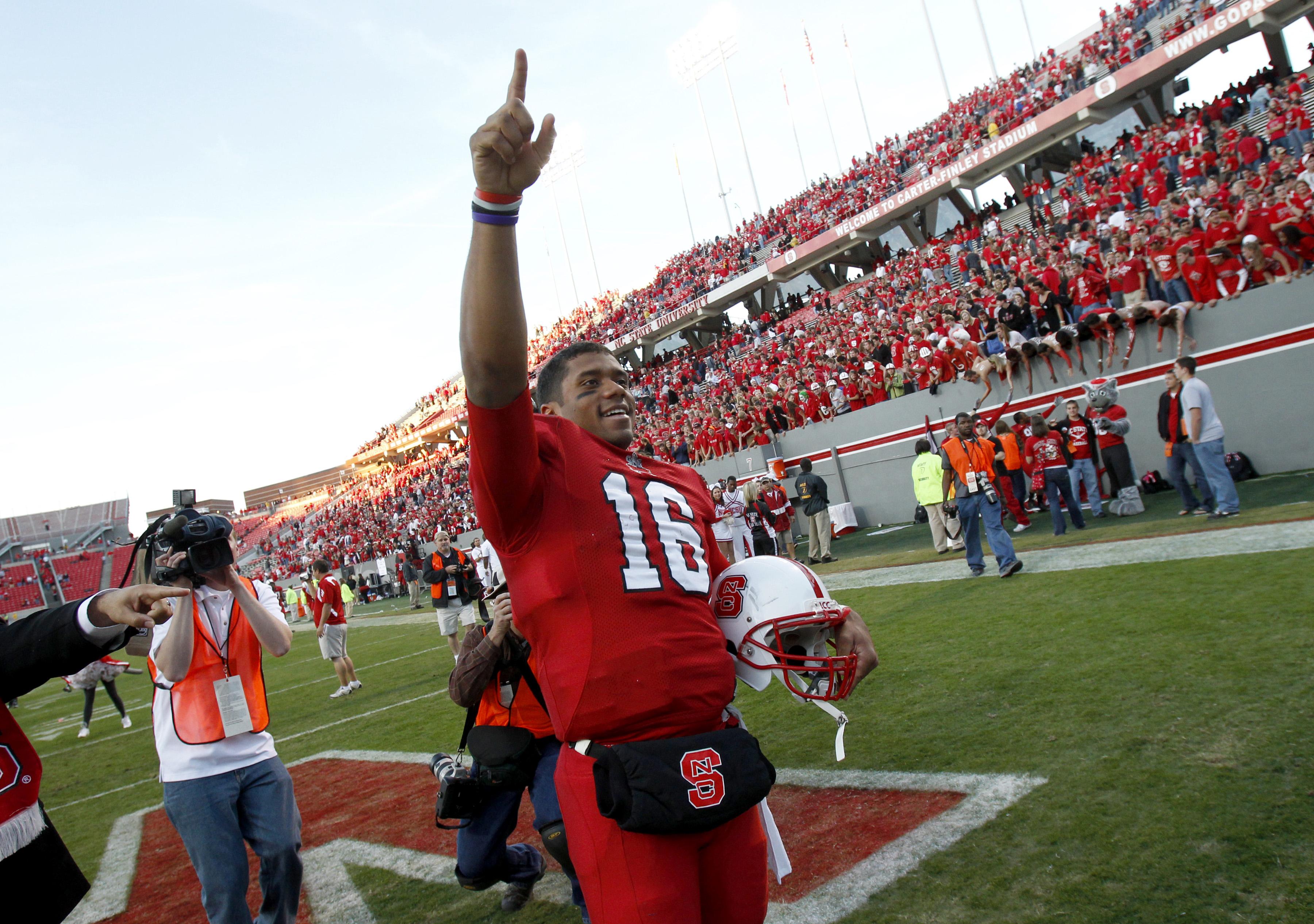 It had been rumored that the Jaguars might cut ties with Bortles, but instead he'll stay in...

Dez has struggled with injuries over the last few seasons

Cohen started last season red-hot before falling off dramatically but he has a ton of tale...
Beckham got injured during the 2017 preseason and then fractured his ankle after just four...

The Eagles were one of the most aggressive teams in the NFL in 2017, and it helped them win...

The ex-Dolphins offensive lineman was detained over a threatening social media post