Super Bowl 49: Ranking starters shows Patriots, Seahawks strong on D
In ranking Super Bowl XLIV starters, the top of the list reveals defensive strength, though Tom Brady and Russell Wilson are among the top 10.
Who is the best player in Super Bowl XLIX?
Surprisingly, it isn't a quarterback.
In ranking the Super Bowl starters from 1-46 -- I included the nickel corners as extra starters -- the guy who earned the top spot was New England Patriots tight end Rob Gronkowski. Some will say he's the most valuable part of the New England offense, but that is actually Tom Brady.
Gronk, though, is the best football player at any position in the game, and edges out Seattle Seahawks safety Earl Thomas for the top spot. I put Thomas second because I think he is every bit as important to Seattle's defense as Gronkowski is to New England's offense.
The compiled rankings add up to show pretty much what we expect about the two teams. Among the findings:
• The Seahawks, with that top-ranked defense, have four defenders in the top 10 -- four in the top 6, actually -- and have nine in the top 25. That shows why they are such a strong, consistent unit.
• The Patriots have two defenders in the top 10, seven in the top 25. Not quite Seattle power, but it shows the talent on that side of the football for both teams.
• Each team has two offensive players in the top 10. Patriots quarterback Tom Brady joins Gronkowski in the top three, with Brady ranked third. Seattle quarterback Russell Wilson comes in at No. 10.
• Both teams have their offensive lines and receivers groups ranked low. Seattle has two linemen ranked in the top 20, but three more ranked from 39 down. New England has three interior linemen ranked from 30 down.
• The highest-ranked receiver is New England's Julian Edelman at No. 25. Seattle's Doug Baldwin is right behind him at No. 26. This isn't a game featuring scary deep threats.
So if the data is right, we can expect to see a defensive battle. Then again, Brady, Wilson and Marshawn Lynch might have a thing or two to say about that.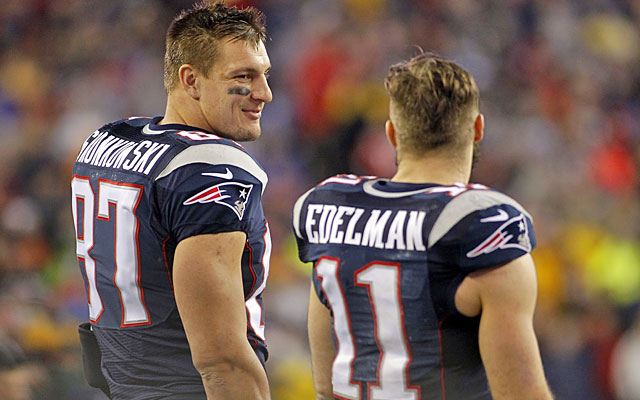 1. Patriots TE Rob Gronkowski: He is clearly the best at his position in the league, and it isn't close right now. He has a chance to be the best of all-time.
2. Seahawks S Earl Thomas: He's the key to their defense. His range is what makes it all work. Single-high safeties who can run are so valuable.
3. Patriots QB Tom Brady: So much for him being done. He has rebounded to prove a lot of doubters wrong. How many more good years does he have?
4. Patriots CB Darrelle Revis: He excels in press-man coverage, which I think you will see a lot in the Super Bowl. He has been a great addition. He's a pro's pro.
5. Seahawks CB Richard Sherman: He fits what they do perfectly. He can play man and is outstanding in zone coverage.
6. Seahawks LB Bobby Wagner: His speed is vital to their defensive success. He can run and chase, and he has improved a lot vs. the run. I thought he was as good as any inside/middle linebacker in the league this season. When he missed time, they struggled.
7. Seahawks RB Marshawn Lynch: He is a force when he gets going. Tackling him isn't fun. It will be interesting to see if the Patriots can limit his big runs. He is a violent runner.
8. Seahawks DE Michael Bennett: He keys their front, plays with a relentless style and can play inside and outside. He isn't a pure pass rusher, but he's a handful on every down.
9. Patriots LB Jamie Collins: His range and his ability to do so many things are so valuable to what the Patriots do. He is a rising star. Opposing players are raving about him.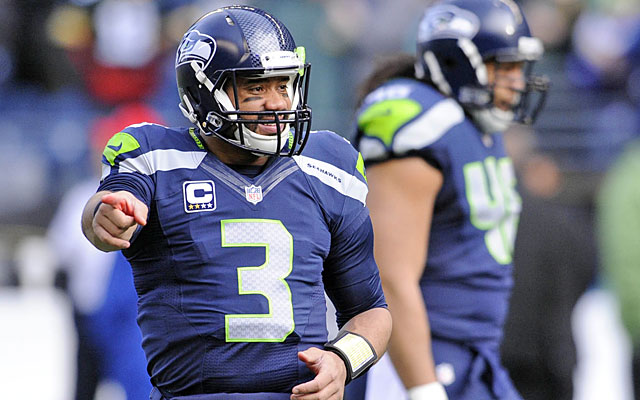 10. Seahawks QB Russell Wilson: His value is clear to all who watch the Seahawks. He's getting better by the year, and he is so dangerous outside the pocket and running the ball.
11. Patriots S Devin McCourty: Like Thomas for the Seahawks, his range is a big part of the New England defense. He is a free agent who is about to get paid a huge deal -- if he isn't tagged.
12. Patriots RT Sebastian Vollmer: He is good in pass protection and as a run blocker. His battles with Bennett will be fun, two physical players going at it.
13. Seahawks S Kam Chancellor: He is the big thumper, a linebacker-like safety who has improved in coverage. His ability down in the box is crucial to their run defense.
14. Patriots LB Dont'a Hightower: When Jerod Mayo went down, he took over running the defense and it hasn't missed a beat. He is a tough, physical player.
15. Seahawks C Max Unger: When he missed time, it showed up in a big way. He is the glue in the middle of their line, which isn't a good one by the way.
16. Seahawks LB K.J. Wright: Another fast linebacker who can cover and play the run. The Seahawks wisely signed him to a contract extension.
17. Seahawks DE Cliff Avril: Playing opposite Bennett, he gives them a nice pair of pass rushers. He sometimes lines up next to Bennett when they go to their third-down packages.
18. Patriots DE Chandler Jones: Injuries slowed him this season, but he remains their best edge rusher. He has to win off the corner to contain Wilson.
19. Seahawks T Russell Okung: He battled injuries this season, and hasn't played as well, but he's still a good player. He will be key to protecting Wilson.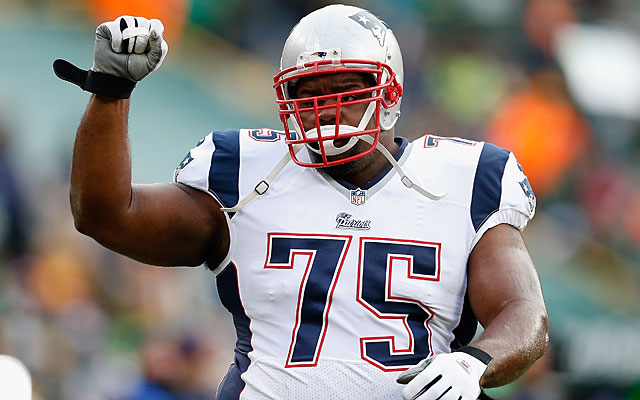 20. Patriots DT Vince Wilfork: Isn't the player he used to be, but still gets it done in spurts and is key to their run defense.
21. Seahawks CB Byron Maxwell: Some might think this too high, but I really like the way he plays. He had some issues covering Packers WR Jordy Nelson last week, but he's a good cover player.
22. Patriots T Nate Solder: Has had an impressive postseason after a slow start. He is a good pass protector.
23. Seahawks LB Bruce Irvin: Can provide the speed off the edge to complement Bennett and Avril. He has also improved as a cover player.
24. Patriots OLB Rob Ninkovich: A blue-collar player who can get after the quarterback and still hold the point against the run.
25. Patriots WR Julian Edelman: Emerged as Brady's go-to receiver for much of the season. The former quarterback is crafty.
26. Seahawks WR Doug Baldwin: Gets dinged by a lot of people, but the offense doesn't help him any. On another team, he would catch a lot more passes.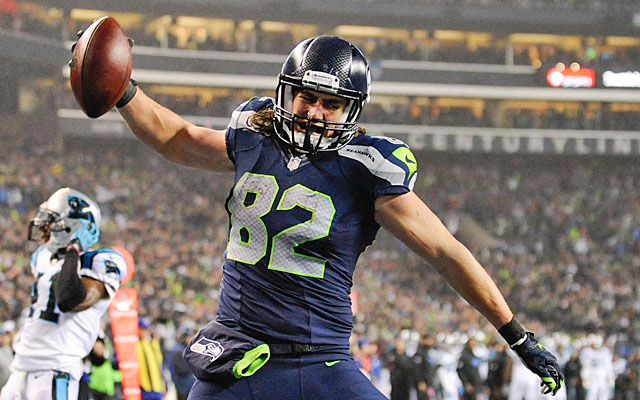 27. Seahawks TE Luke Willson: Has really earned the trust of Russell Wilson in this offense. He's a dangerous pass receiver off of play action.
28. Patriots RBs LaGarrette Blount, Shane Vereen: Blount is a sledgehammer and Vereen can do many different things, including creating matchup problems in the passing game. You never know from week to week who will get the majority of the work, which is why they are listed together.
29. Patriots CB Brandon Browner: He is a big, long corner who can match up in man coverage with a lot of receivers. He gives them scheme flexibility because he can also cover tight ends.
30. Patriots CB Kyle Arrington: A feisty slot corner who did a great job on T.Y. Hilton in the AFC Championship Game. He has also been a starter at times.
31. Patriots G/C Ryan Wendell: Was solid at guard, but after move to center because of injury he's even more important. Smart and savvy.
32. Seahawks DT Kevin Williams: Isn't close to what he was with the Vikings, but he has helped this defense that was hit by injuries inside.
33. Patriots WR Brandon LaFell: The speed threat outside in the passing game and has been a nice addition this season.
34. Patriots C Bryan Stork: Missed the AFC Championship Game because of a knee injury, but he is expected back for the Super Bowl. He had a solid rookie season.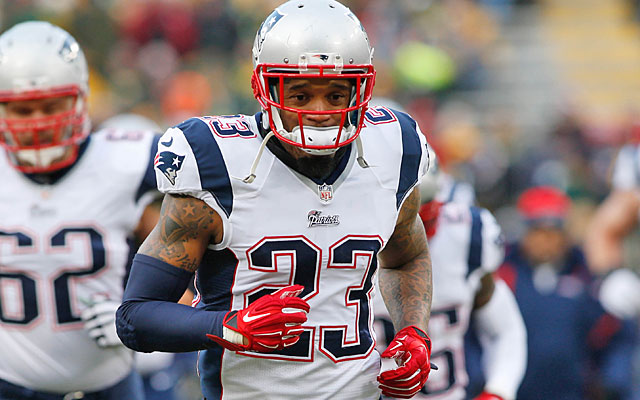 35. Patriots S Patrick Chung: Improved as a cover player, which was a must, but he remains the weak link of the secondary.
36. Patriots DT Sealver Siliga: Since coming back from injury, he has been a good run player inside. He isn't a great pass rusher, and comes out in sub packages.
37. Seahawks nickel back Jeremy Lane: When he was out because of injuries, the defense suffered. Like the starters, he plays with a swagger.
38. Seahawks DT Tony McDaniel: Probably considered the weak link on their defense and with injuries he is asked to do even more. He is a taller defensive tackle at 6-feet-7, and that works against him some.
39. Seahawks G James Carpenter: At times, like early this season, he looked like he would be a good one. But there is too much inconsistency.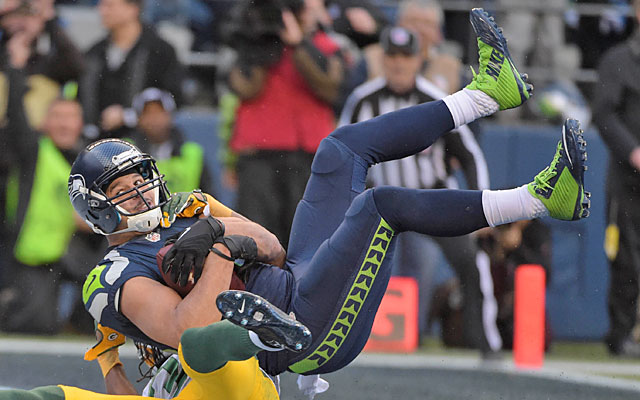 40. Seahwaks WR Jermaine Kearse: Had the winning catch to get them the Super Bowl, but he also has his share of drops -- too inconsistent.
41. Patriots LB Akeem Ayers: Played more than 300 snaps after coming over from Tennessee and did a solid job on the edge. He had four sacks and a lot of pressures.
42. Seahawks G J.R. Sweezy: Played much better in 2013, and seemed to regress some this season.
43. Patriots WR Danny Amendola: He isn't Wes Welker, the man he replaced, but he's a solid possession receiver.
44. Patriots G Dan Connolly: Not a power guard, but he gets by with his technique and ability to play the angles.
45. Seahawks T Justin Britt: Struggled a lot as a rookie starter. In a year or so, he will be a good one.
46. Seahawks WR Ricardo Lockette: They aren't great at the receiver spots, and he's their No. 3. That's why he's last.
>> Who's going to win? Expert Picks
Pick Six Newsletter
Get the day's big stories + fun stuff you love like mock drafts, picks and power rankings.
Please check the opt-in box to acknowledge that you would like to subscribe.
Thanks for signing up!
Keep an eye on your inbox for the latest sports news.
Sorry!
There was an error processing your subscription.
Here are the Week 10 grades for every team that played on Sunday

A trip into unemployment for Hue Jackson didn't last long

Peterman's Bills tenure included four starts, three TDs and 12 interceptions
The Los Angeles Rams could clinch the NFC West next week if things break right

This is probably a game that every Rams fan is going to want to attend

Sean Payton got into it with a fire alarm on Sunday