Teams eyeing defense in 2014 NFL Draft may be forced to reach
As many as 10 teams could go all defense in the draft's first three rounds, which could lead to reaches at DT, LB and safety. We also rank the top six DTs.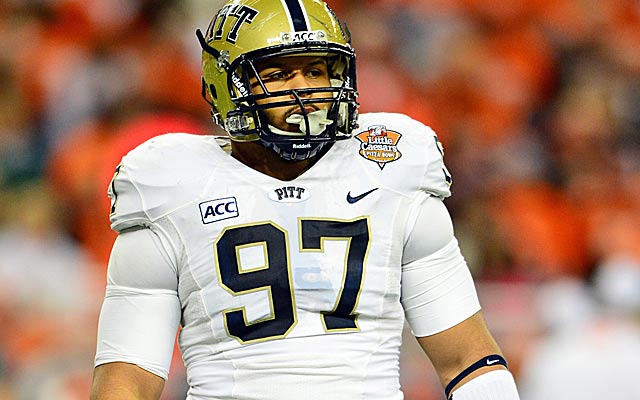 More NFL offseason: Mock Drafts | Prospect Rankings | Top free agents
Free agency is basically over and now it's time to figure out what the needs are for each team and whether the NFL Draft talent pool is adequate to satisfy those needs without a team reaching for a player.
Ten teams that could go defense
At this point it appears close to 10 teams are looking to have a defensive draft in the first three rounds.
The Chicago Bears , Cincinnati Bengals , Dallas Cowboys , Denver Broncos , Detroit Lions , Indianapolis Colts , New York Giants , Philadelphia Eagles , Pittsburgh Steelers and San Diego Chargers might all consider three defensive players in the first three rounds if the draft falls the right way. The men running the draft for these teams are too smart to draft exclusively for need, and I don't suspect we will see any of them take a defensive player with a fourth- or fifth-round grade in the first three rounds.
But I do expect a few teams to be disappointed when the well runs dry before they satisfy their defensive needs. By my count there are close to 13 players that fit in the DE/OLB category depending on the scheme being played, and that should be enough to have every GM say they got the guy they wanted somewhere in the first three rounds.
I'm not so sure the same could be said for the defensive tackles, which I break down later in this article. As for middle linebackers and inside linebackers for 3-4 teams, it appears to me that the need far outreaches the supply and that could cause a few teams to reach for C.J. Mosley , Ryan Shazier, Christian Jones, Chris Borland and Preston Brown, among others.
In the secondary there should be enough corners to repopulate most rosters but the safeties may fall short. By my preliminary count 11-12 teams need a safety fairly early in the draft to come in and play early, but I don't see enough safeties with grades in that area. I ran these observations by one GM. Without giving away his draft intentions he thought with all the teams looking to infuse a lot of defensive talent this year it might cause some reaching, or as he said, "rushing" to grab talent.
Teams who could take long view
Most fans I speak with see the NFL Draft from a need perspective. They look at their roster, see a large hole at a position and want the draft to fix it. General managers are aware of those problems, but they also have to look ahead and bring in future talent.
GMs have to think to the future because of contract issues on the horizon, age and injury problems, and possibly personality conflicts that are heading in the wrong direction. Here are a few teams that may look at this draft with a bigger eye on the future than on the present.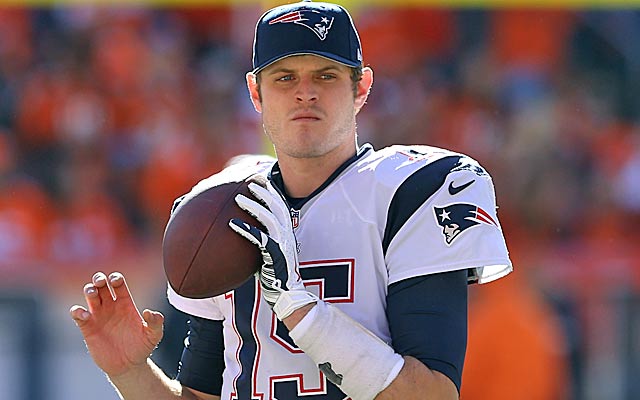 The Carolina Panthers could be looking at defensive ends because of the cost of keeping Charles Johnson and Greg Hardy down the road. The Bengals may be looking at wide receiver because a number of their current wideouts' contracts expire at the same time. The Lions could look at center because they brought their center back on a one-year deal and he can't play forever. San Francisco could possibly eye defensive ends and outside linebackers because the starting defensive ends are both past 30 and one starting OLB -- Aldon Smith -- can't seem to stay out of trouble. The New England Patriots may be considering a quarterback because Ryan Mallett is in the last year of his rookie deal and Tom Brady is the oldest man on the team. The St. Louis Rams could be looking QB, too, because their starter needs to come through soon or the contract and the production don't match up.
Film room: Defensive tackles
With all the teams in search of interior defensive linemen I went back into the film room and studied the defensive tackles in the draft. By my count at least eight teams will consider a defensive tackle in the first three rounds and I'm not so sure there are eight solid candidates for those teams. That means teams will take interior defensive linemen a little earlier than expected. Here's what this film study uncovered to me and my top six prospects.
1. Aaron Donald, DT, Pittsburgh: Donald is the best one gap penetrator in the draft, which he demonstrated at the Senior Bowl. After watching him in the Notre Dame game I haven't changed my opinion. He is a 3 technique with the ability to shoot a gap or even hop over two gaps and get in the backfield. Occasionally he gets a little too upright in his swim and rip techniques, but he runs like a linebacker, stays on his feet, and can hold the point of attack against a double team. He is quick enough to play left defensive end when needed.
2. Timmy Jernigan, DT, Florida State: Earlier this year I had concerns about his stamina and the ability to play well for an entire game. Some of those concerns are gone after watching him against Clemson and Nevada. Jernigan plays with leverage, has a burst off the block, and is quick enough to line up over the center and hop over a down block by the guard and play the 'B' gap. He has upper body strength to torque and throw a blocker. His short legs give him natural leverage to penetrate.
3. Will Sutton, DT, Arizona State: Sutton is lighter now as he was in 2012 when he had 12 sacks from the inside. He has first-step quicks and the bulk to hold up against any co-op blocks. Watching the Notre Dame and Texas Tech games you can see the leverage, push and power he can generate. I like him more than the next three candidates.
4. Ra'Shede Hageman, DT, Minnesota: Hageman went to the Senior Bowl to prove he could play with a high motor all game long and was fairly successful demonstrating that, but questions were still there about him. I watched him against Nebraska and he was a rotational player who was not on the field the whole time like so many of the other candidates. When he took his turns he was effective and had two sacks when Nebraska's center and guards were simply overpowered. He has a surprisingly good stance and get off for a 6-foot-6 guy and may be considered a 5 technique end for some 3-4 teams. In spurts he's pretty good, but in order to go high in this draft a coach is going to have to be convinced he can do it all the time.
5. Ego Ferguson, DT, LSU: Ferguson plays in tandem with the next candidate, Anthony Johnson. Ferguson can line up anywhere across the front but is at his best as a 1 technique. He is stout and can hold up at the point of attack as demonstrated in the Ole Miss game. He can push the pocket but he struggles to work an edge on a blocker and get to the QB. At times it looks like he fatigues and, like Johnson, had to come out in a long drive that ended in an Ole Miss touchdown. Ferguson is a run-down player who will need to be in a rotation.
6. Anthony Johnson, DT LSU: Johnson is a heavy 3 technique and flashes some decent run ability. He tends to be on the ground too much when he tires. Johnson is strong and demonstrated a spin move as well as some stunt skills. In a rotation he could be an effective inside player.
Jeremy Lane also stood near Bennett along with pass rushers Cliff Avril and Frank Clark

Bennett also dedicated it to 'all of the other athletes using their platform to promote ch...

The Patriots quarterback shows commitment from Day One
Cardinals' running back says he's feeling more energized

The Vikings' receiver is wearing his heart on his foot

The Ravens need help on the offensive line after dealing with injuries and a surprise reti...