Ted Wells' final report on Incognito and Dolphins expected in 1-2 weeks
NFL-appointed independent investigator Ted Wells is expected to released his final report on Jonathan Martin's bullying allegations in the next 1-2 weeks.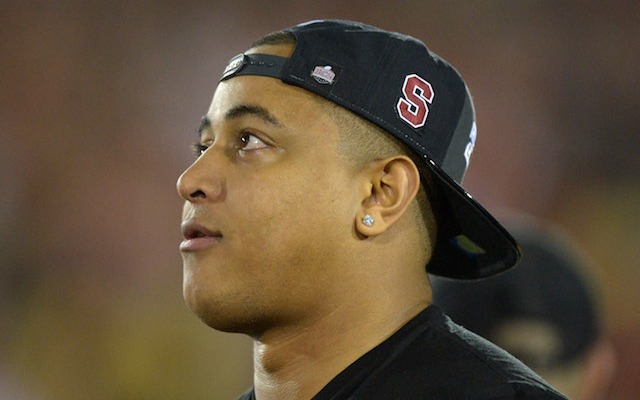 Richie Incognito isn't suspended by the Dolphins anymore, but the situation in Miami isn't over just yet. That's because NFL-appointed investigator Ted Wells has yet to file his final report with the NFL regarding his investigation into the bullying allegations made by Jonathan Martin.
According to Wells' law firm -- Paul, Weiss, Rifkind, Wharton & Garrison LLP -- the final report should be sent to the NFL within the next two weeks. 
"The news media information that Ted Wells' report would be issued to the NFL and public on Thursday of this week was incorrect," the firm said in a statement released on Wednesday. "Mr. Wells informed the NFL before the Super Bowl that he expected his report to be completed and issued either late next week or early the following week. Mr. Wells continues to be in full control of the timing of the report."
The NFL Network reported on Super Bowl Sunday that Wells' findings would be released on Feb. 5. Wells' report won't be ready by then though, which is probably why his firm felt compelled to release a statement. 
It's always possible that Wells was ready to release the report on Feb. 5, but then had to change his timeline after over 1,000 text messages between Martin and Incognito became public. The texts were obtained and published by TheBigLead.com on Monday. 
Wells' investigation began on Nov. 6 when he was appointed by NFL Commissioner Roger Goodell to look into Martin's bullying allegations against Incognito and the overall workplace environment of the Dolphins. Since then, Wells has interviewed both Incognito and Martin twice. Many other members of the Dolphins organization have also been interviewed by Wells. 
Incognito was suspended when Wells began the investigation, but he won't be when the final report is released. The Dolphins lifted Incognito's suspension on Tuesday, over three months after the suspension originally began on Nov. 3. 
Savage left the game before returning after just one series

Quinton Jefferson explains why things got ugly in Jacksonville

The Eagles lose their franchise quarterback with the playoffs just weeks away
The Packers cornerback held Gordon to one catch on Sunday

Colin Kaepernick, Josh Johnson and Matt McGloin are among the bigger names available

The Rams and Titans look good nearly two full seasons after the Jared Goff trade. But who 'won'...