Ted Wells report: Dolphins OL coach Jim Turner participated in taunting
Maybe Joe Philbin didn't know what was going on in the Dolphins locker room. But it appears offensive line coach Jim Turner did know.
• 1 min read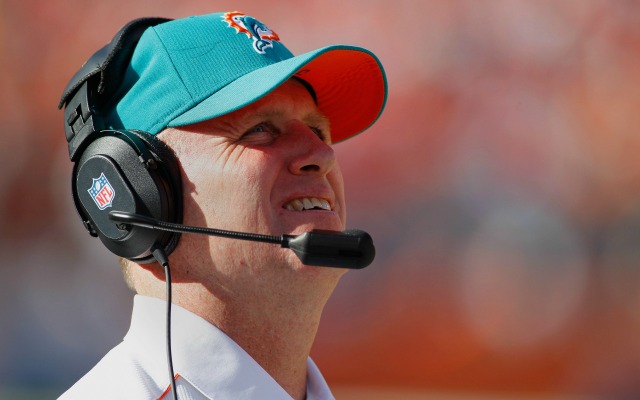 Wells report: Harassment details | Martin considered suicide | Coach involved | Racist messages | Incognito lawyer response | NFL, NFLPA, Dolphins to 'review'
While it's fair to criticize if and what Dolphins coach Joe Philbin knew about the harassment tackle Jonathan Martin was receiving at the hands of Richie Incognito and other offensive linemen, the Ted Wells investigation reports that at least one of his coaches knew all about it.
In fact, the reports, made public Friday, also concluded that offensive line coach Jim Turner was an active participant.
From the report:
Turner was aware of the running "joke" that Player A was gay, and on at least one occasion, he participated in the taunting. Around Christmas 2012, Coach Turner gave the offensive linemen gift bags that included a variety of stocking stuffers. The gifts included inflatable female dolls for all of the offensive linemen except Player A, who received a male "blow-up" doll. [Jonathan] Martin and another player reported that they were surprised Coach Turner did this; Martin further said that he was offended that Turner had endorsed the humiliating treatment of Player A by participating in it. Incognito and others agreed that this incident with Coach Turner occurred. When interviewed, Turner was asked if he gave Player A a male blow-up doll. He replied, "I can't remember."
The report makes clear that the investigators did not believe Turner when he said he couldn't recall the incident.  
Follow Josh Katzowitz on Google+
Here's an up-to-date look at the 2018 Pro Bowl roster

New England is 3-0 wearing white in Super Bowls under Bill Belichick

Bettors are favoring the Eagles to keep Super Bowl LII close, but the Patriots remain clear...
No one wants to give the Eagles any respect

The three-time Grammy winner will sing before Super Bowl LII on Feb. 4

Here's a look at the NFL's entire postseason schedule for 2018