The Johnny Manziel party tour went international this week when the former Browns quarterback headed to Mexico for a vacation in Cabo San Lucas.
If you're in Cabo, Manziel should be easy to spot. He's the one wearing a Browns jersey.
On the other hand, if you don't see Manziel, that's probably because he's holed up in the Mexican mansion that he's staying in with several friends.
This isn't just any mansion either, according to the Daily Mail. It's a $7.5 million palace.
The good news for Manziel and his friends is that it doesn't cost $7.5 million a night to rent, although it's close. Luxury Retreats, the company in charge of the house, will let you rent the place out for a cost that runs between $2,400 to $7,200 per night, depending on the time of year.
So what will that kind of money get you?
Great question.
First, as Manziel showed us on Tuesday, you'll get this view.
The rental also includes a nice bar area that will probably get some good use this week, but not for long. Manziel said he's going to go sober on Friday (all images via LuxuryRetreats.com).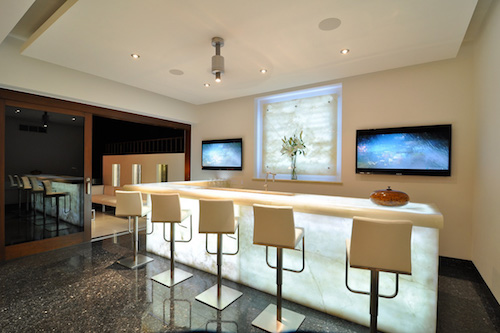 There's a gym, which might not get any use this week.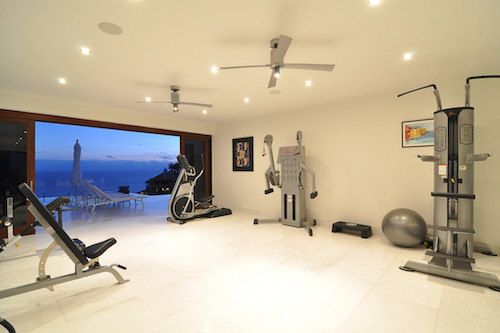 There's also a master bedroom with an ocean view.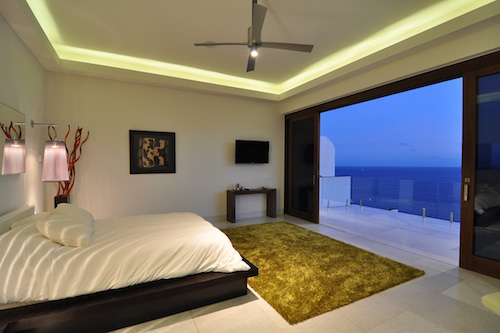 And let's not forget about the giant bathroom.
The bridge is also nice.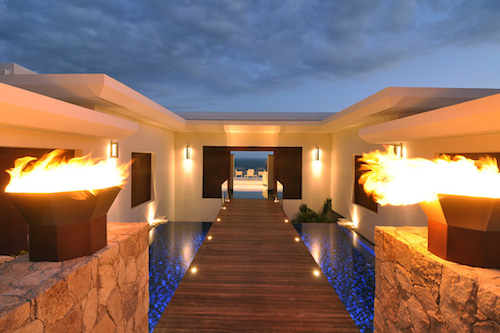 And of course, there's a theater, which means that could be the TV that Manziel was watching when news broke of his suspension on Thursday.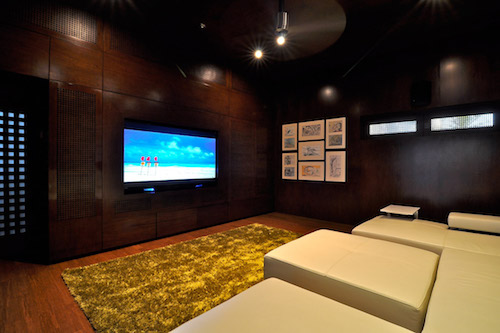 Due to the suspension, there's a chance the Browns might be able to recoup $2 million in guaranteed money that was owed to Manziel. If the Browns are able to get the money back, Johnny might want to think about staying in a Motel 6 the next time he travels.
Anyway, the owner of this mansion will be hoping that it does better than the last mansion Manziel stayed in. Back in April, Manziel and his friends allegedly caused $32,000 in damage to a rental home in Los Angeles.
(Wink of the CBS Eye to Busted Coverage)