The most overrated and underrated NFL players, team by team
The NFL's most underrated player? A D-lineman without one sack last season. Overrated? A fading RB. Tony Romo also makes our team-by-team list, of course.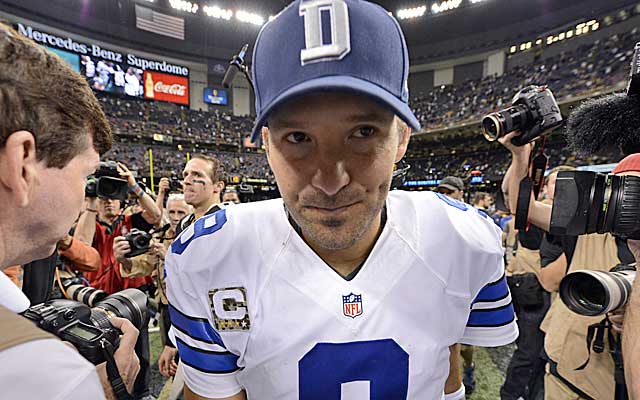 More NFL offseason: AFC over/unders | NFC over/unders | Latest news, notes
Each summer I've put together a list of the most overrated and most underrated players on each of the league's 32 teams.
In doing so, I've also picked the league's overall winner ­­-- or loser, depending on the category -- for each designation.
So who is this year's most underrated player? I wanted to pick Dallas quarterback Tony Romo (I mean it), but decided against it because the player I did pick has never been to the Pro Bowl, and that's a shame.
That player is Seattle defensive tackle Brandon Mebane . He doesn't pile up big numbers, but Mebane is a key to the Seattle defense. His ability to choke off the run allows the Seattle pass rush to be so effective. When it's third­-and-­long, you can do a lot of different things on defense.
Mebane is a 320-­pounder who also occupies blockers inside to help free up the Seattle linebackers in the run game. One of the most overlooked things about the Seattle defense is the speed of the linebackers. Mebane's ability to occupy blockers is a big reason why a linebacker like Bobby Wagner can get to so many tackles.
You look at Mebane's sack numbers from a year ago, and you'd think I am nuts for putting him on this list. He didn't get one. But that's not his game. He is a run stuffer, who makes it tough on first and second downs.
He had some really impressive games doing just that last season, including against Houston and a late game against the Rams in Seattle. As for the most overrated player, it isn't a Seahawks player, although a case could be made for running back Marshawn Lynch and quarterback Russell Wilson . Yes, both (Here come the Seattle fans).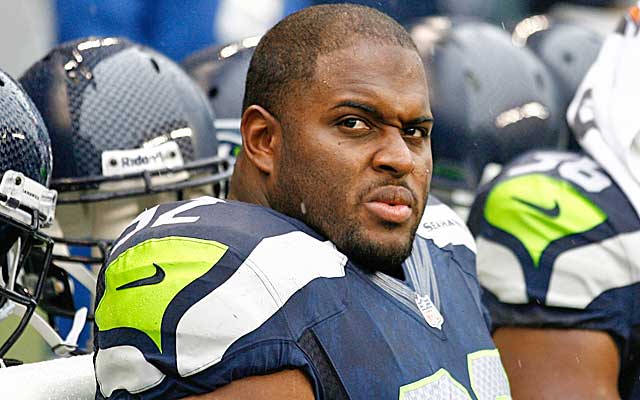 My choice is Baltimore running back Ray Rice . I know the Ravens had line issues last season, but Rice's 3.1 yards per carry is absurd. And his per-­carry average has gone down each of the past two seasons. That's not a good sign.
Rice is still a quality player, but let's not put him among the elite backs anymore. And this has nothing to do with his off­-field issues, which cloud his legacy as well. This is about football. And Rice is coming off a bad season and a bad offseason, which means 2014 is huge for him, and it's why he's the choice as the NFL's most overrated player.
Now here are the most overrated players and most underrated players for all 32 teams.
Arizona Cardinals
Overrated: DE Darnell Dockett -- He's still a decent player, but he's nowhere close to what he used to be, which, at times, was a dominant lineman.
Underrated: RB Andre Ellington ­­-- He is the prototype "air back." He can rip off long runs and hurt a defense in the passing game. He should be special this season for the Cardinals.
Atlanta Falcons
Overrated: S William Moore ­­-- Hard to pick one on this roster, but I went with Moore because his play slipped some last season. He's still a good player, but not as good as his reputation --­­ at least last season.
Underrated: LB Paul Worrilow --­­ He stepped in as a rookie when injuries hit and played really well. He is far more than just an injury replacement. He will be a starter for a long time.
Baltimore Ravens
Overrated: RB Ray Rice ­­ -- Is he really a star runner anymore? I know he can still be an effective player, especially in the passing game, but I want to see more. So do the Ravens.
Underrated: CB Jimmy Smith --­­ He might be on the verge of a special season, one that could get him to the Pro Bowl. Smith has all the tools to be an effective shutdown corner.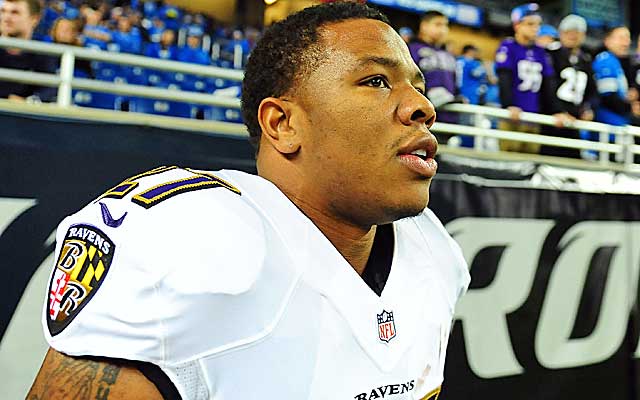 Buffalo Bills
Overrated: RB C.J. Spiller ­­-- This hurts me to put him here because I love his ability, but let's be real about things. He has not lived up to the expectations. Some of it is simply staying on the field.
Underrated: CB Nickell Robey ­­-- He had a heck of a season as the team's nickel corner in 2013 after signing as a non-­drafted free agent last April. Robey is a small corner at 5-­foot-8, but he has the tools to cover inside in their nickel.
Carolina Panthers
Overrated: RB DeAngelo Williams --­­ He makes a lot of money to just do some OK things. Is his career as a starter coming to an end?
Underrated: DT Kawann Short ­­-- Star Lotulelei got all the attention as the rookie starter at defensive tackle, but this rookie did some really good things in 2013.
Chicago Bears
Overrated: CB Charles Tillman ­--­ He certainly wasn't anything close to what he used to be last season. He struggled in coverage, but they didn't have much of a pass rush and the safeties were really bad. Age is starting to show.
Underrated: G Matt Slauson ­­-- He came over as a free agent from the Jets and outplayed Jermon Bushrod , the higher-­priced free agent who played tackle next to him. He is a mauler and a brawler.
Cincinnati Bengals
Overrated: TE Jermaine Gresham --­­ This former first-­round pick looks the part, but it just hasn't happened for him for whatever reason. Is this the year he loses reps to Tyler Eifert ?
Underrated: WR Marvin Jones ­­-- He averaged 14 yards on his 51 catches and had 10 touchdown receptions, one behind A.J. Green 's team-­leading 11.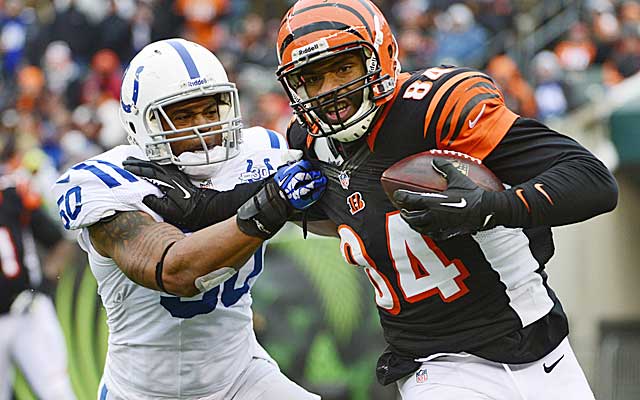 Cleveland Browns
Overrated: OLB Paul Kruger ­­-- They paid him a lot of money to amp up their defense and he didn't provide much in terms of pass rush. They essentially paid a lot of money for an edge setter. Oh, boy.
Underrated: S Tashaun Gipson --­­ He had his breakout season for the Browns in 2013. He has the range you want from the safety spot and showed it off with five interceptions last season.
Dallas Cowboys
Overrated: CB Brandon Carr ­­-- He is a top-­dollar free agent who didn't play like it last season. He needs to step up his game or he could be gone in 2015.
Underrated: QB Tony Romo ­­-- Yes, Romo. Without him, the Cowboys stink. And let's please stop the narrative that he's bad in the fourth quarter. He was really good in that quarter last season.
Denver Broncos
Overrated: WR Wes Welker --­­ He is starting to slow down, and that's not a good thing. He is still productive, but I think he's coming to the end of being a starter on a regular basis. He's also tops in the league in drops the past two seasons.
Underrated: LB Danny Trevathan ­­-- He was one of the best defenders on the Denver defense last season, showing the speed to chase down runners and the ability to play in coverage.
Detroit Lions
Overrated: TE Brandon Pettigrew ­­-- While I didn't agree with their decision to take tight end Eric Ebron in the first round, I get it. This former first-­round pick drops a lot of passes and isn't the threat the team needs in the middle of the field.
Underrated: G Larry Warford ­­-- As a rookie, he was dominant at right guard. He should have been in the Pro Bowl. With a year of seasoning, I bet he gets there this season.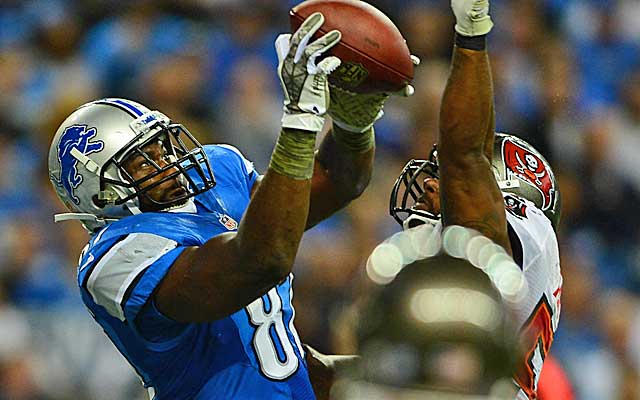 Green Bay Packers
Overrated: OLB­/DE Julius Peppers --­­ I liked the Packers signing him to a deal, but he didn't play that well last season. Maybe a new home will rejuvenate him. He's more name than game based on last season.
Underrated: DE Mike Daniels --­­ He surprised a lot of people with the way he played last season, especially in the second half. He isn't huge for the position, but he makes a lot of plays. He's a good pass rusher from the down spot.
Houston Texans
Overrated: RB Arian Foster ­­-- Yeah, he's done some good things, but he's starting to break down. And how much better is he than a young player who would get the same number of carries?
Underrated: G Brandon Brooks ­­-- On a down year for their line, he had a solid season at right guard to claim that spot as his own.
Indianapolis Colts
Overrated: S LaRon Landry --­­ He just doesn't have the ability to make plays in coverage, He's a box safety who would have been a heck of a player in the run­-heavy eras. Not anymore.
Underrated: DE Cory Redding ­­-- He doesn't rack up a ton of numbers, but he is key to the run defense. Watch him against San Francisco last season and you will see why.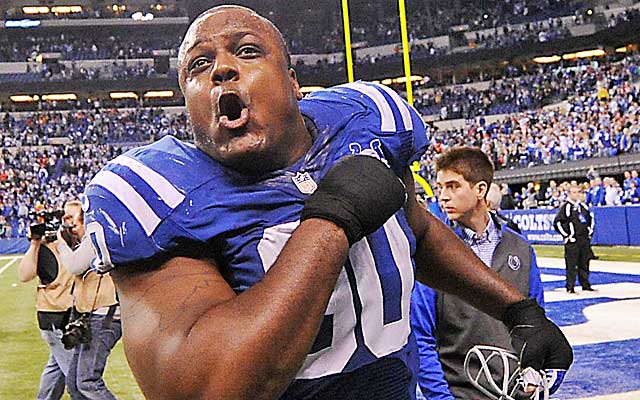 Jacksonville Jaguars
Overrated: G Zane Beadles ­­-- He's a solid player, but was he worth all that money? He was the weak link on the Broncos' line last season. I get he's an upgrade in Jacksonville, but that's a lot of money to pay for that.
Underrated: DT Sen'Derrick Marks --­­ He played way too many plays (946) last season, and he wore down at times. But he was really good when he was fresh. They need to cut down on his snaps this season.
Kansas City Chiefs
Overrated: WR Dwayne Bowe --­­ Is he really a No. 1 receiver? He averaged 11.8 yards on his 57 catches. I guess he's changing his diet and workout routine this offseason to get better. He needs to do it.
Underrated: DE Mike DeVito ­­-- He is a grinder who doesn't do much in terms of pass rush, but he is good against the run. All teams need players like DeVito.
Miami Dolphins
Overrated: ILB Dannell Ellerbe --­­ They paid him a lot of money to sign as a free agent from Baltimore last season and he was a major disappointment. I thought he'd be much better than he was for the Dolphins. He needs a bounce­-back season.
Underrated: DE Jared Odrick ­­-- In a season of turmoil in Miami, he turned in his best season. The former first­-round pick has turned into a quality starter on their line.
Minnesota Vikings
Overrated: WR Greg Jennings ­­-- He signed as a free agent last year and didn't come close to living up the expectations. He's just a guy now, as his 11.8 yards per­ catch average shows.
Underrated: T Phil Loadholt ­­-- He is a right tackle, which means it's almost impossible for him to sniff a Pro Bowl. But he had a heck of a season on the right side for the Vikings in 2013.
New England Patriots
Overrated: G Logan Mankins ­­-- I put him here last summer, and I think he deserves to be back again. He is considered a top guard, and he didn't play like it last season.
Underrated: S Devin McCourty --­­ He has made a nice transition from corner to safety, showing off the range you need on the back end.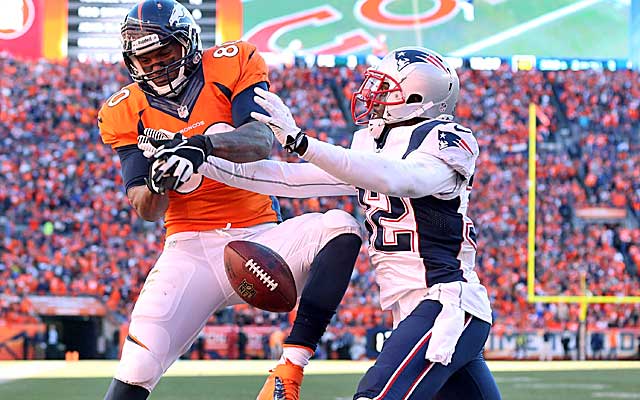 New Orleans Saints
Overrated: LB Curtis Lofton ­­-- He is supposed to be a thumper in the run game, and he wasn't great against the run last season. He's also a liability in coverage.
Underrated: DT Akiem Hicks --­­ He doesn't get much attention on the defense, but he does a lot of the grunt work. He did get five sacks last season. He has a chance to be special.
New York Giants
Overrated: DE Mathias Kiwanuka --­­ He had seven sacks, but he had far too many games where he didn't do enough. He's a former first­-round pick who should be putting up better numbers.
Underrated: CB Prince Amukamara --­­ He was one of the few bright spots during a disappointing season for the Giants. Now he has to show he can do it again.
New York Jets
Overrated: C Nick Mangold ­­-- He didn't have the type of season we expect from Mangold. Is it a one-year thing? Or a trend?
Underrated: DT Damon Harrison --­­ You know about Muhammad Wilkerson and Sheldon Richardson , the two players who play on either side of Harrison. But Harrison is a big load in the middle of the defense and key to their run defense.
Oakland Raiders
Overrated: RB Darren McFadden ­­-- He has all the tools, the big­-play speed being the best of them, but he just can't do enough to keep him out of this spot. When can he prove to be the talent that we think he is as a runner?
Underrated: LB Sio Moore ­­-- He had an impressive rookie season in 2013. He should be even better with a year under his belt. He has the speed needed to play the position the way it needs to be played.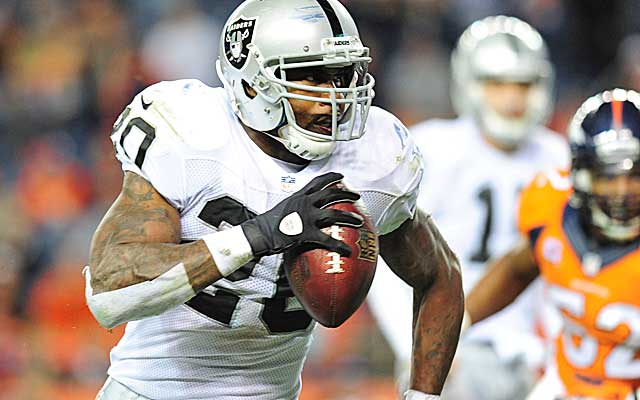 Philadelphia Eagles
Overrated: QB Nick Foles ­­-- Let's slow the train down some, OK. He did some good things last season, but you'd think he was a star already. It takes time. Let's see him do it again. Not saying he can't, but let's see it again.
Underrated: CB Brandon Boykin --­­ Who? He doesn't start, but as the nickel corner he is a key to their defense. Boykin doesn't have the size to be a full­-time starter outside, but he is plenty good on the inside.
Pittsburgh Steelers
Overrated: C Maurkice Pouncey --­­ He is a good player, but he's not as good as some think and he's coming off a major injury suffered in Week 1 last season. Yet he is now the highest­-paid center in the league. Some don't think the Steelers missed him last season when he got hurt. I disagree.
Underrated: T Kelvin Beachum ­­-- The Steelers have had line issues for a long time, but Beachum stepped in and played well last season at left tackle. It's his job now.
St. Louis Rams
Overrated: TE Jared Cook --­­ They paid him a lot of money and he was decent, but clearly not worth the money. He had 51 catches in an offense that needed more. He has the ability to do so much more.
Underrated: T Joe Barksdale ­­-- They got him from Oakland and he was a pleasant surprise at right tackle. He played so well that 2014 first­-round pick Greg Robinson will start his career at left guard, rather than tackle.
San Diego Chargers
Overrated: CB Brandon Flowers ­­-- Yes, he's only on a one­-year deal. But he did not play well in 2013. There's a reason he's on the market. Yet he went to the Pro Bowl last season.
Underrated: TE Ladarius Green --­­ He is the backup to Antonio Gates ,­­ although that could change this season. He averaged 22.1 yards on 17 catches last season. Watch what he does this season.
San Francisco 49ers
Overrated: RG Mike Iupati --­­ He has done some good things, and he's in a contract year coming up, but he didn't play that well in 2013. Yet he was named to the Pro Bowl, but couldn't play after breaking an ankle in the NFC Championship Game. He was picked for reputation.
Underrated: OLB Ahmad Brooks --­­ He is the overlooked linebacker in their four­-man group, but he is a good player who doesn't get the due he deserves. He is steady, if not special.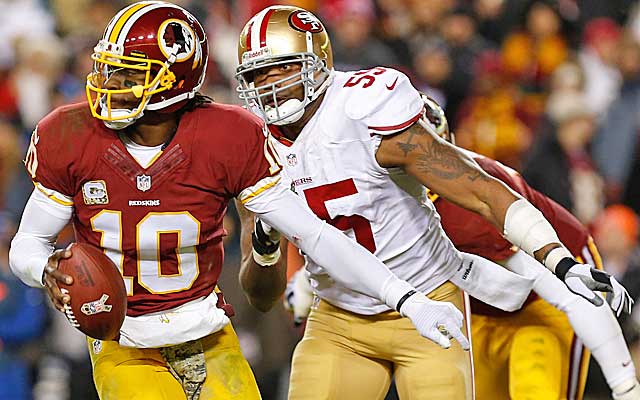 Seattle Seahawks
Overrated: C Max Unger ­­-- So it's not Wilson or Lynch, although case could be made for either. It's Unger, who was named to the Pro Bowl, but didn't play that well in an injury­plagued season. That's why the Seattle line struggled in 2013.
Underrated: DT Brandon Mebane --­­ Until he goes to the Pro Bowl, he might retire this spot. He is too good to never have been to a Pro Bowl.
Tampa Bay Buccaneers
Overrated: S Dashon Goldson ­­-- Big hitters are not the way of the future at the safety spot. When they signed him last season, I knew it would be a bad-value signing. And it was.
Underrated: T Demar Dotson ­­-- He was one of the few bright spots on a bad line last season. At 26, he's got a lot of good football in front of him.
Tennessee Titans
Overrated: T Michael Oher --­­ They paid him a lot of money to sign as a free agent and play right tackle. Why? He was really bad in 2013 for the Ravens.
Underrated: DT Jurrell Casey --­­ He was a force at times last season, but didn't get much due. He has to adjust now to a new system, but he has the quickness and the power to do it.
Washington Redskins
Overrated: S Ryan Clark ­­-- He really had a rough go of it with the Steelers last season, but now the Redskins think he will be the answer on their back end? Really?
Underrated: DT Chris Baker -- He is a backup, but he is an effective player in that role. Every team needs a player like Baker on the roster. That's why the Redskins made sure to re­sign him. He can play the nose and started at defensive end late last season.
Smith is facing up to seven years in prison if convicted

Plus everything else you need to know about Week 2 of the 2017 NFL preseason

This is why being a rookie in the NFL isn't fun
The Raiders running back went Beast Mode on reporters

Elway tried his best to emphasize how complicated the situation is

The executive director NFLPA has an ugly prediction for the future of the NFL