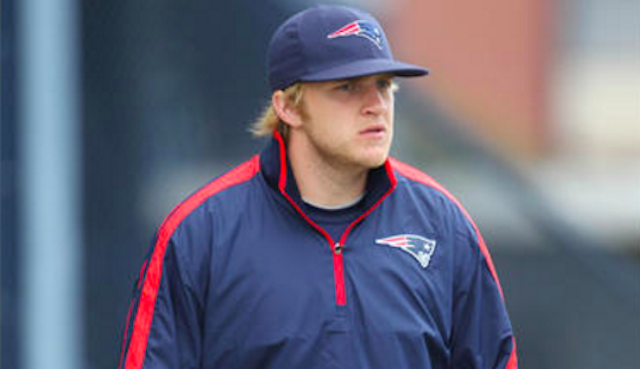 NFL teams already have enough trouble dealing with one Belichick, now they're going to have to deal with two. 
The Patriots announced on Friday that Bill Belichick's son, Steven, has been promoted to safeties coach.
For the past four seasons in New England, Steven served as a "coaching assistant" who worked mostly with the defense, but didn't exactly have a definied role on the staff. Starting this year though, the younger Belichick will take over the full-time job as the Patriots safeties coach. 
Steven will be replacing Brian Flores, who's been officially moved over to linebackers coach. The linebackers job came open in January when the Giants hired Patrick Graham away from New England. 
As for Steven, former Patriots defensive end Chandler Jones said the younger Belichick is the real deal when asked about him before Super Bowl XLIX. 
"Steve is a great coach. He's a huge help. He's a very personable guy," Jones told NFL.com. "If I needed anything, I could talk to Steve Belichick. I treat him like another coach, and he's a great friend."
The younger Belichick started with the Patriots in 2012 after finishing school at Rutgers where he played lacrosse and walked on as a long snapper on the football team. 
Let's hope the Patriots never have to fire their new safeites coach because that could get awkward. 
Anyway, the Patriots also officially announced the return of Dante Scarnecchia as offensive line coach. Scarnecchia retired after the 2013 season, but agreed to come back after watching the Patriots offensive line struggle this past season. Scarnecchia replaces Dave DeGuglielmo, who was let go in January after Tom Brady took a beating against the Broncos in the AFC title game. 
Scarnecchia has spent 30 of his 32 seasons as an NFL coach with the Patriots (1982-88, 1991-2013).