Time to overhaul (install?) system of NFL player-agent money dealings
The Jackson-Rosenhaus 'bribe' dispute casts light on shady player-agent dealings. It's time to eliminate loopholes and limit an agent's role to negotiating contracts.
• 8 min read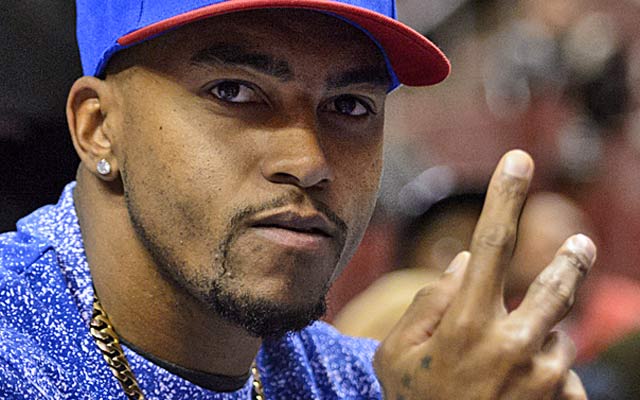 More NFL offseason: League minicamp dates | Latest news, notes
The NFLPA has long permitted financial arrangements -- fiscal and otherwise -- between players and agents to exist on nebulous terrain, fraught with potential peril, complicated language and substantial loopholes, making it difficult to oversee what is permissible behavior.
There remains far too much leeway for money to exchange hands, hundreds of thousands in cash at a time, under the guise of "living stipends," "marketing advances" and "signing bonuses." And they're all perfectly fine until the inevitable he-said/he-said emerges over what was agreed to verbally, as players hop from one agent to another. Yet the union stipulates it is impermissible for a contract advisor to offer money or anything else of value to encourage players to sign with them.
But, again, this doesn't apply to marketing guarantees, bonuses or gifts of a certain monetary value. Those are exempt. So in a climate that often includes bidding wars where agents spend large sums of money to land a top player -- rookie or veteran (who is changing agents ahead of a new contract), the current rules make policing what is being said between these sides increasingly difficult. All sorts of transactions take place under the guise of one of the acceptable categories. And it's time for it to change.
There isn't a bar association in the country that would allow a lawyer to land a client with the aid of gifts or monies (signing bonus, marketing guarantee or otherwise), much less set up scenarios where upward of a million dollars changes hands legally. In fact, it is strictly prohibited in all 50 states as it would naturally lead to conflicts of interest, impropriety and unprofessionalism. So why not have the same apply to these player/agent relationships?
As details of the complicated financial dealings between star receiver DeSean Jackson and former agent Drew Rosenhaus become increasingly a part of the mainstream conversation in this sport, and with the NFLPA issuing a memo to all agents Monday vowing increased discipline for those who fail to uphold the rules governing the signing of players, the time seems right to put much stricter limits on the types and amounts of money changing hands.
This was a major topic of conversation in February at the combine. I was told by numerous agents that during a meeting with contract advisors, NFLPA executive director DeMaurice Smith responded to the furor over financial inducements by asking the assembled agents to submit a proposal on how to enforce the matter. And the agent community actually responded, sources said (a copy of the proposal has been obtained), with several agents supporting the ideal that no more than $25,000 should be allowed to ever exchange hands between an agent and his client.
NFLPA spokesperson George Atallah declined to get into specifics of what changes may be coming, but confirmed the dialogue between agents and top union officials on the matter. "Yes, we have had discussions with our agents about the issue of financial inducements," he said, "and under the direction of Eric Winston, the CARD Committee (a group of players who oversee agent regulations and misconduct) is looking into the matter."
The proposal presented to Smith in February seeks the following rules governing financial relationships between players and agents:
"A Contract Advisor shall be prohibited from giving any prospective player or player anything of any value that exceeds a maximum aggregate total of $25,000 US dollars to enter into or continue in the representation under a Standard Representation Agreement (SRA) or for the purpose of indicating or encouraging that player to utilize his or her services. This includes but is not limited to all of the following:
Marketing Guarantees
Marketing Advances
Stipends of any kind
Loans (actual or guaranteed)
Signing Bonuses
Or similar third party arrangements
A Contract Advisor shall also be prohibited from seeking re-imbursement through the NFLPA Arbitration process for any money spent on a client in this regard over $25,000. A Contract Advisor is also required to submit to the NFLPA with the SRA any agreements that are signed in conjunction with the Representation Agreement. In order for a Contract Advisor to collect on any advances made through the NFLPA arbitration system, any such agreements must be filed with the player's SRA. This prohibition includes the use of any third parties to facilitate any inducements prohibited by this rule whether on behalf of the Certified Contract Advisor or the receiving Player with the intent of going around this rule.
This rule also mandates that the rule prohibiting against providing or offering money or any other thing of value to a member of the player's or prospective player's family or any other person for the purpose of inducing or encouraging that person to recommend the services of the Contract Advisor."
Seems like a pretty good common sense place to start for me. Because, in the present, you tell me how difficult it might be to wade through the following types of acceptable practices, which currently are viewed as legal inducements:
1. Marketing Advances of $25,000 to $500,000. A marketing advance is written by the agent as cash given at the time of execution of the "Standard Representation Agreement" to the player which is an "advance on potential marketing income," secured by the agent during the term of the SRA. Of course, the player is allowed to keep whatever he doesn't earn in marketing dollars, and keep in mind, the vast majority of the thousands of NFL players are not pulling in a half-million in marketing revenue over in his career, much less in a single contract. This is fertile ground for shady business.
2. Living stipends range from $500 per week to $5,000 per week and can last up to eight months.
3. Gifts or signing bonus -- anywhere from $25,000 to $300,000 upon the execution of an SRA.
4. Forgivable Loans -- can range from $25,000 to $300,000 upon the execution of an SRA.
So with these "guidelines" it's not surprising a situation could arise where, through a series of documented loans, Jackson could have owed Rosenhaus, with whom Jackson signed with two years into his rookie contract, a sum as large as $736,415, according to the NFLPA arbitration ruling on the grievance between the men. Rosenhaus filed the grievance and has yet to be paid money Jackson was ruled to owe him ($361,415 in remaining loans plus $155,000 in unpaid agent fees). Jackson, in the grievance, "questioned whether [the loans] might be gifts from Drew Rosenhaus to Jackson that were intended to bolster their deteriorating business relationship," and thus claimed they were a financial inducement to stay with the agent as he pursued a new contract.
Rosenhaus was cleared by the NFLPA. But the fact so much money can be flow back and forth and that $50,000 in cash in a duffle bag sliding from agent to client, under any circumstances, can be seen as an upstanding business practice, to me, is a little baffling.
I'd prefer more separation between church and statement when it comes to how the offertory plate is handed around, if you catch my drift. Agents, crazy as it seems, should handle contract relations and not be involved in investments or complicated financial dealings with players. Capping their financial interactions at $25,000 seems a good place to start. And in a fresh memo, the CARD committee says it will be doubling discipline in cases of misconduct. Within the memo the union also says it will "review the language contained in these [financial] agreements to research any potential changes in NFLPA policy regarding the use of agreements such as pre-combine agreements, marketing guarantees, and loan agreements."
In conversations with union officials about this tricky territory in recent years, they realize there are "bribes," if you will, are taking place. They aren't stupid. But enforcing them is another issue, as, as one person put it to me: How can the NFLPA determine or prevent that proverbial bag of cash from being pushed across the table to a player, no matter what the new language regulating player and agent transactions might be? And I agree, that's almost impossible to oversee.
To which I say: Don't even pretend to try to determine the difference between types of permissible loans. Anything over $25,000 puts you in violation and a possible one-year ban. If these are going to be dirty, back-alley transactions, then let's not try to differentiate between a gift, a signing bonus, a marketing guarantee or a stipend. Effectively, get the CARD Committee and the NFLPA out of the business of policing much of this. If it's a lure to get a player to sign or stay with an agent, then no amount of loan language over $25,000 should give either side protection. If it's prohibited over that value, it won't matter, and then the player won't have to repay and the agent will know going in how a transaction of that size will be viewed.
If it's truly a bribe, and one of the sides has video evidence, or whatever else, take it to the authorities. And the NFLPA won't have to try to figure out when the first offer of the loan came (before or after the SRA contract was signed), and if it was during the five-day window between firing an agent and when it's legal to hire another one and what the terms of the loan were.
I'm not nearly naive enough to think that even capping all of these financial dealings at $25,000 would change everything. There is still the idea of marketing agents who don't have to be certified contract advisors by the NFLPA, and all of the shady payments and activities they often perform to help an agency land a client. It won't prevent crooked business managers and financial planners from bilking millions out of players, or agents from playing a role in getting clients involved in debilitating financial investments, or any series of kickbacks or predatory practices from continuing to take place. It won't make players any less targets than they already are, and it won't prevent players or those around them, many coming from extreme poverty, from trying to work the system to their advantage, either.
But it might not be a bad place to start.
The Steelers have found their replacement for Todd Haley

The pop superstar will seek halftime show redemption at Super Bowl LII

Our computer model simulated the AFC and NFC title games 10,000 times with surprising resu...
Todd Haley's name has also been floated as a possible replacement

It wasn't the matchup that we expected, but the Jaguars would argue that's everyone else's...

CBS All Access allows viewers to stream every NFL game on CBS in their local market