Titans' Gregg Williams a hot coordinator name
Many speculated Gregg Williams would never return to football following his role in the Bountygate case. But now the Titans assistant is a hot coordinator candidate, with teams like the Cowboys, Redskins and Packers possible landing spots
• 2 min read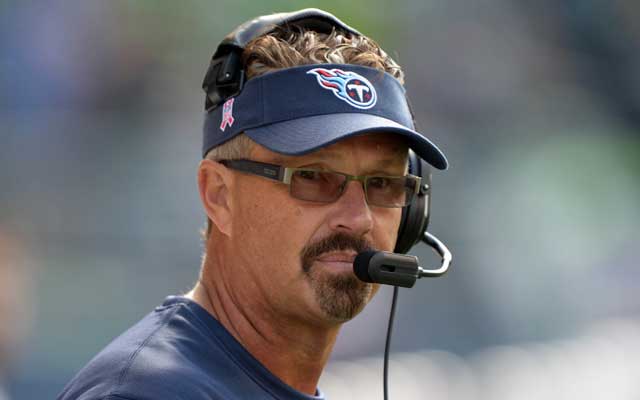 For more news and notes from Jason La Canfora, tune into The NFL Today Sunday at noon ET on CBS.
Last year, Gregg Williams was suspended from the NFL as part of a controversial series of discipline stemming from the Saints' "bounty" investigation. Some thought he might never return to the sidelines, but he has done just that, as an assistant in Tennessee, and, according to several league sources, his work has hardly gone unnoticed.
Williams has played in a vital role in transforming the team's no-name defense. Players are crediting him for making key adjustments to their scheme and play calls, and with the Titans on the cusp of the playoffs despite entering the season with such low expectations, Williams' work is being highlighted. With the final month of the season upon us, teams are putting together lists of possible coordinator and coach candidates, and Williams is in line to receive strong consideration for other defensive coordinator positions, sources said.
With the Cowboys defense faltering greatly again, it's worth noting Williams and owner Jerry Jones have a relationship dating back quite some time. Green Bay is another contending team that seems in line for a coordinator change given the performance of its defense lately, and while Williams' departure from Washington was a little prickly at the time -- as he did not get the head coaching job when Joe Gibbs retired that ultimately went to Jim Zorn -- Redskins sources said Williams' performance since leaving has continued to leave an impression on owner Dan Snyder (it's virtually certain the Redskins make a defensive coordinator change after the season, if not much bolder, sweeping changes).
Williams has head coaching experience with Buffalo and, in his career, has helped change the culture and boost the defenses in Tennessee, Washington, New Orleans and Buffalo. The way in which the NFL's "bounty" investigation played out -- leading ultimately to a lengthy appeals process after which former commissioner Paul Tagliabue did not uphold many of Roger Goodell's rulings -- and the manner in which Williams handled the entire ordeal, has only improved his stock as well.
The Titans have greatly improved their coverage with Williams at the helm, with a once awful secondary now getting Pro Bowl performances out of youngsters like Alterraun Verner, who had fallen out of favor in the past. The defense has kept them in games and produced more turnovers and should the Titans top the reeling Colts Sunday, then the AFC South race could get much more interesting that anyone anticipated.
Check here for the latest news, rumors and updates for NFL coaching changes and searches

The Titans have tapped Texans defensive coordinator Mike Vrabel to take over as head coach

The government shutdown has come at a horrible time for NFL fans in the U.S. military
Bengals owner Mike Brown seems to be a huge fan of continuity

Our computer model simulated the AFC and NFC title games 10,000 times with surprising resu...

The people of Philadelphia now have two reasons to root for the Eagles this week