Today in Optimism: Cowboys mail out 2014 season playoff tickets
The Cowboys must be ultra-confident in their ability to make the postseason.
• 1 min read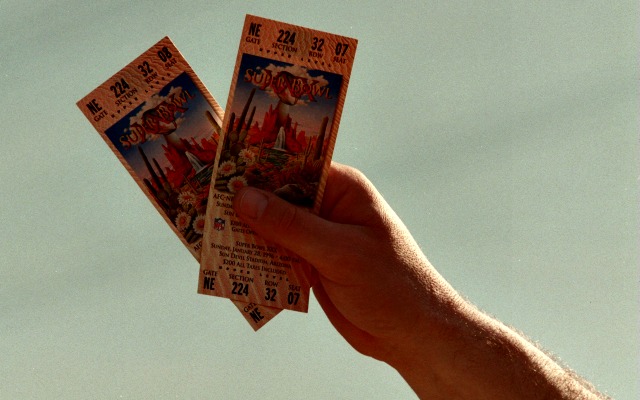 More NFL: Photos |  Videos & GIFs |  Training Camp updates | Manziel watch
Even if the Cowboys are on an impressive run of 8-8 seasons and even if they've blown the opportunity to make the postseason in three-straight Week 17 matchups where a win could have gotten them into the playoffs, that doesn't mean Dallas isn't ultra-confident in its team's chance this year.
Thus, the Cowboys have sent out a sheet of playoff tickets, including the NFC title game ducats, along with the season-ticket passes they mailed to all their customers, ESPN's Darren Rovell reports.
Dallas apparently is the first team to send out those playoff tickets before the regular season (or the preseason!) has begun.
"Included in this package are your 2014 playoff tickets and parking (if applicable) for two potential home games at AT&T Stadium," read the letter that came with the season tickets. "The barcodes on the tickets will be activated when a home playoff game is clinched and the tickets have been paid in full."
To some, the Cowboys approach makes sense.
"It's operationally efficient for the teams and it's convenient for the fan," Brian Lafemina, the NFL senior vice president of club business development, told Rovell. "There are times when teams don't know if they are hosting a playoff game until a week before and doing this helps eliminate some of the friction that exists among the teams and fans. This dovetails nicely with our new policy. If a fan says they will pay if a game is played, the team can now charge that fan and the ticket is already in hand."
Lafemina also said he expects more teams to do the same in the future.
Here's an up-to-date look at the 2018 Pro Bowl roster

New England is 3-0 wearing white in Super Bowls under Bill Belichick

Bettors are favoring the Eagles to keep Super Bowl LII close, but the Patriots remain clear...
No one wants to give the Eagles any respect

The three-time Grammy winner will sing before Super Bowl LII on Feb. 4

Here's a look at the NFL's entire postseason schedule for 2018