Tom Brady on Patriots loss: 'We made plenty of s----- plays'
Tom Brady used an expletive during his postgame conference on Sunday to describe how the Patriots played against the Dolphins.
The New England Patriots lost 24-20 to the Miami Dolphins on Sunday and as you can imagine, Tom Brady wasn't too happy about the loss. During his postgame conference, Brady was able to basically sum up the way New England played in one sentence. 
"We make some good plays and we make plenty of shitty plays. Thank you." Brady said a total of 70 words during his press conference, which lasted all of 72 seconds.  
In the Patriots loss, Brady finished 34 of 55 for 364 yards and a touchdown. However, Brady did throw a fourth quarter interception that ended up being New England's final offensive play. On fourth-and-5 from the Dolphins 14-yard line, Brady was picked off by Miami's Michael Thomas in the end zone.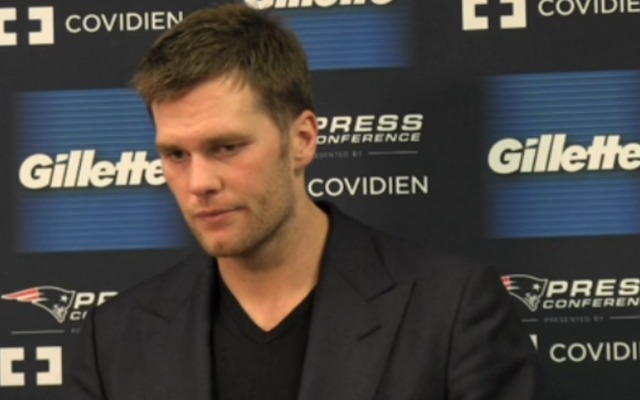 After an injury to Trevor Siemian, Brock Osweiler entered the game and helped the Broncos to...

The 32-year-old running back is done for the year

Brandon Williams was involved in a scary situation in the first half against Denver
The Broncos are turning back to Osweiler after an injury to Siemian

The Cowboys legend admits he's not on 'great' terms with the Cowboys suspended running bac...

Here's the latest information on injured Steelers linebacker Ryan Shazier