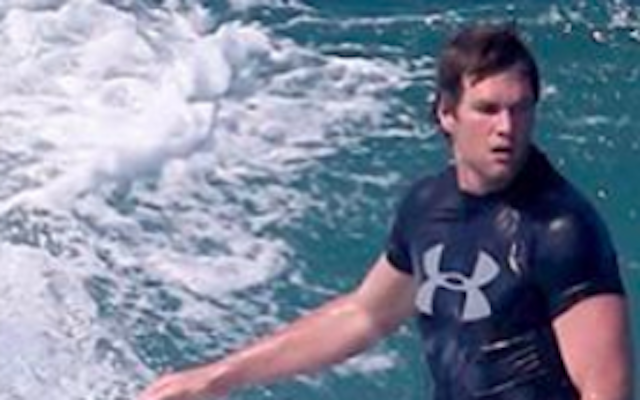 Tom Brady's annual vacation to Costa Rica turned into a suspenseful nightmare for Patriots fans last year when Brady decided to jump off a giant cliff into a small pool of water. 
Brady's in Costa Rica again this year, but this time, there's no cliff-diving. Instead, Brady has decided to partake in another extreme sport: Surfing. And yes Patriots fans, it's just regular surfing, not cliff-diving surfing, which probably doesn't exist, but if it did, Brady would do it. 
Brady and his wife, Gisele were both showing off their surfing skills over the weekend (photo via TMZ)
Apparently, the Patriots quarterback and his wife are both seasoned surfers.
Before the Patriots played the Giants in Super Bowl XLVI, Brady told reporters that he's been surfing for a "couple of years," which means he's been riding waves since at least 2009.
Basically, Brady's good at everything. He'll probably play football until he's 45, surf until he's 80 and cliff-dive until he's 103. 
Anyway, surfing is starting to catch on the in the Brady family. During last year's trip to Costa Rica, Brady showed his son how to Hang 10. The family that surfs together, stays together, right?
Very proud of my future big wave surfer catching his first wave today!

Posted by Tom Brady on Monday, March 16, 2015