Tony Dungy on Lions coaching vacancy: That's the job I'd want
A total of seven head coaching jobs have come open in the NFL this offseason and the Tony Dungy thinks the most attractive one is in Detroit.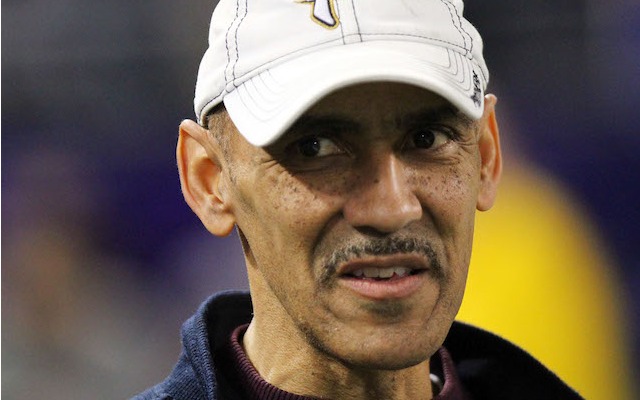 Tony Dungy isn't planning on making a return to coaching anytime soon, but if he was going to return, it would be for the Detroit Lions job. In an interview on the Dan Patrick Show this week, Dungy called the Lions job the most attractive opening. 
"I will tell you this Dan, I think the best job out there is the Detroit Lions," Dungy said. "That's the job I would want, I think they are the closest to the Super Bowl."
Dungy, who coached the Indianapolis Colts to a Super Bowl in 2006, then went on to list the reasons why he thinks the Lions job is the best one.
"You look for things, you look for a franchise quarterback in this day and age. You want to have a passing game, because this game is all about passing," Dungy said. "And you want people who can rush the passer and protect the lead, Detroit's got all that and now you throw in two really good tight ends, (a) couple of running backs that can make things happen."
Dungy also likes the fact that the Lions play in the NFC North, "They've got everything they need, and the division, eight wins won the division this year, so you're in the right division and you have an owner that doesn't meddle," Dungy said of owner Bill Ford. "He's not gonna come in and tell you to play this guy, cut this guy, draft this guy. It's a perfect situation. If I was ever coming back it would be for that job." 
Lions coach Jim Schwartz was fired on Dec. 30 and a total of seven coaching jobs have come open in the NFL this offseason. The Browns, Vikings, Texans, Buccaneers, Redskins and Titans all fired their coaches. The Buccaneers and Texans have filled their vacancies. 
You can find every official injury designation for each NFL team shortly after its Friday report...

The lawsuit faces a legal hurdle, as Hernandez did not opt out of a concussion settlement with...

Everything you need to know for Week 3 of the 2017 NFL season is here
Bradford missed last week's game against the Steelers with a knee injury

Two NFC East divisional foes face off this weekend in a big battle for both teams

Matt Ryan and Matthew Stafford, two of the NFL's best quarterbacks, face off in a Week 3 m...