Top 50 2015 NFL free agents: Suh tops list heavy on impact defenders
Ndamukong Suh leads a list of impact free agents that's top heavy with defenders (Houston, Revis, JPP) and No. 1 wide receivers (Dez and Demaryius).
When I compile my list of the top NFL free agents each year, I usually don't include players who are closer to 30 than 24.
I have two exceptions this season. One is the player ranked at the top, Detroit Lions defensive tackle Ndamukong Suh. He just turned 28 and he's in the top spot because he just might be the second-most disruptive defensive player in the league behind J.J. Watt.
The second player closing in on 30 in my top 10 is New England Patriots cornerback Darrelle Revis. He is ranked fifth here after having an impressive season for the Super Bowl champs. The likelihood is that both will be back with their respective teams, but you never know.
As usual, there isn't a running back in the top 10. Even though DeMarco Murray of the Cowboys will be a free agent, I listed him at No. 11. Why? I just don't think you pay big money for backs on their second contract. That's too risky. I know Murray can help a team, but a mega-deal is something I wouldn't do if I were a general manager of a team.
So here's you top 50 heading into combine week. A lot can change with franchise and transition tags, but for now this is how I rank the 50 best on the market, most of them players ranging in age from 25-28.
Age matters in free agency. Commandment No. 1: Pay for what you are going to get, not what the player has already given.
1. Ndamukong Suh, DT, Detroit Lions: The Lions would be foolish to let him get away, which I can' t see happening. He is a force.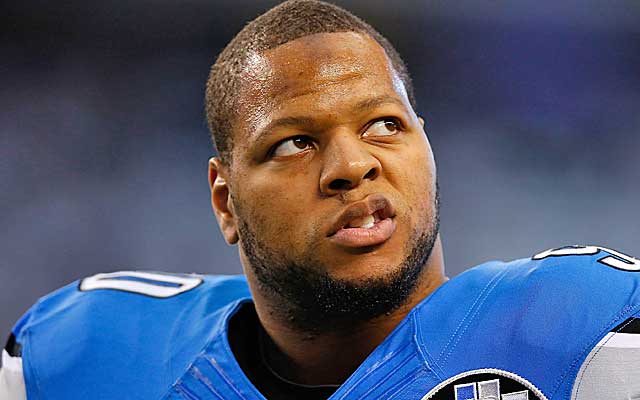 2. Justin Houston, OLB-DE, Kansas City Chiefs: I think he gets tagged if they can't work out a deal. You don't let great pass rushers walk out of your building.
3. Dez Bryant, WR, Dallas Cowboys: The Cowboys need his big-play ability, which is why he will likely be tagged. He would command a huge deal if he did hit the market.
4. Demaryius Thomas, WR, Denver Broncos: He should be the priority for the Broncos, and I think he will be. He is big, strong and can run.
5. Darrelle Revis, CB, New England Patriots: It's hard to believe he isn't even 30 yet. Revis bounced back from a down 2013 season to play at a high level for the Super Bowl champs.
6. Jason Pierre-Paul, DE New York Giants: He came on late last season, which should help drive up his price. He's only 26, but there have been some injury concerns.
7. Randall Cobb, WR, Green Bay Packers: The Packers face a tough decision on signing him or tackle Bryan Bulaga. I doubt they can do both. If he hits the market, watch out.
8. Devin McCourty, S, New England Patriots: Rangy free safeties have great value now, and McCourty is that and more. This converted corner is a big key to what the Patriots do on defense.
9. Bryan Bulaga, T, Green Bay Packers: He was a big part of the improved play of the Green Bay line last season. And he's only 25.
10. Pernell McPhee, DE-OLB, Baltimore Ravens: This versatile player has just six starts on his resume in four years, but he is coming off an impressive season. The Ravens would love to keep him, but can't.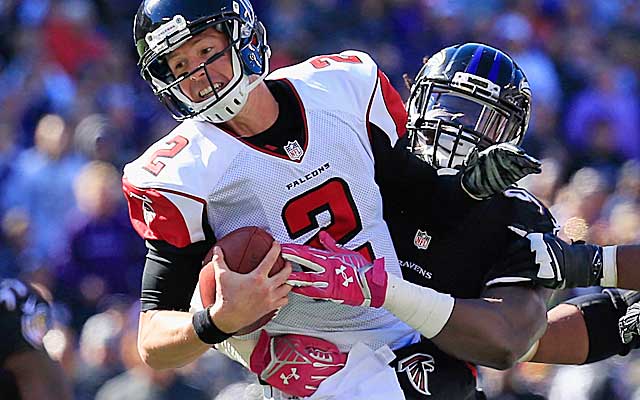 11. DeMarco Murray, RB, Dallas Cowboys: He led the NFL in rushing last season, but the Cowboys will be facing a tough challenge to keep both him and Bryant. I think he hits the market.
12. Julius Thomas, TE, Denver Broncos: Early last season, he looked to be a lock to cash in huge. Then he stumbled some down the stretch, including being bothered by injuries. There is still value there, though.
13. Rodney Hudson, C, Kansas City Chiefs: This athletic center isn't overpowering, but he is smart and gets by with all the tricks of the trade. He's only 25.
14. Greg Hardy, DE, Carolina Panthers: Were it not for his off-field problems -- including a potential suspension from the league to open 2015 -- he would be higher on this board. At 26, he's an elite pass rusher.
15. Nick Fairley, DT, Detroit Lions: He played well last season before getting injured. He can be a force at times and he's only 27.
16. Byron Maxwell, CB, Seattle Seahawks: I thought he stepped in and played better than Brandon Browner as the starter opposite Richard Sherman. But how will he fare if he's asked to be the No. 1 corner?
17. Brian Orakpo, OLB-DE, Washington Redskins: He is coming off a season shortened by a pectoral muscle tear, which has been a problem in the past. He played on the franchise tag last year, but that's unlikely this time around.
18. Mike Iupati, G, San Francisco 49ers: He's a powerful player in the run game, but he can have issues in pass protection at times. For a team looking to get tougher, he makes sense. He's 27.
19. Torrey Smith, WR, Baltimore Ravens: His numbers haven't been great, but he has big-play speed and teams love that. He's only 26.
20. Brandon Graham, OLB-DE, Philadelphia Eagles: He is coming off his best season and it happened at the right time. He can play standing up or with his hand on the ground. There is value in that versatility.
21. Brandon Flowers, CB, San Diego Chargers: He signed a one-year deal with the Chargers, and the gamble paid off. He had a good season in 2014 and will cash in on it.
22. Jeremy Maclin, WR, Philadelphia Eagles: He put up big numbers last season, showing he's back from a major knee injury suffered in 2013. But is he a No. 1 receiver? Should he be paid like one?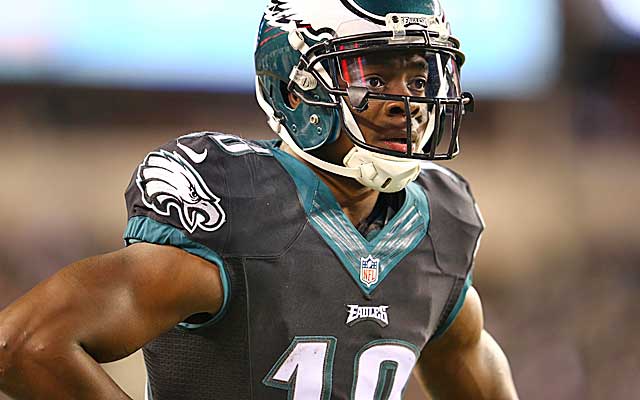 23. Terrance Knighton, DT, Denver Broncos: He is a force inside against the run, but that sometimes doesn't bring the paycheck that it deserves. He will likely find his way to Oakland with his former coach, Jack Del Rio.
24. Kareem Jackson, CB, Houston Texans: He is coming off a good season and at 26 he's entering his prime. Career started slowly, but has really come on the past 20 games.
25. Jerry Hughes, DE-OLB, Buffalo Bills: -- Here's another late bloomer who fit in with what Buffalo did last season as an edge rusher with 10 sacks. At 26, this former Colts' first-round pick could get a tag of some kind from the Bills.
26. Jason Worilds, OLB, Pittsburgh Steelers: -- He played for the transition tag last season, and started off slowly. But he came on late for the Steelers and had four sacks in his final five games to finish with 7 1/2.
27. Rahim Moore, S, Denver Broncos: He bounced back from an injury in 2013 to play well for the Denver defense. He had four picks in 16 starts. He might cost too much for them to bring back.
28. C.J. Spiller, RB, Buffalo Bills: He is an explosive runner and receiver who never seemed to be used the right way by the Bills. At 27, he can be a dynamic weapon for some team that will use him correctly.
29. Stefen Wisniewski, C, Oakland Raiders: This 25-year-old has started at both guard and center for the Raiders. I think he is a better center because he doesn't have the power at guard.
30. Antonio Cromartie, CB, Arizona Cardinals: He is 30, and he will never be known for his physical play, but he can still play man coverage. There's value in that.
31. Da'Norris Searcy, S, Buffalo Bills: When Jairus Byrd left, he stepped in and did a nice job for the Bills in the back end. He has started 20 games the past two seasons, getting three picks last season.
32. Rolando McClain, LB, Dallas Cowboys: He rejuvenated his career with Dallas last season, showing off the ability that once made him a first-round pick. He's still only 25, but he did have some concussion issues.
33. King Dunlap, T, San Diego Chargers: He has 27 starts the past two seasons at left tackle, including 16 in 2014. At 29, he has some good football left.
34. Stephen Paea, DT, Chicago Bears: He was one of the few bright spots on a bad defense last season. He had six sacks and played his best football.
35. Chris Culliver, CB San Francisco 49ers: After missing 2013 with a torn ACL, he bounced back to start 14 games last season and did a good job in coverage. The 49ers would be wise to bring him back.
36. Jordan Cameron, TE, Cleveland Browns: He missed time with injuries last season. Bad quarterback play has also hurt him some. He had 24 catches, but had 80 in 2013.
37. Joe Barksdale, T, St. Louis Rams: I think his best football is in front of him. At 26, he has emerged as a quality starter on the right side. He's good in the run game.
38. Doug Free, T, Dallas Cowboys: He's getting up in the years, but he's still a solid right tackle. A team looking for an experienced veteran might give him a look.
39. Malcolm Smith, OLB, Seattle Seahawks: The former Super Bowl MVP was a backup last season behind a trio of good linebackers. When he played, he did some good things. He can run.
40. Dan Williams, DT, Arizona Cardinals: At 27, this power player was a big reason why it was so tough to run on the Cardinals. He doesn't bring much in terms of the pass rush, but he is a load against the run.
41. Jabaal Sheard, OLB-DE, Cleveland Browns: He is coming off a two-sack season, but the switch from college defensive end to outside linebacker in the 3-4 has hurt him some. He had 15 1/2 sacks his first two seasons as a down end.
42. Clint Boling, G, Cincinnati Bengals: He can play guard and tackle, which brings value. I see him as a quality stating guard. Has 44 starts the past three seasons.
43. Derek Newton, T, Houston Texans: He has 46 starts the past three seasons, 16 in each of the past two. At 27, he is coming off his best season.
44. Michael Crabtree, WR, San Francisco 49ers: This former first-round pick hasn't lived up to the hype, but some of that has to do with the offense and the quarterback play. Maybe a fresh start will do him good.
45. Ron Parker, S, Kansas Cith Chiefs: This former corner moved inside to safety and did a nice job for the Chiefs. He has the range teams love in a safety, which is why he should get a nice deal.
46. Derrick Morgan, OLB-DE, Tennessee Titans: He hasn't lived up to the hype of being first-round pick, but he did get 6 1/2 sacks last season and has 19 the past three seasons combined. He's 26.
47. Charles Clay, TE, Miami Dolphins: Pass-catching tight ends are hard to find, and that's exactly what Clay brings to a team. The Dolphins should make sure to keep him.
48. Shane Vereen, RB, New England Patriots: Watch the Super Bowl to see his value. He isn't just a back. He can hurt a defense with his ability to catch the football.
49. Orlando Franklin, G, Denver Broncos: He is a good run player, but he struggles in pass protection. He has also started at right tackle, which means there is value.
50. George Johnson, DE, Detroit Lions: When watching tape of Suh, I kept seeing Johnson flash. So I watched him closer and saw a player who can be a nice pass rusher for a team. He has been cut a bunch, but he has persevered.
Pick Six Newsletter
Get the day's big stories + fun stuff you love like mock drafts, picks and power rankings.
Please check the opt-in box to acknowledge that you would like to subscribe.
Thanks for signing up!
Keep an eye on your inbox for the latest sports news.
Sorry!
There was an error processing your subscription.
The Eagles coach responds to the comments made by the former coach of the Giants

They have until Monday to reach a long-term agreement before the franchise tag deadline

Owens, who was voted into the Hall of Fame on his third try, will not attend the enshrinem...
The Cardinals' All-Pro cornerback weighs in on the team's quarterback situation

Owens is not attending his own Hall of Fame induction

The Steelers used the franchise tag on their star running back for the second consecutive...