Top 50 2016 NFL free agents: Pass rushers Vernon, Jackson top list
Who will be the most sought after free agents come March 9? Here's a list of the top 50, and it includes names like Irvin, Osweiler, Pierre-Paul and even Hardy.
While putting together my list of the top-50 NFL free agents this year, one thing stood out: there are lot of rising, young players ready to cash in and take their game to an even higher level.
Many remain focused on the big-name players in free agency, but there are a lot of players between the ages of 25-28 who should be getting a lot more of the attention when free agency begins on March 9. I am a big believer in signing players on the way up, not on the way down, which is why age matters. "Games not names" should be the slogan for all teams. The age of 26 should be a target age.
In putting together my list, I did not include any players who are likely to be tagged. Many of those players would top the list. Some of those players are Denver Broncos outside linebacker Von Miller, Carolina Panthers corner Josh Norman, New York Jets defensive end Muhammad Wilkerson, Washington Redskins quarterback Kirk Cousins, Kansas City Chiefs safety Eric Berry and Chicago Bears receiver Alshon Jeffrey.
There are also no restricted free agents on the list, which is why you won't see a player like Denver linebacker Brandon Marshall in the top 50.
What you will see are a lot of players on the rise in my top-10. The top player is 25-year-old pass rusher Olivier Vernon of the Miami Dolphins. It's hard to find those types of players, and it's even tougher to let them walk. Miami would be crazy to let him out of the building, but if they do he will be scooped up fast in a league of pass-rushing starved teams.
There are a handful of players in the age range of 30-33 who can help teams in the next three to five years, which is why they are on the list. Some of those players are Chargers safety Eric Weddle and Chiefs linebackers Derrick Johnson and Tamba Hali.
For the most part, though, the list leans to the younger, rising players. If teams are wise, they will follow suit in their pursuits to improve their rosters.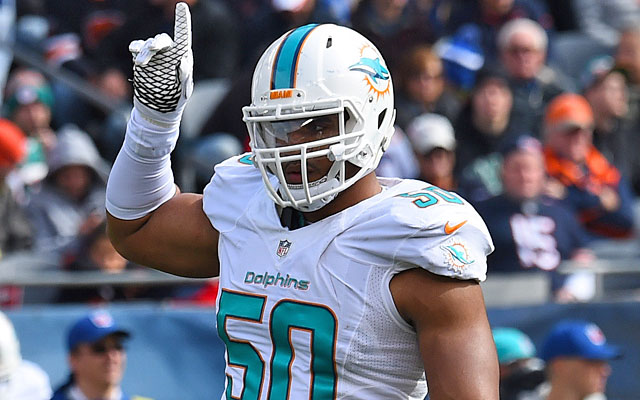 1. Olivier Vernon, DE, Miami Dolphins: It's not that common to see a 25-year-old pass rusher hit the market. Vernon got off to a slow start last year, but came on in the second half. He has 29 sacks in four seasons with 11.5 in 2013.
2. Malik Jackson, DE, Denver Broncos: Pop in the Super Bowl tape and you will know why I have him so high. This is a dominant player who can play in any type of defense.
3. Cordy Glenn, T, Buffalo Bills: He is a good player in pass protection at the all-important left tackle spot. That's a need position where a lot of teams have issues.
4. Kelechi Osemele, G, Baltimore Ravens: He has been a productive starter at guard, but has also started at tackle. He would be a nice upgrade for a lot of teams, but the price could be high.
5. Trumaine Johnson, CB, Los Angeles Rams: Most will put his teammate and fellow corner Janoris Jenkins above him, but I think Johnson is the better player. He is tall and does a good job in man coverage.
6. Bruce Irvin, DE-OLB, Seattle Seahawks: He played linebacker in Seattle's scheme, but he could also put his hand on the ground. He would also be a perfect 3-4 rush guy.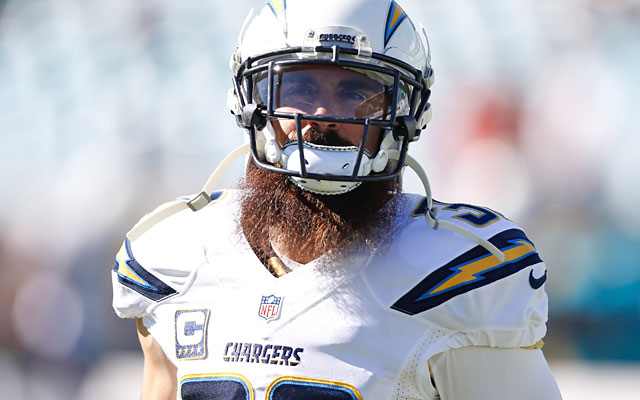 7. Eric Weddle, S, San Diego Chargers: He isn't a kid anymore at 31, but he can still do a good job at free safety. He can cover and is a willing tackler in the run game. A young secondary that needs stability would be wise to sign him.
8. Damon Harrison, DT, New York Jets: He has been a power player in the middle of their defense who excels against the run. It's unlikely they can keep this 27-year-old.
9. Sean Smith, CB, Kansas City Chiefs: He did serve a four-game suspension for violating the league's substance-abuse policy last season, but he bounced back to play well for the Chiefs. He is a taller corner who does a nice job in man coverage.
10. Janoris Jenkins, CB, Los Angeles Rams: He has a ton of skills, but has gambled on the field at times and hurt his team. He cut down on that some last season, which could be a sign of maturity.
11. Danny Trevathan, ILB, Denver Broncos: It's hard to find speedy linebackers who are good in coverage and also solid in the run game. That's Trevathan. He's another who excelled in the Super Bowl.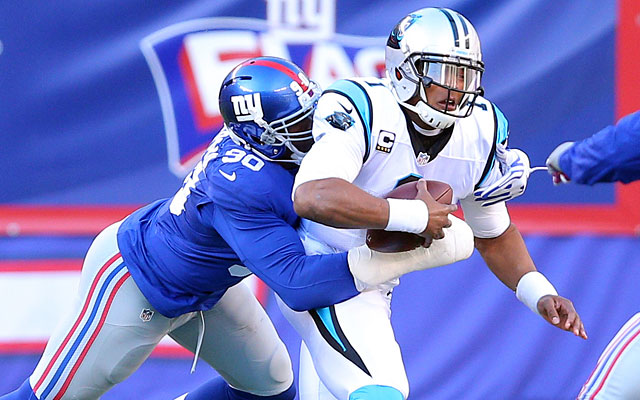 12. Jason Pierre-Paul, DE, New York Giants: Yes, he has the issue with his hand. But even with the club on last season, he did some good things when he returned to the field. He's only 27 and should adjust to playing with the injured hand next season.
13. Ian Williams, NT, San Francisco 49ers: He was finally healthy in 2015 and responded with a good season. Like Harrison, he won't bring much in terms of the pass rush but he can hold the point against the run.
14. Prince Amukamara, CB, New York Giants: He's had some injury issues in his Giants career -- he missed five games last season -- but when he's on the field he's a solid cover player. He wasn't as good last season, which might concern some teams.
15. Doug Martin, RB Tampa Bay Buccaneers: For a team looking for a back, and willing to pay one rather than draft one, Martin would make sense. I am not a proponent of paying backs, but he's a good player, which is why he's this high on the list.
16. Jaye Howard, DT, Kansas City Chiefs: He had 5.5 sacks last season and really showed up on tape. He is a 5-technique whose best football is in front of him. This might seem high, but I really like his game.
17. Andre Smith, T, Cincinnati Bengals: He had some injury issues last season, but he's been an above-average starter in the past three years. For teams in need of a right tackle, he would make a lot of sense.
18. Marvin Jones, WR, Cincinnati Bengals: He is a good No 2 receiver who I don't think can be a No. 1. But there's value in having a player with his talents on your offense.
19. Alex Mack, C, Cleveland Browns: He will almost certainly void his contract -- which he can do -- to become a free agent. He will be the top center on any list.
20. Reggie Nelson, FS, Cincinnati Bengals: He's now 32, but he is coming off a Pro Bowl season and teams are looking for safeties with range. That will help his value.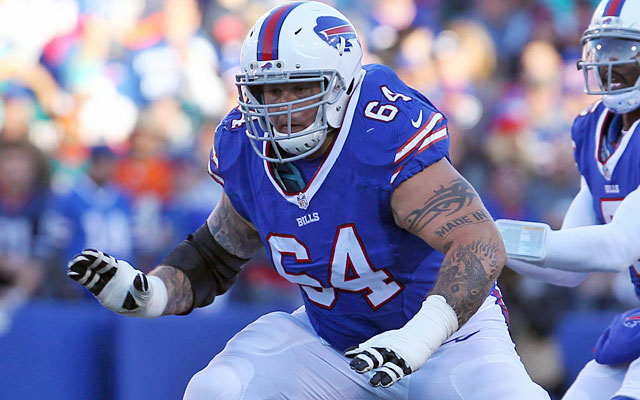 21. Richie Incognito, G, Buffalo Bills: He had a nice season for the Bills in his return to the NFL after sitting out for the bullying issues in Miami. He can be dominant at times as a run blocker.
22. Alex Boone, G, San Francisco 49ers: He is a good guard who could also slide outside to play right tackle. There's value in versatility.
23. Russell Okung, T, Seattle Seahawks: He's been a Pro Bowl player in his career, but he's battled some injuries in recent years. He's still a good player.
24. George Iloka, S, Cincinnati Bengals: He's been a consistent starter the past two years playing next to Reggie Nelson. The Bengals would like to get one of the two back, but it might be tough to do.
25. Mitchell Schwartz, T, Cleveland Browns: His play slipped a little last season, but he's still a quality starting right tackle who has been a four-year starter. That means something.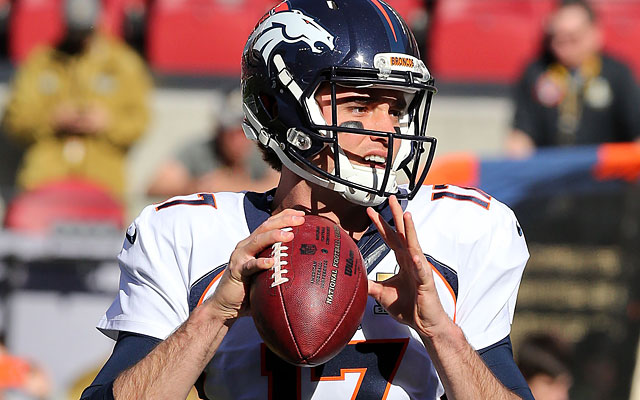 26. Brock Osweiler, QB, Denver Broncos: He did some nice things last season when he started, but he's probably going back to Denver. Then again, if some team made him a big offer you never know.
27. Lamar Miller, RB, Miami Dolphins: He turns 25 in April and has just 638 carries in four seasons. So he has a lot of good football left.
28. Matt Forte, RB, Chicago Bears: He's got eight years of wear on his body, but he can still help a team for the next few years. A contender might want to give him a two-year deal.
29. Derrick Johnson, ILB, Kansas City Chiefs: He's 33, which is a concern, but he showed he can still play at a high level last season. Some team in need of help in the middle of the defense would be wise to give him a two- or three-year deal.
30. Kelvin Beachum, T, Pittsburgh Steelers: He is coming off a torn ACL, otherwise he would be higher on this list. He's a shorter tackle, but he has developed into a quality player.
31. Brandon Brooks, G, Houston Texans: He played better in 2014 than he did a year ago, but he's still a young, emerging player at 26.
32. Donald Penn, LT, Oakland Raiders: His play slipped a bit last season, and he's getting older, but in a league where left tackles struggle on a lot of teams he will get some action.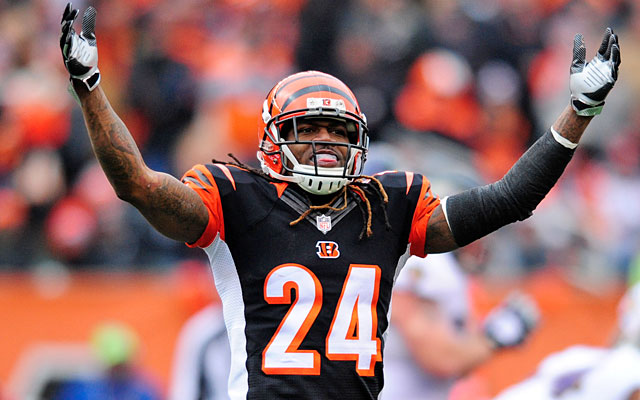 33. Adam Jones, CB, Cincinnati Bengals: This aging corner had one of his best seasons in 2015. He can still lock up and play man coverage. The attitude, though, comes with him. That can be good and bad.
34. Casey Hayward, CB, Green Bay Packers: He's been both a nickel corner and a starter outside in his career. He has value, but the Packers drafted two young corners last year, which is why he won't be back.
35. Tamba Hali, OLB, Kansas City Chiefs: He still has some pass-rush ability left, but at 33 the team that signs him will have to be careful with the contract. How many more years can he go?
36. Patrick Robinson, CB, San Diego Chargers: In his only season with the Chargers, this former first-round pick by the Saints had a nice season. He showed he could hold up in coverage when asked to do so.
37. Tyrunn Walker, DT, Detroit Lions: He broke his ankle early last season, but was playing good football before he did so. He's only 25, so he should be able to bounce back.
38. Ben Jones, C, Houston Texans: He moved from guard to center last year and had a decent first season there as the starter. He isn't overpowering, but he is smart and athletic.
39. Jeff Allen, G, Kansas City Chiefs: He missed time early last season, and the Chiefs line wasn't as good. When he was in the lineup, the line was much better. He's a tough player in the run game.
40. Robert Ayers, DE, New York Giants: At 30, he is coming off a 9.5-sack season, which will up his value. He can slide inside and rush from a tackle spot in passing downs, which is also important.
41. Tashaun Gipson, S, Cleveland Browns: After a Pro Bowl season in 2014, his play tailed off last season. He still has range in the middle, which a lot of teams crave.
42. Courtney Upshaw, OLB, Baltimore Ravens: He doesn't put up big sack numbers, but he's a good run player who does a nice job setting the edge. A new team might be just what he needs to become a better pass rusher.
43. Tahir Whitehead, LB, Detroit Lions: He stepped in as a starter the past two seasons and has done some good things, but inconsistency showed up at times. He has the speed to play in coverage, and at 25 he's the right age for a team looking to get faster at linebacker.
44. William Hayes, DE, Los Angeles Rams: For a team looking for a veteran pass rusher, a player who can be a part of the rotation, Hayes would make a lot of sense. He was a good player as a reserve for the Rams.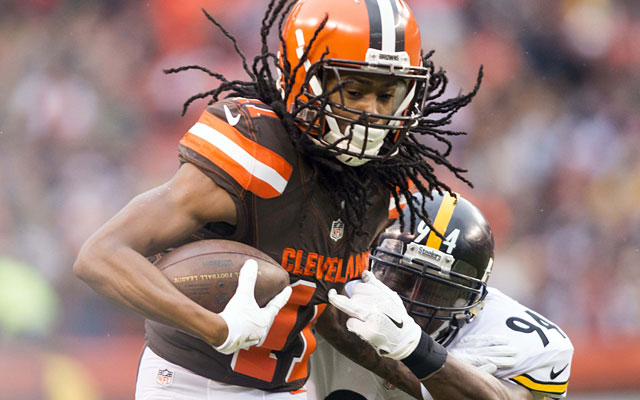 45. Travis Benjamin, WR, Cleveland Browns: He has big-play speed and can also help in the return game. There's value in that.
46. Coby Fleener, TE, Indianapolis Colts: He's a pass-catching tight end who hasn't lived up to the hype. Even so, he has the ability to catch 60 or so passes a season.
47. Terrance Knighton, DT, Washington Redskins: He's another run-stuffing defensive tackle. He had some injury issues last year, but when he played he did some good things.
48. Evan Mathis, G, Denver Broncos: After a slow start in Denver, he played well late in the season. Age is an issue since he's 33.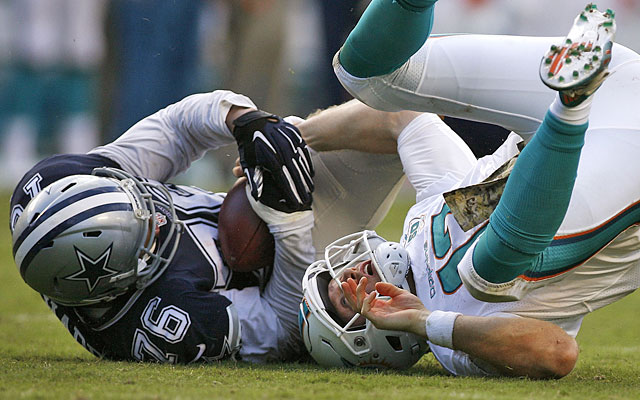 49. Greg Hardy, DE, Dallas Cowboys: Is he worth the aggravation? He wasn't great last season on the field, and the Cowboys grew tired of his act. But there is still pass-rush ability in that body.
50. Nick Fairley, DT, Los Angeles Rams: He played well on a one-year deal with the Rams last season after trimming down. This is still a talented player.
Twenty others who were close:
Aldon Smith, OLB, Oakland Raiders
Ladarius Green, TE, San Diego Chargers
Chris Ivory, RB, New York Jets
Brandon Mebane, DT, Seattle Seahawks
Ryan Fitzpatrick, QB, New York Jets
Eugene Sims, DE, Los Angeles Rams

<player idref=

er, K, Baltimore Ravens
Haloti Ngata, DT, Detroit Lions
Greg Toler, CB, Indianapolis Colts
Rolando McClain, LB, Dallas Cowboys
Rashad Johnson, S, Arizona Cardinals
Isa Abdul-Quddus, S, Detroit Lions
Mike Neal DE, Green Bay Packers
Nick Perry, OLB, Green Bay Packers
Donald Stephenson, T, Kansas City Chiefs
Cedric Thornton, DE, Philadelphia Eagles
Jermaine Kearse, WR, Seattle Seahawks
J.R. Sweezy, G, Seattle Seahawks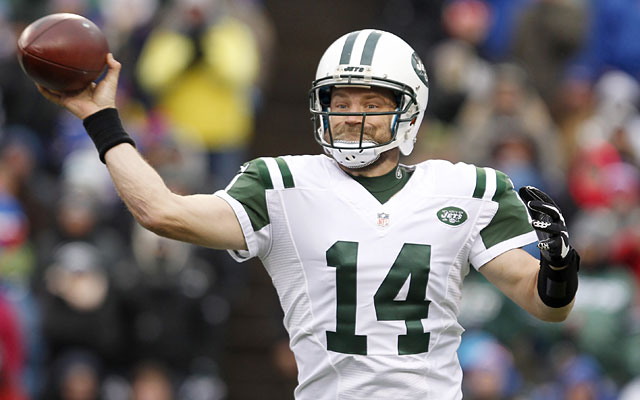 Pick Six Newsletter
Get the day's big stories + fun stuff you love like mock drafts, picks and power rankings.
Please check the opt-in box to acknowledge that you would like to subscribe.
Thanks for signing up!
Keep an eye on your inbox for the latest sports news.
Sorry!
There was an error processing your subscription.
Sparano, who had been an NFL coach since 1999, died unexpectedly on Sunday

The Cardinals tight end doesn't pass up an opportunity to help the people he comes in contact...

Every NFL coach should host a party like this
Aaron Rodgers singled out one source for information about 'what's going on with my contra...

James Harrison gives an inside take on the relationship between Brady and Belichick

R.J. White finished in the top 1 percent of the 2017 Las Vegas SuperContest