Troy Polamalu to cut off his hair for the veterans
Troy Polamalu has said he plans to get rid of his luscious locks for the sake of the VFW.
• 1 min read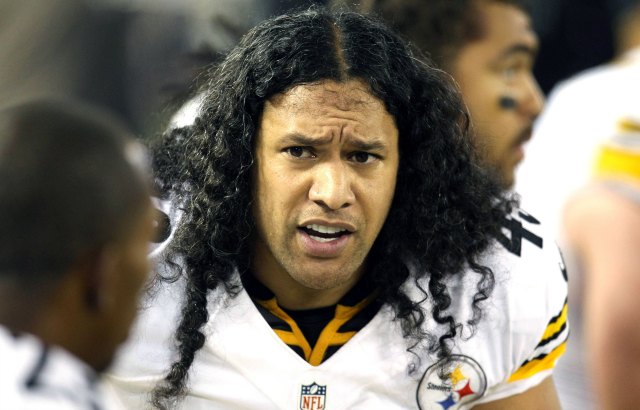 If you love Troy Polamalu's long hair or if you just really enjoy the Head & Shoulders commercials in which he stars, these next few paragraphs might be tough to take. But it's for a good cause.
Which we hope will help heal your wounds when we tell you that the Steelers safety is clipping off his signature hair.
Polamalu explains, via his Facebook page:
"We talk about supporting veterans often, but now its time for us all to DO something. I'm getting a ceremonial haircut this Veterans Day for the #VFWManeEvent with Veterans of Foreign Wars VFW I DARE you to join me. www.VFWManeEvent.org"
Then, he posted the video below:
We know how important Polamalu's hair is to him and his Samoan heritage. Now, we know what means even more.
Follow Josh Katzowitz on Google+
Matt Hasselbeck is also a candidate to take over for Jon Gruden

Jacksonville took enormous strides in 2017, but there's a major decision to be made about its...

Could the singer stage an *NSYNC reunion in Minnesota?
New England is 3-0 wearing white in Super Bowls under Bill Belichick

McKinnon is a free-agent and likely behind Dalvin Cook and Latavius Murray in the team's p...

Stephen Oh is 9-2 picking Patriots games and just locked in a strong play for the Super Bo...