Two arrested after $100K drug bust at house belonging to ex-Steeler
A heroin bust in Pittsburgh at a house belonging to an ex-Steelers cornerback led to two arrests on Sunday. The former Steelers player, Deshea Townsend, is not believed to be involved.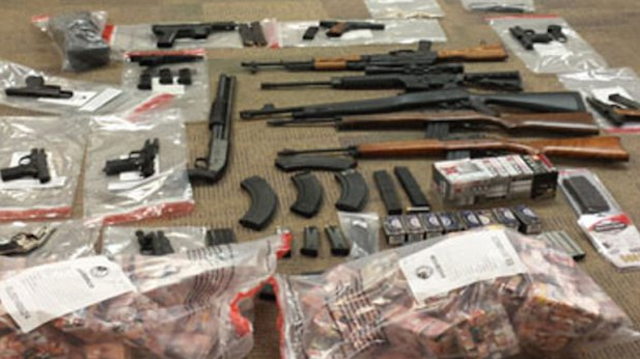 Two men were arrested in Pittsburgh after police made a giant drug bust at a house owned by former Steelers cornerback Deshea Townsend, according to CBS-affiliate KDKA. At this point, authorities don't believe Townsend was involved in any crime. 
Townsend is currently an assistant coach at Mississippi State. The 38-year-old won two Super Bowls in 12 seasons with the Steelers. 
The two suspects in the case -- James Perrin and Price Montgomery -- were arrested at Townsend's house with 1,500 bricks of heroin, 16 firearms and some Cuban cigars. There was also $100,000 in cash and jewelry, plus a chicken. An actual living chicken. 
The drug bust took place in the Mount Washington neighborhood of Pittsburgh. It's not clear yet what charges the two men will face, but you can see at the top of the page what was seized from the home.
Five of Will Brinson's best bets from Week 7 of the NFL season

Pete Prisco shares 10 interesting things to watch in Week 7 of the NFL season

This might go down as the best ending of the 2017 season
The Raiders beat the Chiefs, 31-30, on Thursday night thanks to Derek Carr's heroics

This was easily the most exciting final 10 seconds of any game in the NFL this season

Everything going the Chiefs way on Thursday Night Football