After learning of the details surrounding Will Smith's tragic death in New Orleans, Cardinals defensive back Tyrann Mathieu called Smith's alleged murderer, Cardell Hayes, a "coward" on Twitter. According to Mathieu, who grew up in New Orleans and played college ball at LSU, he's received death threats since making that comment.
"I think it was one of those situations where he was really at the wrong place at the wrong time, and he bumped into the wrong person," Mathieu told the Rich Eisen Show. "I know the guy personally and, Rich, it's not really for me to put his personal business on air. Because when I came out yesterday and called him a coward, I received death threats from guys in New Orleans -- from his relatives. And I'm thinking to myself ... 'What do you guys want from me? I'm only here to speak the truth.'"
You can watch Mathieu explain in the video below. The section quoted above begins right around the 45-second mark.
On @RichEisenShow, New Orleans native @Mathieu_Era said relatives of the man who shot Will Smith have threatened himhttps://t.co/nlwyuDJQ4A

— Rich Eisen (@richeisen) April 11, 2016
Then, later on Monday, Mathieu appeared on NFL Network to talk about his plan to help his hometown. 
"It's really about who we surround ourselves with," Mathieu said. "Like I said, most of these kids, they surround themselves around the wrong people. They grow up and they form these bad habits. For me, it's about reaching out to them, getting them to understand that, formulating a legit plan, an honest plan for these kids, and a strategic one so that we don't lose them in the process. Because these kids are our future."
.@Mathieu_Era is here.
He's got a plan.
And he's ready to help NOLA.

More tonight on @NFLTotalAccess (7pm ET) https://t.co/NpWLV69jxM

— NFL (@NFL) April 11, 2016
"There's so much talent in New Orleans," Mathieu continued. "I am not the most talented guy to come out of New Orleans. There are guys that are more talented than me that just gave up on themselves. So, if I can lend a helping hand and get those guys to believe in themselves, and get those guys to see the bigger picture -- that going to school is the right thing, getting good grades is the right thing, putting down the drugs and really focusing on yourself and your family and those people that really care about you. I think if I can get through to one kid then I get through to 1,000 kids."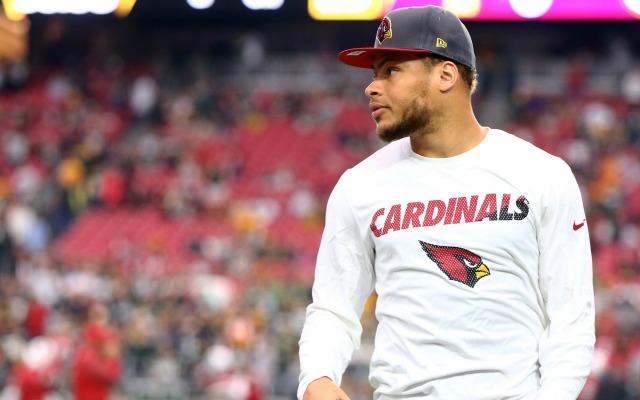 Mathieu isn't the only NFL figure to talk openly about the issue. Saints head coach Sean Payton referred to New Orleans as the "the Wild, Wild West" and spoke candidly on gun laws. 
"Two hundred years from now, they're going to look back and say, 'What was that madness about?'" Payton told USA Today's Jarrett Bell in a phone interview. "The idea that we need them to fend off intruders ... people are more apt to draw them (in other situations). That's some silly stuff we're hanging onto."